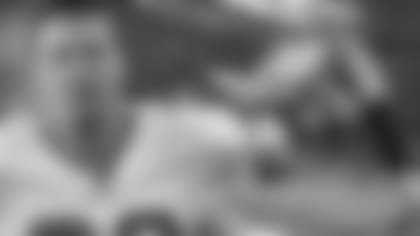 Brian Jennings gives his final "Snap Judgment" pick of 2010, by selecting his Super Bowl XLIV winner.**
Before I get into my Super Bowl pick, I'd like to congratulate Jerry Rice, for making it into the Pro Football Hall of Fame.
I used to have a locker next to Jerry and Terrell Owens. T.O. was next to me and Jerry was next to T.O. That's how I broke into the league. But what I remember most about Jerry is how he was such a perfectionist.
In the greatest sense of the idea of the word perfectionist was him. He was always trying to find a way to get better. He thought he could always do things better. He thought he could always run a route better, or catch a ball better. He was a perfectionist in the craft of playing wide receiver.
To really understand how great he was at running routes, you had to watch the defender. Because when you watched Jerry, he ran his routes stable with his arms and legs pumping without tipping his route.
He mastered running routes so well, you almost didn't appreciate what he was doing. You had to watch the defender and then watch Jerry to see how did the defender get beat so bad to appreciate what Jerry did in his route to set him up.
He did that over and over again to so many people and so many teams for 20 years. It's unbelievable.
He was a complete master, a virtuoso of the receiver position.
The great thing about him going to the Hall of Fame is we get to revisit the Bill Walsh era of the 49ers. And anytime we can do that, it's a beautiful thing. They changed the NFL and so it's nice to revisit the DeBartolo years, the Walsh years, the Montana years, the Young years and the Ronnie Lott years.
Now we get to look at Jerry Rice and reflect on all the great guys he played with. It brings light to an entire organization and group of men that accomplished something spectacular and that's what's great about it.
But now I think it's time to get into the reason for this column, my Super Bowl XLIV pick.
I'm excited about this year's Super Bowl.
As this year went on and both teams were undefeated for so many weeks, it was building to this moment. But how great would it have been if both teams were undefeated going into this game?
Obviously, New Orleans lost to Dallas in a game they played their starters. But really, Indianapolis has not lost a game with their starters in.
Through the playoffs, the Saints and Colts got back to being the teams that had success in the first three quarters of the regular season. Both teams did in the playoffs what they've done all season, which is score a lot of points and be surprisingly stubborn on defense.
It wouldn't really surprise me if there were a lot of points scored in the first half. If you look at what the Saints have done all season in their secondary, they force a lot of turnovers and make a lot of plays. On the other side, Peyton Manning is going to have to not turn the ball over.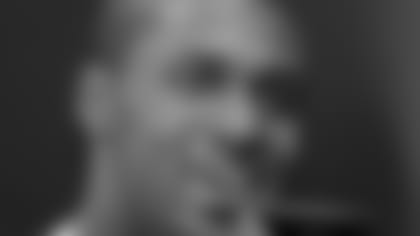 I don't see any unknown players making a big difference this year, most of the big x-factors are key players for both teams. It's Reggie Bush on special teams for the Saints. If he can be a factor and big-play guy, he can be a big part of New Orleans pulling off the upset. But I don't consider Bush as a David Tyree type of hero. He's certainly not coming out of nowhere.
Another thing that's going under the radar is the health of Jeremy Shockey. The Saints tight end was limping around a lot in the NFC Championship. If he's ineffective that could hurt what New Orleans is trying to do on offense.
As a special teams player, I'm a big proponent of trick plays on special teams. Although it's the Super Bowl, I don't think there will be any this year. If there is though, that would be awesome to see something like that. I doubt it will happen.
But then again that's why they play the game. We'll see who steps up and makes a big play in the game. Maybe it's someone we don't know too well yet and they become the big hero. That's the great thing about the Super Bowl. It always give you something to watch.
When you look at Indianapolis' defense, it's been great all year. During the playoffs they've been tough, doing what they needed to do to win games. Their problem is obviously how much they get out of Dwight Freeney.
His ankle injury is a big deal – he's a great player. If he can't play at all, it's a problem because he's a big part of their defense.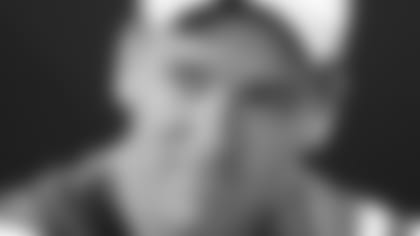 As far as who is going to win this game, you have to plan on the Colts winning this game. This is their Super Bowl to win. It's their year. It's Manning's year. Another chance for him to take home another Super Bowl, and Super Bowl MVP. And that's going to be something he won't let slip away.
It's going to take almost a supernatural performance by New Orleans to change that fate. It feels like this is his year. I'm planning on the Colts to win this game 27-24. It's going to be a really tough game, especially in the first half.
But if the Saints can pick Manning twice, I think they can win the game.
But I don't see it happening, so I'm sticking with the Colts.