There's a certain calm about Reggie Smith.
He is quiet, understated and reserved. He's not flashy. He doesn't brag or boast, and he doesn't seek out any attention.
When he was named the 49ers starting strong safety midway through this season, all he talked about was doing what was best for the team. And when he makes plays on Sundays, he acts like he's been there before – he gets up, dusts himself off and returns to the huddle.
So naturally, when asked to describe his play to this point in the season, Smith didn't elaborate much. He didn't use any superlatives. He almost shied away from the question.
"I think I've played pretty well," he said, "but I can get better."
While coaches and teammates have praised the third-year player's performance this season, Smith didn't want to go there. He didn't mention all the people who have said he is arguably the most improved player on the 49ers roster, or the fact that through 12 games he has already tripled his tackle total from his first two seasons in the league.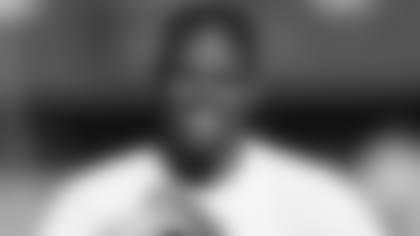 When pressed on the issue of how well he has been playing, all Smith did was crack a smile and say he's just glad his hard work is finally paying off.
When the 49ers took Smith in the third round of the 2008 NFL Draft, they had him slotted as a cornerback for the future. During his days at the University of Oklahoma, Smith regularly locked down some of the best wide receivers in the Big 12, and he believed he would able to do the same in the NFL.
But the 49ers were deep at cornerback, and after his rookie season Smith was moved to safety. He had played the position at points in his high school and college career, so it was a challenge he embraced.
He understood the nuances of playing safety, but in Greg Manusky's defense, the safeties are responsible for making the calls and knowing everyone's responsibilities. Instead of simply playing his man or his zone, Smith now had to know what all 11 guys were doing on every play.
It took time, he admitted, but never once did Smith think the challenge was too great. He stayed in his playbook, practically lived in the film room, and the work has paid off.
"Reggie has made tremendous leaps in just a couple of years," fellow starting safety Dashon Goldson said. "He knows what he's doing. There's no babysitting going on. Nobody has to tell him what to do.
"I'm really comfortable with Reggie back there. He knows his assignments, he knows the calls and he's making plays."
At 200 pounds, Smith is somewhat undersized for his position. He knows this, but teammates and opponents alike know that any lack in size is more than made up for by his athleticism.
It shows up on tape, whether that's the coaches' film or a cell phone video.
Smith has always been an incredible jumper, but he took it to a new level last summer and a friend captured the feat. Donning a 49ers special teams shirt, the 6-foot-1 safety stood inside 53 inches of truck tires. Watching the video – posted to his Twitter account – you know what's about to happen, but it just doesn't seem possible.
The tire stack comes nearly to his armpits, but Smith looks focused. He brushes his hands on his shirt, raises his arms over his head and jumps. His feet land cleanly on top of the tires.
"I worked my way up to that one," he said. "I was working on getting more explosive, and when I finally jumped out of that third tire – that was fun."
But all that athleticism, Smith said, would go for naught if he weren't a true football player.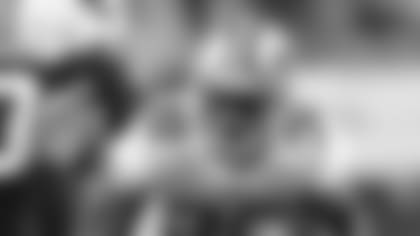 "There are lots of guys who are great athletes who don't make it in the NFL," he said. "You have to be fearless and you have to want to make plays.
"You can't sit back there and wait for things to come to you. I always try to get to them before they get to me."
That has become Smith's mantra on the football field. He spent the first two-and-a-half seasons of his professional career on the bench, and he doesn't want to go back there. So he's still pushing himself and fighting for everything he gets.
And that doesn't just apply on the field. Smith tries to live his life that way, and he passes the message along to whoever is willing to listen. And lately, he's found plenty of those people.
Smith is one of the most active 49ers players in the community, having attended countless team-sponsored charity events throughout his time in the Bay Area. He particularly likes the events where the team works to help and inspire kids.
He doesn't do charity work for recognition or because of a sense of obligation, Smith simply does it because he feels blessed to be in the situation he is in and he wants to be a positive role model.
One person who sees Smith in that light is his younger brother Trevan. The 15-year-old plays football at Smith's old high school, Santa Fe High in Edmond, Okla., and Smith works with his brother on his game whenever he gets the chance. He doesn't see his brother much between August and January, so Smith has to make the time they do spend together count.
"Whether it's my brother or kids in the community here, I just want to be able to help them any way possible," Smith said. "I know I'm very fortunate to be where I am, and I want give back."
As he spoke those words, an infectious smile crept across his face. A slight smile always seems to be there, but it gets wider when he talks about the things he loves most, family and football.
But switch from that conversation back to his on-the-field success and his eyes dart back down. He'd rather the conversation go elsewhere.
"I've always been the quiet-type. I don't like to talk much about myself," he said. "I'd rather let my actions on the field speak for themselves."
But if Smith keeps improving the way he has all season, the media might not give him much of a choice.