There's still a strong belief in Alex Smith. Yes he's made his share of mistakes, but from Mike Singletary, to the 52 other players in the locker room, to the man who wears the No. 11 uniform himself, everyone has confidence in the play-making ability of the 49ers starting quarterback.
They know Smith can perform out of his mind at times, make plays that make you say, "Wow," and can inspire those around him to play better.
A moment that typified those qualities took place last week.
Smith and the 49ers appeared to be at their wits end after back-to-back disastrous fourth- quarter drives. But the frustration boiled over in a positive way. It led to a pair of touchdown drives and saw Smith uncork several passes that screamed, "I won't be denied."
It was evident Smith was not going to be defeated without a fight. He launched a 41 yarder to tight end Vernon Davis, his longest deep pass of the season, and a 7-yard touchdown to Davis that was thrown as if Smith didn't care what the defense was doing to stop it.
The ball was headed for Davis, no matter what.
Smith and the 49ers offense felt like it was them against the world. And for the most part, it was. Fans became restless after a Smith fumble returned 52 yards for an Eagles touchdown, was followed up with a three-and-out.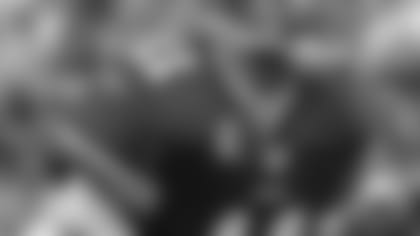 It was the peak of frustration for a 49ers offense that has failed to develop a consistent output in five losses to start the season and is ranked as the NFL's 23rd-best offense (311.4 yards per game).
At times, they look unstoppable (game-tying drive against New Orleans) and other times, they struggle with costly mistakes. For the most part, the offense looks like they're the ones truly stopping themselves rather than the opposing defenses they've faced.
It's frustrating to all members of the unit. But it's not deterring them from responding with a strong performance against the visiting Oakland Raiders this Sunday at Candlestick Park.
"When you're working hard and trying to do everything you possibly can do and things aren't going right, you will be frustrated," said running back Frank Gore, who was equally culpable for last week's loss after losing two fumbles at midfield. "All of us in here, we know what type of guys we have in the locker room and we know what type of team we are. We just have to win. It just takes that one to get rolling."
Smith has thrown more than 225 yards in four of the past five games, but his mistakes have been costly. He's thrown multiple interceptions in four of five games as well, including two last week against Philadelphia.
But Smith's not alone, the running attack has struggled too.
Gore has as many 100-yard receiving performances (one) as 100-yard rushing performances. And this season he enters Sunday with a career-worst 3.5 average yards per carry. Gore's lowest average was in 2007 when he averaged 4.2 yards per carry.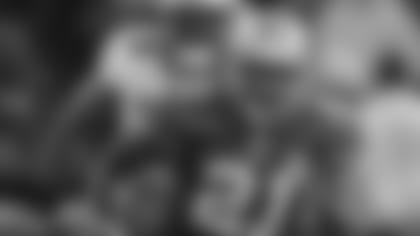 But Gore's not of the opinion that it can't get turned around. Gore lacking confidence? Not possible.
"Last week I had a down game, I wasn't myself. I have to get back and I will get back. I promise I will get back," he said. "I'm happy that the receivers did step up. Vernon (Davis) was himself and that (Michael) Crab(tree) had a big game. Now all of us have to play at that level last week together to get that 'W' and we should be fine."
Taking a page from Gore's demeanor, Smith also has that same mindset for this week, but said he won't get too emotional in trying to steer the 49ers to the win column.
"You can't lose your even keel, you can't lose your level-headedness because the emotions of the game go up and down, and as the quarterback, I think you've got to be that guy that is always steady."
As even-keeled as Smith presents himself on gameday, Singletary said it was Smith's attitude that led to improved play in the fourth quarter.
"I think the thing that really came to (Smith) on Sunday, was just the fact that anytime that I go out there and I go out there with an edge, I play the game. I play the game with the best of them. And I think that mindset is something that he has to keep in the forefront of his play at all times. And it's that mindset that's going to take him where he wants to go."
And one thing that will help that mindset is the fact that Smith will face an Oakland secondary that allowed 431 passing yards last week to San Diego.
"There are definitely opportunities there," Smith said, noting Oakland's aggressive style of play with its defensive backs. "It's give and take though, just the style of defense they play.
"You have to find your matchups and take your shots."