In all of Eric Davis' years of playing and broadcasting in professional football, it's clear that the former 49ers cornerback knows a good defensive performance when he sees it. He also knows if the dominance takes place in practice, the session might be considered bad as a whole.
But the team's current color commentator for preseason games wasn't calling Tuesday's morning practice poor. He simply understands that when both sides make an equal amount of plays, it could be construed as such. Davis knows even if the defense outplays their counterparts by the slightest of margins, the overall positivity can be somewhat diminished, just not in the defensive huddle.
"We used to say 'Get the offense yelled at,'" recalled Davis of the mindset of the 49ers defenses he played with for six seasons (1990-1995). "It was always a bad day if we won practice. That's just how it is in football."
The 49ers defensive and offensive units traded counter blows on Tuesday while working on third-downs, nickel packages and red zone work primarily in the padded morning practice.
Highlight-worthy catches from receivers Dominique Zeigler and Kyle Williams stood out for the offensive group, while multiple bass breakups from rookie cornerback Patrick Stoudamire and a red zone interception by cornerback Nate Clements represented the best from the other side of the ball.
"We have probably one of the best defenses in the NFL, so we want to be tough on our offense," explained defensive tackle Pierre Garçon. "When it's time to play against somebody else, we want it to feel easier for them because they've been working against a tough defense all of camp."
The second-year defensive lineman who has primarily worked at the starting nose tackle position in camp said red zone periods like the team worked on for most of Tuesday only increase the competition between the two sides.
"In the red zone, we'll take the field goal, but we can't give up seven points," Jean Francois added. "Knowing that situation, it gets very competitive."
Equally important to both sides was getting past the difficulty of Wednesday's practice which saw members of both sides of the ball suffer severe injuries. Having the practice cut short was not ideal for the players – that's why getting through the difficult day with the proper attitude was a key for the entire roster.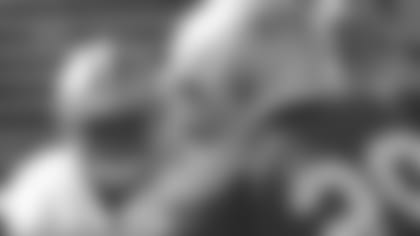 "After having a day like yesterday, fundamentals had to kick in," Jean Francois said. "When you have those days when you run into a wall, that's when your fundamentals should take over. It will override everything, no matter how tired you are."
Veteran teammate Will James knows just what it takes to get through tough days at training camp. The 10-year veteran who signed with the 49ers late in free agency has dealt with the demands of training camp for years. Knowing how to approach practice the right way is one of his strengths.
"Coach Singletary challenged us to come out and really be focused in everything we do," James explained. "For me, I try to stay focused on the details of everything I'm doing on the field. Every day there are things that you have to try and work on, try to focus on. I do that each day I'm out there."
Superstars of World Wrestling Entertainment visited practice as they're in town to tape an upcoming television show and expressed interest in seeing NFL athletes up close and in person. After the session concluded, several of the 49ers visited with the likes of Kofi Kingston, MVP and Tiffany. For more on their conversations, check out our Goal Posts Blog.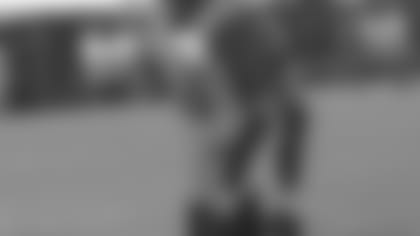 The top play of the morning session took place when Alex Smith found Dominique Zeigler down the left sideline for a 25-yard gain. Zeigler used every bit of his 6-foot-3 frame to out-jump cornerback Shawntae Spencer for the ball.
On the very next play, Smith lofted a perfect 30-yard pass to Williams for a deep touchdown over James' coverage.
Rookie tight end Nate Byham flashed some nice hands in making a 6-yard touchdown catch during red zone 11-on-11 work.
In the later stages of practice, Smith's pass for Ted Ginn Jr. sailed high and was picked off by Clements, who did his best to return it down the left sideline for a good-sized gain.
The 49ers made a couple of roster moves before the start of the morning practice, signing linebacker Brandon Long and Bruce Davis as well as announcing that linebacker Martail Burnett was waived/injured.
Long was previously with the 49ers during the offseason conditioning program but was released prior to the start of training camp. Davis was most recently released by the Denver Broncos. He's behind that though. "I'm ready to roll now," said the 6-foot-3, 252-pound outside linebacker out of UCLA.
David Baas continued to line up with the first-team offense at center. After practice he took 20 extra snaps with Smith, going over pass protections as well. Asked for his thoughts about Baas possibly stepping in for Heitmann, starting left tackle Joe Staley said Baas "has the intelligence to play in this offense." Staley added, "Dave's always been a guy who wants to be perfect. He expects perfection from himself."
The players will have a special teams-only practice later in the afternoon and the team's fourth annual Pasta Bowl charity event later in the evening.