A select number of players reported to 49ers headquarters for training camp on Tuesday. Rookies, quarterbacks and players coming off injury were the first to arrive. The rest of the team will report on Thursday, with practice set to begin early Saturday morning.
Having the players report a couple of days prior to the first practice is something first-year head coach Mike Singletary strongly advocates.
"When we hit the field, we are going to be ready to go," he said in a press conference with the Bay Area media.  "But right now, I think it's really important for us to really get to know each other.
"I want to make sure that the players understand their roles. I want to make sure the coaches understand their roles. I think it's important for us to really take some time to get to know each other because when we are out here, that is all we have and we are going forward with that."
As of now, Singletary has not yet decided which quarterback will lead the team going forward.
With Tuesday signaling the arrival of both Shaun Hill and Alex Smith, Singletary fielded several questions on the status of the quarterback competition.
"The only thing that I'll say about the quarterback situation is I'm very excited to have the situation we have," Singletary said with intent. "We've got a guy (Hill), who has come off the bench and won some football games. (And) We've got a guy (Smith) who, really in my mind, hasn't had the right opportunity to excel and find out how good he can be."
Singletary said the two signal callers would continue to work at becoming the starter and that the coaching staff will do everything in their power to make sure that the right decision is made at the right time.
For both Hill and Smith, the competition will officially begin on Saturday.
"It's going to be a tough one. I know that," Hill said of what he expects out of training camp this go-around. "I'm expecting this team to improve quite a bit from now until we step on the field for the first game."
Like Hill, Smith has similar expectations.
"I can only guess what it's going to be like. I imagine that it's going to be pretty physical," he said. "I think that we're going to have the pads on a lot and we're going to be hitting a lot. I kind of imagine a pretty physical and mentally tough camp."
Those predictions sound about right. At one point of his press conference, Singletary even said his team's practices will be "challenging."
The notoriously intense Hall of Famer isn't concerned that other teams have already begun practicing.
"They are probably trying to get out there today, but I guarantee you, we are going to get all the work that we need."
Typically when players report, practice is right around the corner. But this year, Singletary wants his players to be in the right mental state before the pads are put on.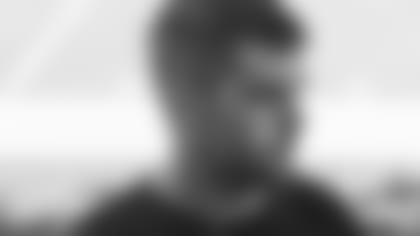 "I guess we'll be taking a lot of mental reps," rookie linebacker Scott McKillop joked. "The pads come on Saturday and I'm looking forward to everything." 
McKillop was asked if Tuesday's proceedings reminded him of a typical first day of school.
"It's like freshman year all over again.  I was back at Pitt when all the freshmen were coming in and I can relate to how they're feeling right now.  They don't really know what to expect and kind of go in blindfolded.  Not so much us, we know what to expect. We are all looking forward to it."
From Singletary's perspective, he's eager to put his stamp on the 49ers and set the tone for what he expects out of his players.
"We are just going to work. I don't think it's anything different from what they already know. We have a destination to get to and right now we are behind and we have to catch up before we can even begin to be in the conversation about being a great football team, being a good football team."
A major difference for the players who arrived on Tuesday was found in the locker room they had become accustomed to.
As part of the team's facility renovations that have been ongoing this offseason, the 49ers locker room has been expanded to accommodate the entire roster. Also, the room has now been divided with offensive and defensive players being separated on each end.
Already the players have needed an adjustment period to get used to their new surroundings.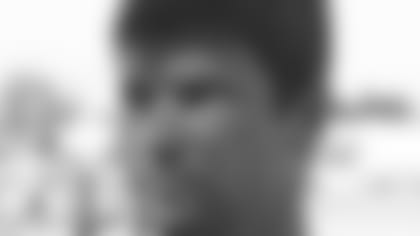 As Shaun Hill walked in the locker room, he made a route towards the location of his old locker before instantly realizing that his locker had been moved about five spots over to the right.
"They put my pictures back up in my locker, so everything does look in order," Hill said while making sure the pictures on his corkboard were intact. "It looks good, I'm pretty happy with it."
Hill said the best thing about the new locker room is that he's next to different players, which is certainly a welcomed change for him.
"Frank Gore has one of the messiest lockers in the history of lockers," Hill said of his locker mate of the last three years while trying to keep a straight face. "So I'm a little bit excited that I'm no longer next to Frank. But I did move one locker closer to Alex (Smith) and he has the second messiest locker in the locker room. It is a little bit of an upgrade… but not much."
Rookies like seventh-round draft pick Curtis Taylor were also taken back by the changes inside the building when reporting for camp.
"It looks a whole lot bigger," Taylor said while sitting in front of his new locker which is on the complete opposite side of his previous one. "I guess they just finished the remodeling stage – it really looks nice. I like it! We saw them working on it this whole offseason, but I didn't know it was finished inside!"
Taylor is now next to second-year safety Reggie Smith, which means Taylor and Smith will likely soon become buddies.
"I know a little bit about him, but I'm sure through training camp we'll get together and know each other pretty soon," Taylor said.
Pretty soon, Taylor and every member of the 49ers roster will get to know each other as they all go through the daily grind of a rigorous NFL training camp.