After watching their new teammates take part in a veteran-only organized team activity in the morning, the 49ers 2010 rookie class was chomping at the bit to get out on the practice fields themselves.
Mike Singletary thought as much.
"I was looking at the body language of the rookies and they're excited to get out here," the 49ers head coach said Friday afternoon prior to the start of a three-day rookie minicamp. "It's nice for them; a lot of them are visual learners anyway. You can sit in there and try and tell them this is how we do it, but they just don't get it.
"They come out here, they see it. They see the way we go through individual periods. They see the way we approach the team. They see the way we approach 7-on-7. They see the way we try to take care of each other and I think that's very important."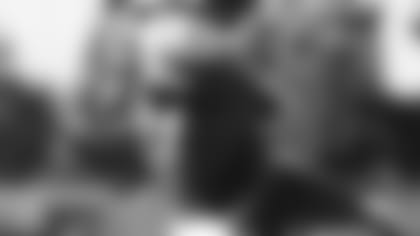 First-round pick Anthony Davis received tips from guard Chilo Rachal during the practice, on top of the observations he made while watching the veterans work out.
"It helped a lot with the questions you had on the plays," Davis said. "It helped that you got to watch those guys do it and take mental pictures of it."
As Singletary noted, waiting to practice was quite difficult for many of the newcomers. Considering that they've been training for the NFL Draft, and not practicing with their college teams around this time like in years past, the anticipation was a given.
"It was wonderful," said seventh-round pick Phillip Adams. "We got an opportunity to run on the field and I was missing that. I haven't been on a field in a long time. But I'm happy I'm out here."
The cornerback out of South Carolina State couldn't help but showcase a big grin after his first NFL practice. Not even post-practice sprints could derail his spirits.
"It tests you. It's one of those mental things you have to be able to keep on functioning when you're tired," Adams said. "I think that's the great thing about Coach Singletary and what he's trying to do."
Besides the physical test, the players have been challenged mentally to execute plays they've learned days prior to the minicamp.
"It's been a couple of days, but you'd be surprised with how much (of the playbook) we did get in," Davis said.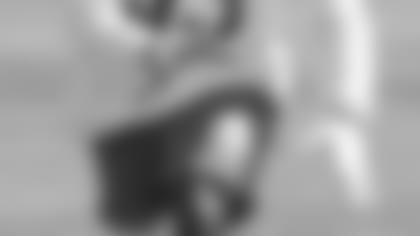 Coming from a small school, Adams never had to learn a playbook as big as the one he received from the 49ers.
"My playbook is thick! I've never had a playbook that thick before," Adams said. "You have to take the time to understand what's going on."
Needless to say the rookies will be hitting the playbooks hard before Saturday, as they prepare for day of their first, double-day, NFL minicamp. Based on what they've heard from their head coach, the newcomers will be ready for Saturday's first of two practices.
"I already told them this morning. This is going to be the most competitive camp that we've had," Singletary said. "It's going to be all about competition. I told them when they look around the room, it's going to be 53 guys that make this team and everybody that's in this room has a chance to make the team, if they can understand the opportunity at hand. They just need to come out and compete every day and understand what we are trying to do here as a championship team in the making. They have to come out here every day and just make the most of it."