The 49ers rookies are currently transitioning from draft attention to playbook retention now that they've joined the veterans in the team's offseason strength and conditioning program.
Sure, they've already gone through the rigors of a two-day rookie minicamp and four days of organized team activities, but the more time spent getting in top physical condition while understanding the playbook can only help prepare the rookies for their first NFL training camp.
Before they experience Mike Singletary's "Nutcracker" drill on top of the intense competition that comes along with the constant double-day practices, they'll have to adapt to their new profession and amount of time that comes along with doing so.
As many of them can attest, it's a lot of work, but they're more than happy to put in the time and effort in order to be successful at the professional level.
"It definitely feels like a job. But at the same time, this is the only job that I could ever want in my life," said safety Taylor Mays.
But it's not like the rookies are left alone to figure everything out for themselves.
The veteran players in the locker room have taken their new teammates under their wings, showing them the 49ers way of doing things.
"It's about being a pro – these guys learn real quickly," said 49ers assistant strength and conditioning coach Mark Uyeyama. "They look around and see how the vets do it. We're very fortunate that we have a great veteran group and our vets are our hardest workers. That sort of goes hand-in-hand, they see that and it makes it easier."
Uyeyama and the rest of Duane Carlisle's strength staff have been a major factor in the rookie's early development thus far. Prior to the rookies arriving at team headquarters, Uyeyama and Carlisle reached out to the respective college or combine strength staffs for each incoming player. What they learned helped them tailor their regiments to each rookie.
"With every player that comes in we do our research," Uyeyama said. "Between me and Coach Carlisle, we probably know somebody who has worked with them in the past in terms of what we do. We know what we're getting."
It's no secret that the 49ers strength staff inherited one of the draft' top physical specimens in Mays, who benched 24 reps of 225 pounds and posted a 4.31, 40-yard dash time at the Scouting Combine. Ever since he's been working in the 49ers offseason program, the three-time All-American out of USC sees multiple ways in which he can improve before training camp begins.
"I can work on my technique and work on being lower," Mays said. "I need better leg endurance, in terms of being low. I need to get better technically in terms of being down all the time and being sound out of my breaks. That's where the difference is.
"I don't need to run a 4.1, 40. That's not me; I don't need to do that. I need to be a player who plays as low as I can on every play. That's what I'm working towards right now, and that's what I'm just scratching the surface of."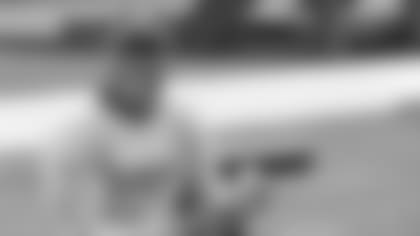 Mays has full confidence that he can achieve those goals based on his recent workouts at team headquarters.
"You can tell the difference in why they're in the NFL and not in college," Mays said of the 49ers strength staff. "You listen to guys like that because they've worked with some of the best guys in the NFL and obviously they know what they're doing. They're hands-on, they're right there with you and they coach you. They coach the details."
Like Mays, similar goals in the offseason program exist for tight end Nate Byham, the 49ers second of three draft picks selected in the sixth-round.
"I definitely want to work on my explosion. I'm trying to explode out of my stance quicker, that's something you have to do in the NFL," Byham explained. "In college you can get away with rolling out and not exploding into people. Here, every play you have to explode off the ball and that's something I'm really working on in the strength room and out on the field."
In addition to the physical work, the mental side of the game is equally important in developing at this time of the offseason. For many of the incoming rookies, school work has now been replaced with studying of the 49ers playbook.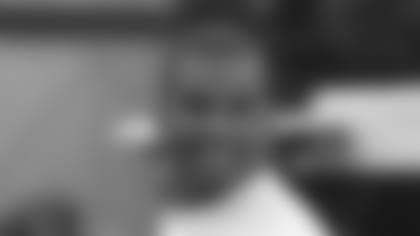 "You don't have class anymore, so I want to devote a lot of time to my studying," said undrafted safety Chris Maragos. "I pride myself in understanding the game and knowing where to be. I'm really trying to catch up and get ahead so I can play fast and physical."
With all the time spent around the facility, in the weight room and on the practice fields, the rookies have all become instantly closer throughout the process.
"When you get around people for a certain period of time you start to mesh together. And we got some characters around here too so it's been a good time so far," said wide receiver Kyle Williams, the team's third, sixth-round selection.
The new players might not have too much familiarity with one another due to their hectic college schedules. But they've all come to know each other's abilities as of late while showing off their YouTube highlights at the team hotel.
"I think it's a testament to the system we're in, you can kind of tell," Mays said. "Now that the ice has completely broken, guys are hanging out with each other, being conversational with each other and hanging out in each other's rooms. It makes the workouts better, it makes the off-time better. At the same time, the veterans don't hold any grudges. They're acting the same way. We broke the ice with them and it's feeling like one big family."
The rookies will remain in the offseason program over the coming month, looking to prepare for the team's busy upcoming schedule which consists of seven OTA sessions and a mandatory three-day minicamp June 17-19.