Rome wasn't built in a day, and the same can be said for the 49ers 2010 rookie class. The process in shaping the newcomers into NFL-ready contributors will take time, but the first stages were encouraging according to the 49ers offensive and defensive coordinators.
At the conclusion of the team's rookie minicamp on Saturday (Sunday's practice was changed to just meetings only), both Greg Manusky and Jimmy Raye were openly optimistic about the talent level of this year's rookie class.
"I think any time you get some of these draft choices in here, it's a little different than the college scene, but for the most part, they're doing a pretty good job," Manusky said.
But as much as the newcomers have flashed impressive qualities in the first stage of their NFL careers, the coaches don't want to get too enamored with what they've seen so far.
"We have to make sure we don't evaluate them in shorts and t-shirts," Raye noted.
The most important aspect of the minicamp was to create a foundation for each player in helping them adapt to the 49ers way of doing things.
"You try to work on their stance, you try to work on their footwork, but you're not really going to accomplish much in two or three practices," Manusky said. "What you're going to try to do is set a foundation for them and eventually the next two weeks that they're not around, try to work on those things when they're there and all of the sudden when they come into OTAs, really start hammering them with those situations, their footwork, or eyes or whatever it might be."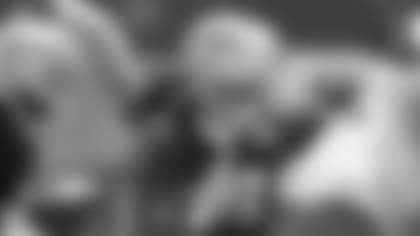 One player in particular who spent much of the past two days working on stance and footwork was first-round pick Mike Iupati. The massive 331-pound guard had an eventful first two days working with offensive line coach Mike Solari, but was no worse for the wear.
"I'm getting better every day and with the coaches help it will get a lot better technique-wise," Iupati said. "I have great strength, but I have to put it into technique."
As the No. 17 overall pick in the 2010 Draft, Iupati has set high standards for what he can accomplish as a rookie.
"I have high expectations because I was a high first-round pick. I have to live up to that expectation and prove that I was worthy."
Likewise, safety Taylor Mays wishes to make the 49ers look awfully smart in picking him No. 49 overall. But in order to do that, he's using the first minicamp as a barometer for what to expect for the rest of the offseason.
"At this minicamp I hope to just get the tempo and see what the expectations are like from Coach Singletary and his staff. I want to be able to take that and then when I come back I will know where I need to be."
With every player, there will be adjustments made here or there, but with Mays, one aspect of his game won't need much coaching up from Manusky and his staff.
"The one thing I can't coach is 4.38 (speed) or whatever he runs. I can't coach that. That's what mom and dad gave him. From that standpoint, it's good that he can run that," Manusky said. "Now, we've just got to work on his footwork, work on his eyes and all of those little things."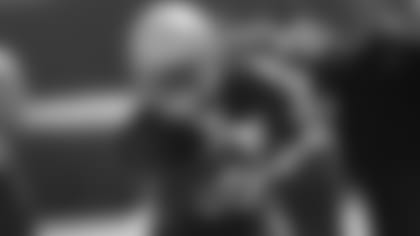 While running back Anthony Dixon might not possess the same kind of speed Mays has, the sixth-round pick has shown the coaching staff impressive footwork among other skills in just two days of practice. And while Raye is big on evaluating players with full pads on, the running back selected in the sixth-round felt good about what he showcased at his first pro minicamp.
"I just want to be the all-around football player that I can be," Dixon said. "It doesn't matter if they want me to catch passes or run between the tackles, or lead up there and block. The thing with me is I just want to be a football player, no matter what they ask me to do, and that's what I'm working towards."
Dixon, a self-described 49ers fan growing up, is also fired up about working with running back coach Tom Rathman, one of the organization's all-time great fullbacks.
"It's been great to work with Coach Rathman," Dixon said. "I'm just glad to have a coach like him; he's really pumping that energy and showing me that intensity and I love it."
Now that the rookies have undergone a crash-course in how to practice like a member of the 49ers, they'll be ready for what's to come: a rigorous offseason schedule like nothing they've ever experienced.
They'll get started in two weeks, taking part in their first week of the team's offseason conditioning program.