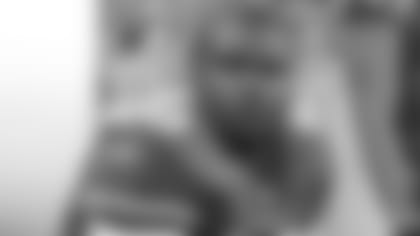 Every year 80 players are allowed to be on NFL rosters at the start of training camp, and the goal for everyone is to earn their way onto the final 53. Throughout camp, 49ers.com will highlight several players and their Road to the Roster. Here's the final installment of our 2010 Road to the Roster series with 49ers defensive tackle Khalif Mitchell.**He spent the last year of his life in limbo, not knowing whether he was about to realize his dream or fall back to square one.
It was hard, but Khalif Mitchell tried not to think about it.
So goes the life of an NFL practice squad player, and that's where Mitchell found himself most of 2009.
As part of the "p-squad" Mitchell was a member of the 49ers – but not really. He was just as close to being part of the 53-man roster as he was to being cut.
He still had to go to practice. He still had to study the playbook. He still had to sit in meetings. He still had to stay in shape.
But while his teammates went out on Sundays to showcase their talent, Mitchell had to stay at home and watch.
"Actually it's really hard," he said. "It did get a little frustrating at times, but I knew if I put my head down and went to work that it would all work out in the end."
Mitchell was an undrafted rookie free agent with the 49ers during the 2009 training camp, and he was signed to the practice squad after the roster was cut down to 53 players.
He was excited and disappointed at the same time.
But just one month later, all excitement vanished when the team released him.
"It's hard to say what that feels like," Mitchell said. "You're confused, nervous, everything. You're not really sure what to do. But the coaches told me they were going to try to get me back here and I trusted them."
Just six days later, that trust paid off.
Mitchell was placed back on the p-squad, but he found himself in even more unfamiliar territory this time around.
Instead of trying sack quarterbacks, he was now being asked to protect them – something the 6-foot-5, 318 pounder had never done before. But he gave it a try.
Three weeks later, head coach Mike Singletary pulled Mitchell into his office and asked him how the transition was going. Mitchell told Singletary exactly how he felt.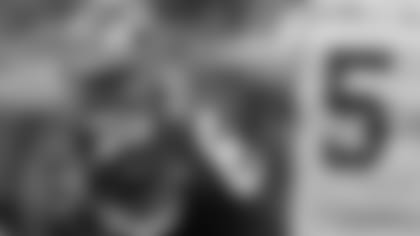 "I said I'd do anything for the team, but my heart wasn't in o-line," Mitchell said. "That's not where I wanted to be, and I felt I could help this team the most from the defensive side of the ball."
The next day Mitchell was back where he belonged on the defensive side of the ball. He was happy, but not satisfied.
He had seen how tenuous life on p-squad can be, and he wasn't going to let his second chance slip away.
"I didn't get too down when they cut me, but I didn't get overly excited when they brought me back either," he said. "That just showed me how much harder I needed to work in order to stay on the team.
"It was definitely a learning experience."
But the learning was really just beginning for Mitchell.
Using his release as motivation, he vowed to do whatever he could to improve his game. So on top of practicing harder and studying longer, Mitchell soaked up every bit of information he could from his teammates.
Although the first team takes most of the reps in practice, Mitchell watched diligently from the sidelines. He studied their footwork and their technique. When practice ended he would ask the veterans all sorts of questions, looking for any bit of help or advice they had.
His teammates think it's paid off.
"We're all in this together – one group, one team, one family – so when Khalif asked all of us for help, we of course helped out any way we could," starting defensive tackle Isaac Sopoaga said. "If you look at Khalif today, it's not the same Khalif that was here last year. He's a much better football player now."
But it wasn't just the time spent studying the veterans that helped turn Mitchell into the player he has become. Mitchell stayed at the team's practice facility all offseason and worked tirelessly.
And not only have his teammates noticed the improvement, it has shown up in the preseason as well.
In the first three games, Mitchell has seen significant playing time and made a case to make the roster. He has been disruptive for opposing offenses and has recorded five tackles, fourth-most among 49ers defensive linemen.
But Mitchell knows he's still on the fringe.
"I feel like I have played well, but I still have a lot of work to do," he said. "I don't want to just make this team, I want to be a guy who contributes, and you can't do that from p-squad."