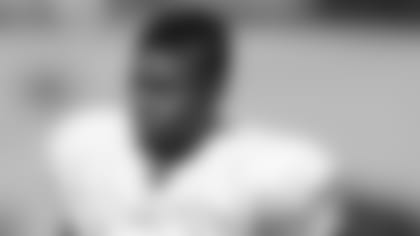 Every year 80 players are allowed to be on NFL rosters at the start of training camp and the goal for everyone is to earn their way onto the final 53.  Throughout camp, 49ers.com will highlight some of our newcomers and their Road to the Roster.  Here's the second installment of our Road to the Roster series with 49ers cornerback Jahi Word-Daniels.**
To be the best, you have to beat the best.  Few would argue with that statement, but what happens when the best is on your team?  That was the situation for 49ers rookie cornerback Jahi Word-Daniels while in college at Georgia Tech University.
In his early years while playing at Tech he found himself filling the implicit role of manning the scout team.  Frequently, this would pair him up against current Detroit Lions wide receiver Calvin Johnson.
Covering Johnson was a task Word-Daniels would relish.
"I was excited every time to go up against him, because I knew he was going to make me better," said Word-Daniels after a recent training camp practice.  "I was going to make him work.  I was out there trying to get myself better.  It made things easier for me throughout college."
Word-Daniels' took the positive approach to going against Johnson each day in practice knowing he was going to come out better for doing so.  He was probably one of the only cornerbacks in college football who benefitted from competing against Johnson's size and athletic skills.
"If you were to build a player, Calvin Johnson would be that player you would try to build," Word-Daniels described of his former teammate. "When you go against the ideal receiver, everybody else almost seems a step underneath that."
Word-Daniels used Johnson's superior talent as a platform to make himself a better player and, in turn, professional scouts began to take notice.
In 42 games at Georgia Tech, Word-Daniels recorded 124 tackles, seven tackles-for-loss, 23 pass deflections, and five interceptions.  After his senior season, Word-Daniels was invited to play in the 2009 East-West Shrine Bowl, but a nagging hamstring injury prevented him from playing in the game.  The injury also held Word-Daniels out of most, if not all of his pre-draft workouts with NFL teams.  He failed to see his name called by any team on draft day, but was quickly signed as a free agent by the 49ers following the draft.
"I knew there was a chance I probably wouldn't get drafted, but that's fine with me because it's all about the opportunity and the chance," Word-Daniels said.  "Being here in San Francisco and learning about this program and what they're all about here; I couldn't be happier about how things ended up."
Like many newcomers to the team, Word-Daniels is coming out the West Coast for the first time.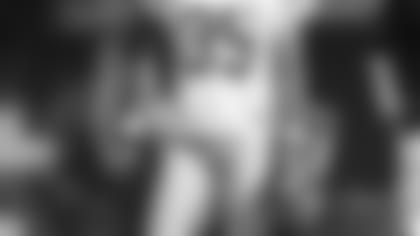 "This Cali weather is kind of nice, I'm not going to lie," celebrated Word-Daniels.  "I'm far away from family but, right now, what I'm doing is a big part of my life and will help me get established in this league.  I don't mind being way out here at all"
As Word-Daniels attempts to make that transition from a college to professional player, he will look to capitalize on training camp repetitions to make an impression on the 49ers coaches, much like he did against Johnson in college.  More than likely, that will involve covering wide receiver Isaac Bruce a time or two, arguably one of the greater receivers of his era.  Look for Word-Daniels to focus on opportunities such as that in his road to making the 49ers roster.