When Dashon Goldson turns on game film from last year's Monday night matchup against the Arizona Cardinals, he can't help but smile.
After all, the 49ers free safety had the best performance of his four-year career in that 24-9 victory – seven tackles, three passes defended, two forced fumbles and one interception.
But it wasn't just Goldson who came up big the last time these two teams met on "Monday Night Football." The Cardinals entered that game with one of the top offenses in the NFL and left Candlestick Park having committed seven turnovers and gaining just 245 yards.
And that's not the only time in recent memory the 49ers have out-performed Arizona. They have won four of the last six meetings, and one of the losses came down to the final play of the game.
So what is it about Arizona's offense that has allowed the 49ers defense to shine?
"We just match up pretty well with those guys," Goldson said. "Their personnel versus our personnel, we like those matchups. And the defensive calls we have seem to work well."
And while the schematic matchups have worked in the 49ers favor, the rivalry plays a factor into their success as well. The 49ers acknowledged they have a rivalry with every team in the division, but they admitted there is a little something extra that goes in this one.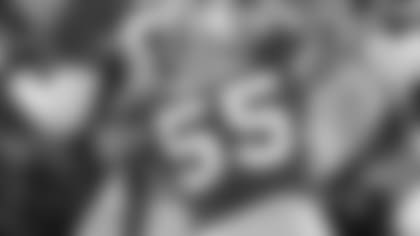 "In order to be the best, you have to beat the best, and they were the best in our division," said outside linebacker Ahmad Brooks, who recorded a career-high 3.0 sacks in last year's Week 14 game against the Cardinals. "So last year guys wanted to show that we were also a playoff-contending team and that we can be the team that they were two years ago (when Arizona made it to the Super Bowl)."
But this isn't quite the same Arizona team that nearly won the Lombardi Trophy in 2008.
Last year's Cardinals' squad was 7-3 through 10 games. This year, they are entering Monday's contest in the midst of a five-game losing streak and find themselves sitting at 3-7, the same record as the 49ers. However, Brooks doesn't think the records will take away any of the edge. He'll be as fired up as ever, and expects his teammates to feel the same way.
"Everybody is still in the playoff hunt," he said. "They can win six games straight and still be in the playoffs as well. We still have everything to play for."
So does Goldson, who is coming off of an ankle sprain and leg contusion suffered against Tampa Bay last week.
The safety felt like the Cardinals were testing him during last year's game – that they ran and passed towards his side of the field. If it was a test of sorts, Goldson passed with flying colors.
And if Arizona challenges him again Monday, he'll be ready.
"As long as we stick to our assignments," Goldson said, "I don't see why we can't play good football against them again."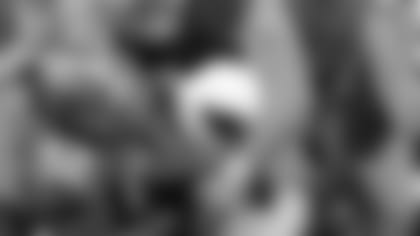 In terms of the skill-position players, Arizona's offense has a much different feel this year. Gone are Pro Bowlers Kurt Warner and Anquan Boldin. In their places are Derek Anderson and Steve Breaston, and Arizona's passing attack is currently ranked 28th in the NFL.
The 49ers hope to keep it that way.
"They're not dropping back and passing nearly as much as they did last year, but when they do we'll still have our chances," said defensive tackle Justin Smith, who has 33 career tackles in six games against the Cardinals. "We know their offense can still get on a roll, and we're going to do everything we can to make sure that doesn't happen."