Those two words brought the 49ers first round pick of the 1985 Draft to the ultimate destination for professional football players. The once unheralded wide receiver out of Mississippi Valley State used that work ethic to now become one of the most popular members to be enshrined in the hallowed grounds of the Pro Football Hall of Fame.
Nobody worked harder at their craft than Rice.
His passion to work was legendary. Growing up in Crawford, Mississippi, Rice would catch bricks that his brothers threw at him while helping his father's brick mason work. He carried the valuable lessons learned in his childhood into his pro career, where his hill workouts in the Bay Area became synonymous with his success.
The 49ers greatest wide receiver's preparation is almost as recognizable as his remarkable production over the course of his 21-year career in the National Football League. And because nobody could touch Rice's uncanny work efforts, nobody can claim they had the type of career Rice had.
Simply put, Rice will go down in history as one of greatest to play the game at any position, if not the greatest of all-time.
That notion was certified on Saturday, as Rice was a first-ballot, Hall of Fame selection.
"I love this game, it was everything to me," Rice said from the Hall of Fame announcement ceremony. "I'm honored to be here in front of all of the legends who made football what it is today."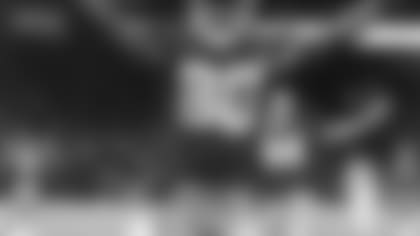 Rice and longtime rival Emmitt Smith were the only two players to be first-year selections by the Pro Football Writers of America. Joining Rice and Smith as modern day players in the Class of 2010 are offensive lineman Russ Grimm, DE/OLB Rickey Jackson, and defensive tackle John Randle. The Senior Selection Committee's picks, running back Floyd Little and cornerback Dick LeBeau also got 80 percent approval by the voters to round out the Class of 2010.
Jackson, played for the 49ers from 1994-95, and was a member of the 49ers Super Bowl XXIX team.
Rice's inclusion has been the biggest sure-thing in Hall of Fame voting history after he finished his career in 2004.
To his credit, Rice holds every major NFL record for his position. He holds the record for most career receptions (1,549), receiving yards (22,895) and touchdown receptions (197). He was a 10-time All-Pro, who made 13 Pro Bowls, but most important of all was a part of three Super Bowl championship teams with the 49ers (1988, '89, '94).
"I've had two great quarterbacks, a great owner, a great coach, I really loved this man, Bill Walsh. He meant the world to me too," Rice said. "We went out, we worked and we played the game the right way."
Rice played 20 seasons, 16 of which he played in a scarlet and gold uniform. Over that time he became an icon in the Bay Area. Not only did he help usher in the way wide receivers are utilized in the passing game in today's game, Rice's play served as the definition of how to play the position.
The harder you work, the better you play.
"I don't think there's an argument that he's the best wide receiver to play the game, but he might also be one of the best overall football players to have played the game," said George Seifert, one of Rice's former head coaches with the 49ers. "The thing that made him most special was that he had the God-given abilities and he went beyond those abilities because of the way that he worked and his dedication to perfecting his game. There was often talk about being the best you can be. He probably carried that to the height of the statement."
Now every current receiver in the league and for years to come will be compared to his legacy. But the game's best of today still try to pick his brain as much as possible on their quest to match his production.
"Jerry's the best to ever play the position," fellow 49ers Hall of Fame quarterback Joe Montana said. "His numbers will probably never be reached. I watch the league all the time and there's no one who compares to his consistency, and the first thing is catching the football. He was just so good."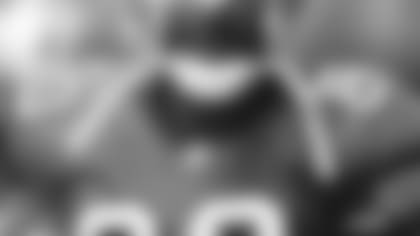 Rice's brilliance was a combination of speed, mixed with precision route-running and two of the best hands to every play the game.
"Jerry was a supreme route runner. The way he moved was somehow predictable and he really made it easy for me to throw the football," said Steve Young, the other Hall of Fame quarterback Rice caught passes from during the later stages of his playing days with the 49ers. "He was just so consistent in his motion and movement that I always knew where he was going to be."
But it wasn't as if Rice stumbled upon his brilliant play. He worked extremely hard to get there.
"We all know that he worked hard, but it wasn't just that he worked hard. There are a lot of hard workers who just peter out. Jerry was a hard worker for 40 years. He outworked everyone," Young said. "He outworked free agents and even the guys – who all they had was work ethic – he outworked them. And he was a star. He rose to every occasion. The bigger the moment the better he played."
Rice's next big moment will be on Sunday as he and the rest of the Class of 2010 will be on the field for the pre-game coin toss of Super Bowl XLIV.
Six months from now, the Class of 2010 will be enshrined into the Hall of Fame on Aug. 7 in Canton, Ohio.