When quarterback Drew Brees and his wife relocated to New Orleans they opted to purchase a house in the heart of the city and emerge themselves in the efforts to rebuild the area following the devastation of Hurricane Katrina.
While so much remains to be done to rekindle the magic of New Orleans, Brees is giving the town something to celebrate.
"Everybody is going crazy out here," said Brees who recently received a standing ovation when he visited a local restaurant. "They are just happy to have the Saints back in town. Everyone is still in that rebuilding process so it's just one thing to help take their minds off the daily struggles of trying to get their lives back in order. It continues to give them hope and lift their spirits when the team does well."
Safety Mark Roman understands all too well what the Saints success does for his native state.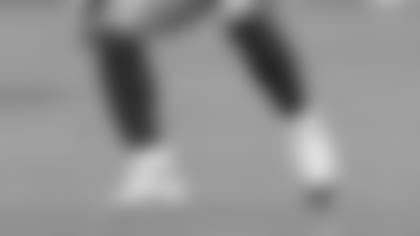 "The fans are very into it," said Roman. "Those football games generate a lot of money for the city and the city definitely needs the revenue."
The Saints are sold out for the first time in team history and it's been a joyous atmosphere at the Superdome this season, a stark contrast to last year when it served as a refuge for thousands of evacuees.
"They are doing well and they've got something to cheer about and it's going to be exciting and very loud," said Roman. "As a kid growing up in Louisiana, any time the Saints gave you anything to cheer about, everyone became Saints fans. It's good for that city, and good for that team."
Roman's certainly done his part in generating additional revenue at this weekend's game. He'll have 102 of his family and friends front and present on Sunday, cheering on the Lafayette native.
"My family is excited to see me play, I'm excited for them to see me play, and just excited in general about what I think our team can accomplish down there," said Roman of his homecoming.
In his seven-year NFL career since leaving LSU, this will be the first time Roman has played back in Louisiana, but it's not his first trip back since Katrina took its heartbreaking toll.
"I've been back so I have seen the destruction and I've been to places that are not there anymore," said Roman. "I went by friends' houses that aren't there anymore. It's not in the news like it was before, but there's still a lot that needs to be done there."
This weekend as the team makes the trip to New Orleans, the 49ers will lend their part in repairing the hometown that Roman holds so dear.
On Saturday as Roman and his teammates take place in an afternoon walk-thru, members of the 49ers staff, 49ers Foundation board members, and team partners will help paint the school cafeteria at Bunche Accelerated Academy in the New Orleans suburb of Jefferson Parish.
Students from the Academy will team up with the 49ers volunteers to paint the cafeteria along with a mural depicting the New Orleans Crescent City Connection and the Golden Gate Bridge, linking the two cities together.
The Bunche Accelerated Academy was badly damaged by Hurricane Katrina. The school's library lost its roof and the book supply was reduced from 15,000 books to a mere 300. Additional school buildings also were damaged leaving leaky roofs that led to damaged materials.
In addition to painting the school, team co-owners Denise and John York, the 49ers Foundation, Foundation Board of Directors Kimberlee Swig and Dr. Steve Ronan and supporters Jack Richardson, Greg St. Claire, Ken Ross of Team Chevy are making a $15,000 donation to the school, which will be delivered on Saturday.
Friday's Injury Update:
Jonas Jennings was updated to probable after returning to practice on Friday. Frank Gore and Jeff Ulbrich remain as probable, while CB Shawntae Spencer remains as questionable after missing his third straight day of practice. TE Eric Johnson has been downgraded from doubtful to out.