The St. Louis Rams have endured a lot of punishment in three losses to start the 2009 season.
Case in point: Heading into a matchup with the 49ers this Sunday at Candlestick Park, the Rams are unsure of who will be taking snaps from center. After that, who will be catching the passes from that quarterback hasn't been solidified yet either.
Marc Bulger, the Rams longtime starter at quarterback, suffered a shoulder injury in the first quarter of the Rams 36-17 lopsided defeat to the Green Bay Packers. Bulger suffered a bruised rotator cuff according to the team's first-year head coach Steve Spagnuolo.
The former New York Giants defensive coordinator has certainly faced adversity in his first year in St. Louis. Four weeks into his first go-around as an NFL coach and he has to make a tough call on which quarterback on his roster gives his team the best chance to win this Sunday.
Spagnuolo will have to choose between a battered Bulger or his backup Kyle Boller to be under center. Boller stepped in last week and threw two touchdown passes to tight end Daniel Fells against the Packers. In doing so, Boller showed more scrambling and play-making ability than Bulger.
Whichever quarterback the Rams choose to start on Sunday will have a nice security blanket in place with star running back Steven Jackson there for support. With Jackson carrying the load, St. Louis has the 13th best rush offense in the NFL. The Rams' bell cow is the NFL's fifth best rusher with 288 yards on 60 carries. Jackson still commands respect from opposing defenders, but it's worth noting that he has yet to score either a rushing or receiving touchdown.
Paving the way for Jackson is an improved offensive line that has former first-round pick Alex Barron stepping in at left tackle for Orlando Pace who signed with the Chicago Bears in the offseason. Another player on the Rams offensive line worth noting is right guard Richie Incognito.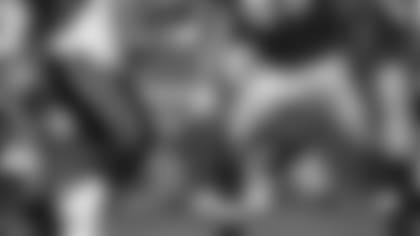 Incognito plays with passion and a passion for trash-talking. So much so, 49ers linebacker Joe Staley said he's one of his favorite players to compete against just to quiet him up.
St. Louis tried to solidify its offensive line for years to come when they drafted tackle Jason Smith with No. 2 overall pick, but he has yet to crack the starting lineup. A knee injury has sidelined the University of Baylor product and his status is questionable. Seven-year veteran Adam Goldberg is the starter at the right tackle position.
Injuries have affected all of the position groups on the Rams offense, but no group has been more troubled than the wide receivers.
Last week, the Rams lost their top producer in offseason addition Laurent Robinson, who suffered a fractured fibula that will require surgery. Prior to the injury he led the Rams with 13 catches for 167 yards and a touchdown.
St. Louis' other top target, second-year wide receiver Donnie Avery injured his ribs in the Packers game as well. Fortunately for the Rams, Avery's X-rays came back negative.
Without their top pass catcher and their other main wideout uncertain to play, the Rams are down to five receivers. Avery, Keenan Burton, Ruvell Martin and Danny Amendola comprise the unit. But that shouldn't be for long, St. Louis is expected to sign a receiver this week.
The injury bug didn't just bite the Rams offense, it took a key member from the defense too.
Starting strong safety James Butler suffered a ligament injury to his left knee against Green Bay and will miss 2-4 weeks. Third-year safety Craig Dahl figures to be his replacement.
Not the best news for a defense that ranks 29th against the pass and the run in the NFL. But there hasn't only been doom and gloom associated with St. Louis' defense this season.
Their second-round draft pick, inside linebacker James Laurinaitis leads the team with 25 tackles. Other than Lauinaitis, most of the tackles are made by fellow linebackers Will Witherspoon (19) and David Vobora (15) as well as free safety O.J. Atogwe (18). Vobora will be out of action however after being suspended this week for four games by the NFL for violating the league's policy involving performance enhancing substances.
As for the Rams defensive line, the production needs to increase after only totaling three sacks in three games. Two of those sacks came from veteran defensive end Leonard Little, who brought down Packers quarterback Aaron Rodgers twice in the first quarter last week. Joining Little on the defensive line are defensive tackles Gary Gibson, Clifton Ryan and fellow end Chris Long.
In particular, St. Louis would like to get more production out of the group against the 49ers time around. After two meetings against the 49ers last year, Little was the only defensive lineman to sack quarterback Shaun Hill.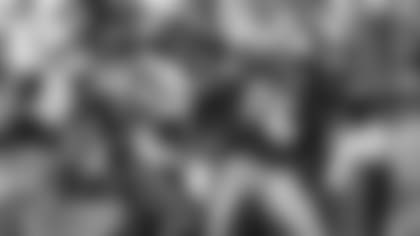 Part of getting to Hill involves solid coverage from St. Louis' secondary. On one side they are getting that with fifth-year cornerback Ron Bartell, who continues to get better on the back end. He is second on the team with 17 tackles. Joining him is third-year corner Jonathan Wade, who struggled last week against the Packers talented receiving duo of Donald Driver and Greg Jennings.
The Rams have plenty of built-in excuses to not give their best performance on Sunday. But with a first-year coach looking to build a winning program, St. Louis will bring their best effort with the intent of winning their first game for their new coach.