With Jerry Rice being inducted into the Pro Football Hall of Fame next week, 49ers.com caught up with several of his former teammates to get their reflections on the legendary wide receiver. Linebacker Keena Turner played with Rice for six seasons, and the two won two Super Bowls together. Here is what Turner had to say about Rice's induction into the Hall of Fame.**Being a first-round pick and knowing what he had accomplished in college, all eyes were on Jerry when he came to the 49ers. You could tell right away from his attitude, his approach to the game and the way he practiced that he had a lot of confidence and that he wanted to be great. He didn't do this in a cocky way; he just had a quiet confidence about him.
But it took him a little bit of time to become great. It's funny looking back at it, but I can remember those dropped balls he had early on. Everybody on the team knew it was just a matter of time though; we never lost confidence in him. I think it was absolutely a case of trying too hard. He wanted so bad to be good right away so he might have out-thought himself on the field.
I think even Jerry looks back and realizes that he came out of a small school in Mississippi Valley State and that it took him a little bit to get used to the exposure of the 49ers. It might all have been a little bit of a culture shock to him at first. He just needed to gain some experience.
And once he gained that experience he got on track there was no stopping him.
But it was more than just experience that made him the greatest receiver ever – it was his work ethic. He didn't shy away from the work and that is what got him where he is. Jerry came in with an unbelievable drive, but it became even greater once he started working out with Roger Craig. Everybody knows about those hill workouts. I think one day Jerry and Roger looked up, picked out a mountain and said, "Let's go conquer it."
They tried to get everybody on the team out there with them. I might have done that mountain one day. Just one day. That tells you the whole story. It was tough.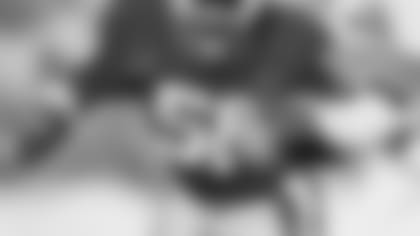 Another thing that was so great about Jerry is that he liked to laugh and he loved to have a good time. We all kidded all the time him about how everything had to perfect in the way he dressed. Out on the field, everything was perfectly in place – new pants every week, new socks, probably new gloves, everything had to be perfect. He was the same way off the field too, he was always dressed up. Even if he went to the swimming pool he had to be dressed up. Everything always had to be in place with him. His shorts had to be the right length, his hair had to be done right. In that aspect, he hasn't changed a bit.
Looking back, to be able watch greatness every day was amazing. He set such a high standard for himself and it rubbed off on all of us. We were already a Super Bowl team, when he got here, but Jerry took it to that next level. I am just grateful that I had the opportunity to line up with him and be in the same locker room and be on the same field with him every day. One day I can tell my grandkids, "I watched that guy play every day, and yes, he was the best."
When you look back and see the body of work, the accomplishments, the consistency and the career he put together, it is pretty amazing. Without much argument, he is the best receiver to ever play the game. You may get only a few other names in the discussion when you talk about the best football player to ever put on a helmet.
I'm excited and looking forward to being in Canton for his induction. It's no surprise that he made it. He is so deserving and I'm just glad that I will be there to be a part of it. I am proud that I had an opportunity to line up with him, and I am excited that he is getting this chance to be recognized for the player he was and the man that he is.