SEATTLE – Momentum can be a funny thing. One minute it's on your side, and the next thing you know it's completely gone.
For all the 49ers hard work in the opening half Sunday at Qwest Field, three trips into Seattle's red zone only yielded six points. Conversely, the Seahawks two first half red zone appearances netted two touchdowns. The momentum from those scores invigorated the home crowd and carried into the second half, enabling the Seahawks 31-6 victory.
"It was good medicine for us," head coach Mike Singletary said of the loss. "For us, we have to swallow it. It's bitter, there's no sugar coating it at all. We have to get back to work."
Much of the first half appeared to be in the 49ers favor, but the scoreboard did not reflect it.
Even after outgaining the Seahawks 158-82, and possessing the ball for 22:03 in the opening 30 minutes, the lack of offensive production in the red zone proved to be costly. The 49ers converted 1-of-7 third downs in the first half and failed to pick up a fourth-and-one at Seattle's 6-yard line. The conversion troubles carried into the second half, as the 49ers failed to pick up any third downs and finished the game 1-of-15.
However, the game started well for the 49ers and they seemed to steal some of the early momentum, literally.
On the very first play from scrimmage, Nate Clements intercepted Matt Hasslebeck's pass intended for tight end John Carlson and returned it to Seattle's 28-yard line. Right off the bat, the 49ers appeared to be in good position to take the lead.
Following the turnover, Alex Smith looked to have completed an 8-yard touchdown pass to Josh Morgan, who made a terrific leaping catch before being knocked out of bounds by Seahawks cornerback Marcus Trufant. But Pete Carroll's challenge overturned the score.
Officials ruled that Morgan's elbow landed out of bounds before his second foot landed in the end zone. Unable to find the end zone on the next two plays, Joe Nedney converted a 23-yard field goal to give the 49ers a 3-0 lead with 10:16 left in the first quarter.
It turned out to be the closet the 49ers would get to scoring a touchdown.
Smith completed seven-of-nine passes on the team's second offensive possession, but his second incompletion hurt most. Facing a fourth-and-one on Seattle's 6-yard line, Smith faked a handoff to Gore and floated a pass to Moran Norris, but the veteran fullback could not haul it in.
The missed opportunity was not lost on Singletary.
"I thought we had a chance to really take them out of their game. On the road you have to capitalize and we did not."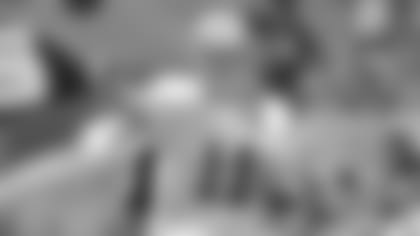 After forcing Seattle into a third straight three-and-out, the 49ers faced another fourth-and-short, this time from the Seahawks 28-yard line. The offense picked it up with an 8-yard completion to Michael Crabtree. But for the third straight possession of the first half, the 49ers were unable to score a touchdown inside Seattle's red zone. Nedney converted another 23-yard field goal to give the 49ers a 6-0 lead.
Hasselbeck found his rhythm on the Seahawks final drive of the first half, completing his deepest pass, a 35-yarder to Mike Williams who beat Clements with a double move. It set Seattle up at their 1-yard line and on the next play, Hasselbeck bootlegged to his left and outran outside linebacker Travis LaBoy for a Seahawks touchdown.
The 49ers were trailing for the first time of the game, and Seattle never looked back.
Needing five yards to pick up a first down on the 49ers next drive, Smith's over-the-middle pass went through Crabtree's hands and was picked off by Seahawks safety Jordan Babineaux, who returned it 23 yards to set Seattle's offense up with great field position.
Hasselbeck made good use of the turnover completing a 13-yard touchdown to Deon Butler, which gave Seattle a 14-6 lead with 1:27 remaining in the first half. On the day, Hasselbeck completed 18-of-23 passes for 170 yards and two touchdowns to go along with his touchdown run.
Seattle added to its lead immediately at start the third quarter when Trufant returned an interception 32 yards for a touchdown on the 49ers opening drive. Smith's pass sailed high over Crabtree, who was running a slant pattern. The ball wound up directly in Trufant's arms and he followed a brigade of teammates down the home sideline for the score.
"It hurt us," Smith said of his second interception. "We couldn't come back from it. It changed the game."
After a 49ers three-and-out, the Seahawks marched 60 yards on seven plays, scoring once again in the red zone. This time, Hasselbeck found wide receiver Deion Branch for a 3-yard touchdown over the coverage of Shawntae Spencer.
Facing a 28-6 deficit, the 49ers opted for a spread offensive attack, but could not score points despite moving into Seahawks territory twice. Frank Gore rushed for 36 yards on 16 carries, but most of that was in the first half in which his 13 rushes totaled 26 yards.
Seahawks kicker Olindo Mare tacked on a late field goal from 35 yards out to seal the win and complete the 31 unanswered points scored by the home team.
Although the 49ers weren't pleased with their opening performance, there's plenty of time for them to leave their mark.
"Everything we want is still in front of us," said Smith on a day in which he completed 26-of-45 passes for 225 yards. "We have to bounce back."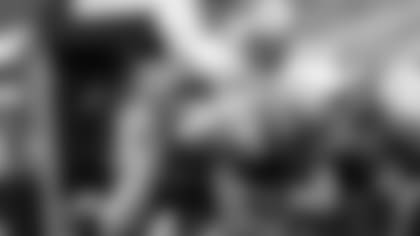 Those opinions were backed up by Joe Staley.
"We have nowhere to go but up. We're going to stay together as a team," the Pro Bowl linebacker said. "I told some of the guys already, today's going to hurt. We had high expectations to win this game. Unfortunately it didn't go the way we wanted, but it's our first game of the season. This doesn't make or break our season. We have nowhere to go but up. So let's stay optimistic and stay positive and get it done. We still have a lot of football ahead of us."