Whether it's in the offseason, preseason, or in a mid-December regular season game, urgency is at an all-time high for 49ers offensive and defensive players once the ball is in the red zone.
The section of the field is valued so highly in Jimmy Raye's offense; he has it broken down into groups. The "High Red" is from the 20-16, the "Middle Red" is from the 15-10, the "Low Red" is the 9-3, and "Goal-Line" is used for the remaining three yards of field.
The emphasis is just as obvious for Greg Manusky's unit. The 49ers defensive coordinator puts a similar importance on red zone defense, not necessarily with names, but with intent.
Both Raye and Manusky's units experienced major success in the red zone last season thanks to the value each coordinator places on the area of the field.
Raye's unit ranked fifth the NFL in red zone touchdown efficiency, scoring on 84.6 percent of their 39 red zone possessions (23 touchdowns, 10 field goals). Manusky topped Raye by two spots, with his defense ranking third last season in red zone touchdown efficiency, holding opponents to a touchdown in 40.4 percent of 47 red zone appearances.
Like Raye, Manusky recently stressed the importance of red zone efficiency at the team's recent "49ers 101" event. The only difference for Manusky is that he favors field goals as an outcome.
The 49ers value the red zone so much; they dedicated Tuesday's voluntary organized team activity to solely work in the scoring area of the field. All 7-on-7 and team periods took place from within the 30-yard line, primarily 20 and in.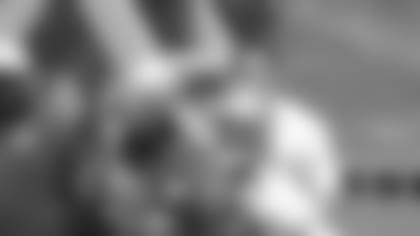 Manusky didn't have the option of holding the offense to a field goal on Tuesday however, as the 49ers offense looked its finest this offseason, completing several touchdowns in the various red zone periods. Alex Smith completed three touchdowns to tight end Vernon Davis, two to wide receiver Michael Crabtree and one to tight end Delanie Walker.
The continued red zone success was certainly a welcomed sight, considering it was already established as a threat in 2009.
"I think now people recognize it," Smith said. "I think people will. That stuff goes around. People will look at our film from last year, and people will be ready for it, so we have to add some new things and get even better with it, get more detailed, more exact."
Two of the 49ers biggest red zone weapons were the team's only offensive Pro Bowlers, running back Frank Gore scored 10 red zone touchdowns (seven rushing, three receiving) and Davis added seven of his 13 receiving touchdowns in the coveted scoring area.
With so much on the line in close quarters, Smith stressed details for the reasoning behind the team's red zone success. In year two of Raye's system, those subtle nuances should only be improved.
"When the field gets shorter down there, the timing, the spacing, is such a key," Smith pointed out. "You have to be very detailed down there in order to be good and I think we have to continue to get better at that. We can't look at it like because we were good last year, it doesn't mean we'll be good at it this year. It's a whole new season and we have to treat it like that."
Smith's handful of touchdown passes was impressive to say the least, but that doesn't mean he's satisfied with how the offense is progressing.
"It's always great to throw touchdowns; any quarterback will tell you that. But, I think it's something we're looking to build on. We have a good foundation down there in the red zone. We got started on it today, but we still have some room for improvement, that's for sure."
Smith's teammates on the defensive side of the ball like seeing the offense take strides; they just hate seeing it on their watch.
"As a defense, those ones count," safety Dashon Goldson said. "The offense has been doing a great job in the red zone area and we just have to keep competing with them."
Although defensive players are told to avoid leaving their feet in the interest of keeping each other safe, they still find other ways to get the most out of the red zone periods.
"All the reps helps us out big time," Goldson noted. "You get more reps at it and you can see a lot of different stuff depending on how the offense moves the ball. It's always good to practice situations, because you get put in those situations in a game."
Notes and QuotesRaye took his turn addressing the media after Tuesday's work out. Many questions were thrown his way regarding the offense's development, specifically Smith's. Raye said he was pleased with the offense's development as a whole and added that Smith's confidence, velocity and footwork are all better than they were at this point last season.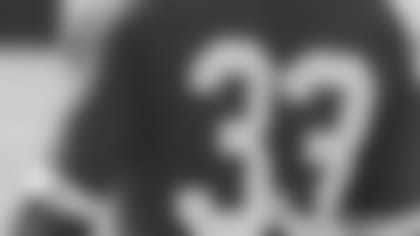 Anthony Dixon needed a pick-me up, something to get his happy-go-lucky energy back in gear. He achieved that goal on Tuesday, donning a freshly-cut Mohawk haircut, courtesy of Moran Norris' barber. "I just thought it was time to get my style back," Dixon said with a grin after practice.
With the improved attributes Raye mentioned, Smith tossed three touchdowns in the opening 7-on-7 red zone period. The first two ended up in Davis' hands, after he got past linebacker Scott McKillop and Navorro Bowman respectively. Smith concluded the period with a perfect strike to tight end Delanie Walker, who outran Bowman to the back of the end zone on a vertical route.
When the team gathered for the first 11-on-11 work of the day, Smith continued to look aggressive with the pass. He rolled right on one occasion and found Davis in stride while buying time with his feet. A few plays later, Smith found wide receiver Michael Crabtree in the back of the end zone for a score. Crabtree's cleat happened to hit cornerback Tarell Brown in the shin and kept him out of action for the rest of the day as a precautionary measure.
Smith connected on two more red zone touchdowns in the later 7-on-7 period, completing 20-yard scores to Crabtree and Davis. Smith almost found wide receiver Kyle Williams for another touchdown, but the rookie could only keep one foot in bounds after making the leaping catch.