There's no getting around it.
They knew the questions were coming as soon as Jimmy Raye's dismissal was announced on Monday. They had to have known after their 0-3 start and firing of their coordinator that the fingers would soon be pointed in their direction.
They're fine with that. It comes with the territory.
But that's not the focus of the 49ers offense this week; examining the past and digging into fresh wounds makes no sense to them. It's about moving forward with the playmakers and new coordinator in place. Now they want to take all that turmoil into a bounce-back win this Sunday in Atlanta. But it won't be easy, the Falcons have won eight straight games at the Georgia Dome.
If that streak is snapped, the 49ers offensive unit will have completely put the past behind them in time to succeed for the rest of the season. In reality, they have no other choice but to.
Despite inconsistent play, especially on the road (16 total points in two games), confidence remains high for a 49ers offense that entered the 2010 season with playoff aspirations.
Three games which netted an average of 12.7 points and three touchdowns was clearly not getting the job done. And it certainly won't do against a Mike Smith-coached Falcons team allowing 15.3 points per game and is 14-3 at home under his watch.
But adjustments have been made.
Quarterbacks coach Mike Johnson has assumed the role of offensive coordinator and after meeting with Johnson on Tuesday, the offensive group came away convinced that those changes will be positive.
"Everybody was feeling it, the atmosphere was high," tight end Delanie Walker said. "Coach Johnson came in talking about confidence and we all felt it.
"We want to play ball, the OC stuff, that's over with. We want to go to Atlanta and have a good game, play physical, play smart and put some points on the board."
Coach Mike Singletary sat in those meetings as well, and came away impressed with the energy in the room. It has him believing the changes made will best serve the 49ers moving forward.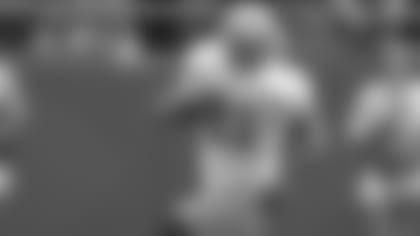 "I am convinced that being at the place that we are right now has allowed us to see some things and do some things and make some changes that will take us where we need to go," Singletary said. "I think (Johnson's) going to be a natural at what he's doing and I'm excited about that."
Whatever changes manifest for the 49ers offense, Frank Gore will approve. He's ready to carry out orders.
"I'm a football player, whatever Coach (Johnson) wants to do I'm with it. I'm going to go 110-percent. I'm a ballplayer, I can play football," said a clearly excited Gore, who's body language suggested an invigorated demeanor.
"If we've got to throw the ball, we'll throw the ball. If we've got to run the ball, we'll run the ball. As long as we get this win, I'm with it. I just want this win, really."
The Pro Bowl running back expects differentiation in personnel groupings to be the biggest change with Johnson calling plays. If those plays happen to involve more of a spread offensive attack with Gore alongside quarterback Alex Smith, so be it, he said.
The franchise's leader in 100-yard games is happy to carry the ball in any formation, shotgun included.
"I've been playing running back since I was 5 years old. As long as I get a lane, I'm ready to play."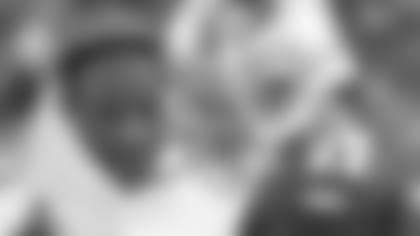 Gore's quarterback also commented positively about the changes taking place.
"In some ways its fresh – fresh outlook a little bit. Coach Johnson is going to bring his personality, his energy, his philosophy, to the table now," Smith said.
Smith said the biggest lesson he's taken from Johnson in working with him for over a year is attention to detail.
"He's a very detailed guy, especially his decision-making and the fundamentals within the pocket, very detailed. And those two things, I really think the preparation going into a game, the fundamental drill work you do during the week to prepare so that when you get out there during a game you can play and react, those kinds of things as a quarterbacks coach is definitely his biggest effect on me."
Notes and QuotesSingletary said he was first moved to go with Johnson after he requested the former quarterbacks coach to write out all the things he would do to improve the 49ers offense after the loss in Kansas City. Singletary reviewed the list, met with Johnson the following morning, and felt good about "what I saw and with the conviction that he spoke on."* *Singletary said Johnson's ideas and creativity led him to believe it would be a good move for the club.
Johnson's gameday location for calling plays has yet to be determined. Smith said he'd like it to be wherever Johnson is most comfortable. Adding, the emotional state of an NFL sideline could potentially serve as a distraction. Smith said he hadn't talked to Johnson about it. Singletary said the final decision on Johnson's location will be determined closer to game time.
After hinting that changes would be made after the loss in Kansas City, Singletary said no changes would be made to the starting lineup for Sunday.
Center Eric Heitmann returned to practice for the first time Wednesday since breaking a bone in his left leg in training camp. Cornerback Will James also returned after injuring his ankle against the Colts in the preseason opener. Both were limited in their participation.