Union Square Association Celebrates the 6th Annual Celebrity Crab Festival at Union Square – A fundraiser for the San Francisco 49ers Foundation
San Francisco 49ers team up with Local Chefs for Crab Cracking Contest  - Food, Beer and Wine Tastings - Saturday, March 1, 12:00 Noon – 3:00 p.m.
**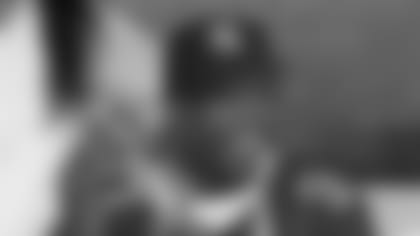 What:** The 6th Annual Celebrity Crab Festival at Union Square. Union Square may not be home to crab fishermen, but we know how to celebrate San Francisco's local seafood treasure!
Members of the San Francisco 49ers team up with local chefs to demonstrate the art and intricacies of cracking a crab. The noon-time demonstration will be followed by a timed crab cracking and cleaning contest to see who can clean the most crab.
For a minimal sampling fee, local restaurants will provide tastes of the city's beloved Dungeness and patrons can sample beer and wine at the Wine & Beer Garden.
Music from Diego's Umbrella, family entertainment including a children's booth, and raffles will be featured throughout the day.
This year, the Crab Festival will be a "zero waste" event. In partnership with Golden Gate Disposal and the San Francisco Department of the Environment all materials used at the event will be compostable and recyclable including all cups and plates used.
When: Saturday, March 1, 2008
12:00 noon to 3:00 p.m.
12:30 p.m. – Crab Cracking Competition
Where: Union Square
San Francisco, CA
Who: San Francisco 49ers
49ers Gold Rush Cheerleaders
49ers Mascot Sourdough Sam 
Who:  Union Square Chefs
Mike Koenig, Scala's Bistro
Keira Moritz, Puccini & Pinetti
Robert Helstrom, Kuleto's
Robert Petzold, Ponzu
Sharon Nahm, E & O Trading Co.
Fernando Padilla, Master Baker, Boudin Bakery
James Chan, Bistro Boudin
Thomas Rimpel, The Oak Room at the Westin St. Francis
Richard Slusarz, Grandviews Restaurant atop Grand Hyatt San Francisco
Darren Lacy, Luques Restaurant & Bar at the Chancellor Hotel
Mauro Pando, The Grand Café
Tickets: Admission is FREE. Tickets for food, beer and wine tastings are $5 each or 6 for $25. Tickets can be bought the day of the event at a designated ticket booth - cash only.
Why: Proceeds from the event will benefit the San Francisco 49ers Foundation (501c3) which supports development programs for underserved youth that keep them safe, on track and in school. A significant portion of its funding goes towards family violence prevention programs and activities that teach youth leadership and respect.
Sponsors: Golden Gate Disposal, Macy's, Guinness, The Chancellor Hotel and Kenwood Vineyards, Boudin Bakery & Bistro, The Kimpton Group, See's Candy, Sears Fine Food Stanley's Steamers, MJM Management Group, the San Francisco Department of the Environment and CBS5
Produced By: Union Square Association in partnership with the San Francisco 49ers Foundation.
For More Info: Call the Union Square Association at 415-781-7880 or visit the website at www.unionsquaresf.net.