There was plenty of celebrating in the 49ers locker room after a 27-20 win over the New York Giants on Sunday.
But really, it was just a fitting end to a weekend-long celebration of some of the greatest teams and players in San Francisco's proud history in the National Football League.
Alumni Week was capped with a big win over New York, but it started Friday night with a banquet honoring the franchise's all-time greats.
This year, the 49ers honored three special groups from the past. Those included the 30th anniversary of the 1981 49ers team which won the franchise's first Super Bowl (XVI) over the Cincinnati Bengals, the 1976 team's defensive line (known as "The Gold Rush") and finally, the 1961 team which had five Pro Bowlers and two Hall of Famers on its roster.
It was a fitting tribute to both anniversary teams and "The Gold Rush," a group that totaled 61 sacks in '76. It's a mark that still stands in the 49ers record books today as the francise's most sacks in a single season. Led by Cedrick Hardman, who leads the 49ers with 112.5 career sacks, all members of the defensive were pleased to be under the spotlight, letting Hardman to speak graciously Friday night on behalf of th group.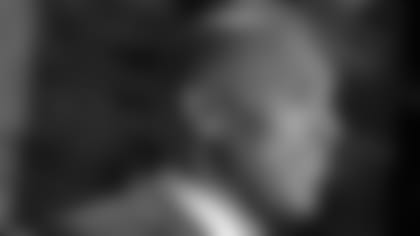 Members of the Super Bowl-winning team of '81 were well represented that evening, as were members of the original San Francisco 49ers team in 1946, including Earl Parsons and Richard Hanley. Friday's festivities were a precursor to a great 49ers Hall of Fame induction ceremony in downtown San Francisco.
The celebration continued Saturday with the unofficial "R.C. Show," as Roger Craig and R.C. Owens, two well-known 49ers contributors, were inducted into the Edward J. DeBartolo Sr. San Francisco 49ers Hall of Fame.
Both R.C.'s were presented their red Hall of Fame blazers in front of a room full of loyal supporters, friends and family members and also former teammates of the all-time greats. The celebration carried over to Sunday where both men received their Hall of Fame plaques in front of a sold-out crowd at Candlestick Park.
Saturday's event featured several well-known speakers. Former 49ers general manager John McVay opened the presentation by commending the achievements of both inductees. Then, two-time Super Bowl winning coach Geoge Seifert and Pro Football and 49ers Hall of Fame quarterback Y.A. Tittle helped present Owens. Later, 49ers CEO and President Jed York and former 49ers tight end Jamie Williams presented Craig with their own presentations.
Owens, a wide receiver from 1957-61, who made signature "Alley Oop" catches before joining the team's front office for 20-plus seasons, was extremely moved by the celebration.
"There are so many guys that are close to me, many of these guys have been a part of my life since I've been a 49er. It's just great," Owens said before admitting to having some nerves about the whole weekend. "Undoubtedly, if it's something to do with the Hall of Fame and I'm involved, I'm really excited, but nervous."
Craig was equally ecstatic.
The running back, who won three Super Bowls with the 49ers from 1981-90, was moved to see so many former teammates come to celebrate his big achievement.
One former teammate, 49ers running backs coach Tom Rathman, ducked out of team meetings to pay his respect to Craig in person.
In fact, Craig's presence is still represented in the 49ers running back meetings, through his former teammate and current San Francisco running backs coach Tom Rathman.
"Those are the same things I try to teach and emphasize with the 49ers players I work with today," Rathman said of Craig's physical running style and knack for taking care of his body throughout the year. "Roger has a sound in our room, just by the way he held himself as a professional athlete. I try to get these guys just like he was at his prime."
Craig, a former teammate of Rathman's at Nebraska, too, always looked out for his fullback. The two spent hours studying together and it paid off on Sundays.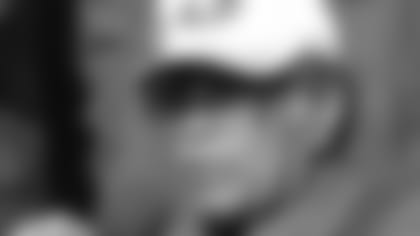 "We communicated well and I think that's what he's conveying to guys like Frank Gore and Kendall Hunter," Craig added. "It's all about communication when you step out on the field."
But Craig wasn't just eager to share the celebration with teammates like Rathman, he was also pleased to have Owens on the Hall of Fame bill beside him.
"He was an ambassador for how a player should act professionally," Craig said of Owens, a former director of alumni relations. "We looked up to him. I'm happy and honored to be enshrined with him."
Both players' accomplishments will be celebrated regularly now that they're members of the 49ers Hall of Fame. Both will have their plaques on display at the 49ers museum inside Candlestick Park and banners inside the stadium as part of the team's ring of honor.
It's a fitting tribute to two men, who always put on a show for the 49ers Faithful.