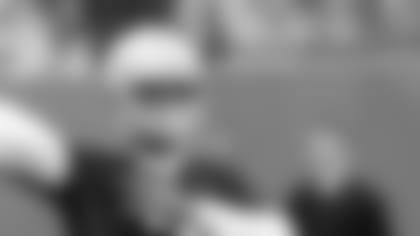 Quarterback Nate Davis was drafted by the 49ers in the fifth-round of the 2009 NFL Draft after having a very successful collegiate career at Ball State. TV 49 caught up with him during the recent rookie minicamp. Here's the Q&A from that interview.**
Q: Nate, how did the two-day minicamp go for you?
A: It went well. You have to be in shape and you have to be able to learn to playbook.
Q: What was the main thing you tried to focus on during minicamp?A: Just learn the playbook – that was the main thing coming in. That was my biggest worry, just learning the playbook.
Q: They threw a little bit of a surprise at you with the circuit training, how did that go?A: It was a surprise, but you got to fight through it.
Q: I know you don't throw the ball with the laces, but how old were you when you started that? Is that something you've always done?A: Yeah it's what I've always done. With the kind of offense we ran in high school and in middle school, it was something that I did.
Q: How does that help you?A: It helps me with the quick throws. You catch it (out of the shotgun) and throw it, take a snap and throw it – that's where it helps me.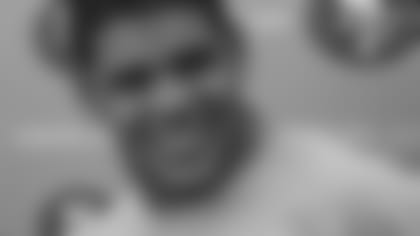 Q: Looking back on your career at Ball State, what was your favorite game or memory that stands out to you?**
A: We played Western Michigan the twelfth game of the season and we went undefeated.
Q: Who was the toughest opposing defender you had to go up against while you were there?
A: I'd probably say LaMarr Woodley (of) Michigan.
Q: Did you have any nicknames growing up, or what else do you go by?
A: The only nickname that I got is Nate.
Q: Which NFL player did you admire when you were growing up?
A: Donovan McNabb.
Q: If you weren't playing football, what would you enjoy doing?
A: Playing basketball.
Q: How about not sports-related?A: Working with little kids, coaching.
Q: I don't know how much you know about California, but now that you'll be out here, is there one thing that you want to do or see?
A: I just want to see the whole state – that's all. I just like to travel.