The 49ers tried out J.T. O'Sullivan, Alex Smith and Shaun Hill in Friday night's first preseason game, but none of the quarterbacks involved in the three-man race for the starting job could lead the offensive unit to the end zone in an 18-6 defeat by the Raiders.
Smith was the only one of the three without an interception, leading to the highest QB Rating of 72.0. The fourth-year player completed 5 of 9 passes for 51 yards and led his unit to a field goal.
O'Sullivan started the game and gunned some crisp passes, including three strikes of 11, 22 and 20 yards to the rookie Josh Morgan. Morgan made his first start as Bryant Johnson sat out with a hamstring and finished as the leading receiver with 4 catches for 68 yards.
"That's the best way to learn, is reps," said Morgan. "That's the best teacher right there. You make mistakes but you learn on the run. It was very valuable." 
Head coach Mike Nolan said he liked O'Sullivan's competitiveness, but the journeyman quarterback also forced things, including a desperate lateral pass to DeShaun Foster when he found himself surrounded by a sea of black and silver. Foster caught that one, for a loss of four, but O'Sullivan wasn't as fortunate on two other plays that led to turnovers.
"I just feel disgusted about the turnovers - I guess would be the way I feel about how I played," said O'Sullivan. "Other than those two plays, I don't really remember anything else."
O'Sullivan was picked on a deep ball try back to Foster on his next series and then coughed up the ball at the end of a quarterback scramble on his final drive of the night, which came at the start of the second quarter.
"Just trying to do too much and not making a good decision, that's what it comes down to," said O'Sullivan of the interception. "That's just 100 percent not acceptable."
Sullivan finished 5 of 8 for 71 yards, with one interception, one fumble and a 51.6 QB Rating.
Hill enjoyed the most passing opportunities, but also finished with the worst overall rating at 40.2. He completed 10 of 20 passes for 83 yards, and was intercepted on an underthrown deep ball.
"Looking at it and looking back on it I think I could have flipped my hips real quick, spun my feet around, got my feet underneath me and made the throw," said Hill. "I probably would have taken a hit but I would have been more accurate. Instead I kind of tried to throw it on the run to the left and left it short." 
All in all, the 49ers offense committed four turnovers and managed only six points.
Nolan reserved judgment and comparison of his three quarterbacks until after he reviews the film on Saturday.
"I would love to see more points on the board because that's the biggest measurement of all," said Nolan. "We came away with just a couple of field goals so there's nothing to speak of in that respect."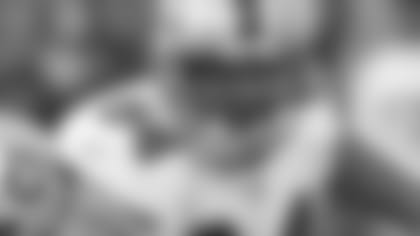 The 49ers first-team defense played little, and likewise gave up little. The unit lined up for the first snap in a 4-3 with Ray McDonald cracking the starting lineup versus an extra linebacker. Oakland's JaMarcus Russell fired one deep but cornerback Walt Harris was there to break up the play, which didn't count unfortunately due to an off-sides penalty by McDonald.
The second-year player atoned for his mistake with a sack to end the Raiders' first series on their side of the field. Newcomer Justin Smith looked to have first knocked Russell off balance with McDonald wiping him up for the loss.
Harris broke up another long ball to Javon Walker to help limit Oakland to only 13 passing yards in the first quarter, but the run defense is an area Nolan would like to see tightened up. Although most of his starters cleared out during the Raiders' second series, Oakland racked up 49 rushing yards in the first quarter, and 248 by night's end.
"Our seconds and thirds – we had some faults on the run defensively, "said Nolan.
Following the O'Sullivan fumble, the mostly second-team defense was able to prevent Oakland from finding the end zone on a 4th and 2 from the 11-yardline with safety Dashon Goldson and linebacker Tully Banta-Cain wrapping up Michael Bush after a 1-yard gain to give the offense the ball back on downs.
Unfortunately after a three and out by Smith and company, Andy Lee's punt was returned 53 yards by Johnnie Lee Higgins for the first score of the game and an Oakland 7-0 lead.
"We have to get better on special teams," said safety Dashon Goldson. "We had a breakdown when Higgins ran it back on us. Everyone was out there trying to make things happen and make a tackle, but we have to slow it down and have guys do their job."
On the following series, Smith pieced together a 10-play, 53-yard drive, mostly relying on a pair of passes to Arnaz Battle for 23 and 10-yards apiece plus a personal foul penalty. The offense penetrated to the 5-yardline before settling for a 22-yard field goal by Joe Nedney to trail 7-3 at the half.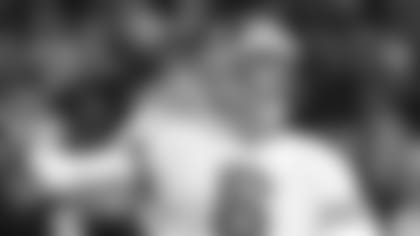 Andrew Walter opened the half for Oakland and marched his team 75 yards in 13 plays finished off by a 5-yard touchdown run by Bush. A delay of game on the extra point attempt against San Francisco led to the Raiders trying for a two-point conversion, which they got on a Walter throw to Chaz Schilens for a 15-3 Oakland advantage.
Oakland's final score arrived with their first series of the final quarter. On 2nd and 10, Louis Rankin rumbled for 72 yards before cornerback Marcus Hudson chased him down to prevent a touchdown. Still, the explosive play set up a 23-yard chip shot by kicker Aaron Elling.
"I was just trying to take points off the board," said Hudson. "As the defense, that's what we do anyway we can. It's better than them getting seven, they got three. We took points off the board because we didn't quit."
Tight end Delanie Walker flashed his speed with a 40-yard kickoff return after the score, priming Hill for a 10-play, 37 yard fourth-quarter drive. Kicker Ricky Schmitt completed the drive with a 38-yard field goal to close out the scoring efforts in the 18-6 Battle of the Bay loss.