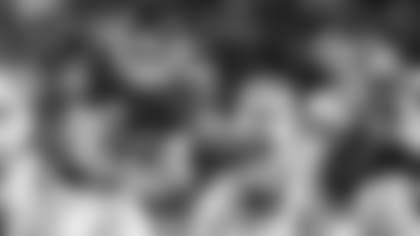 Oklahoma quarterback Sam Bradford was one of the top performers at his position during his college career. Get to know more about him by reading his comments to the media at the 2010 NFL Scouting Combine.**
Q: How did two days worth of medical tests come out?A: Well, obviously there are a lot of questions about my shoulder. I think it checked out really well yesterday when I went through the team physicals. No one found anything they weren't expecting to find. I'm in a great rehab program right now; my throwing sessions are really starting to pick up in intensity. My last throwing session consisted of over 100 throws. My arm feels great after I throw; it hasn't started to get sore yet. I'm really happy with where it's at.
Q: What was the procedure done on your shoulder?A: It was a reconstruction of the AC joint. They just went in and pretty much with like a nylon braid and put the clavicle back in place and re-secured the joint.
Q: Did you second-guess yourself for trying to come back after it was initially injured?A: No, I don't second-guess that decision at all. I think if I wouldn't have tried to come back, there's no way I could have lived with that decision. Everyone I talked to at the time said that I could come back and play. No one thought I needed surgery after the first injury. So I don't think I made the wrong decision at all with that.
Q: How important is it for you to do everything at your pro day?A: Extremely important. Obviously it'll be the first time that I've thrown in front of pro scouts since they've seen me play versus Texas when I got injured. So I think everyone's really anxious to see my arm and how it looks after surgery.
Q: What was the actual injury and did you really need the surgery?A: It was a grade-three separation and from what I've heard from doctors, after the second time, for my long-term health, if I wanted to continue playing football and get stronger in the weight room, I needed to have the surgery.
Q: How important would it be for you to be the No. 1 pick?A: I think everybody dreams about being No. 1. Through this process, I'm preparing myself. I'm going to show those teams everything I have. But at the end of the day, it's up to them. So I'm really not worried about what I can't control.
Q: Do you feel like you're the best quarterback in the draft?A: To be honest, I haven't seen all the other quarterbacks play. I'm not going to compare myself to them. I know that I am a good player. I have confidence in my ability, and I feel like that when teams see me throw on [March] 25th, they'll really see what they're getting.
**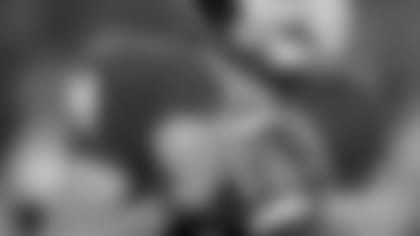 Q: How much weight have you added since the last time you played?**A: Since the last time I played, I've probably put on about 12 pounds.
Q: A lot of teams talk intangibles; what do you bring to the table as far as leadership?A: I think I am a great leader. I think if you ask any of my teammates here that played with me at Oklahoma, they'll tell you that I was one of the leaders on our team. I can be vocal. I think a lot of people questioned that. They don't see our practices. They don't see what I do in the locker room. I am vocal. I'll get after guys when I need to. I also like to lead by example. That's something I believe in. If you don't practice what you preach, then no one's going to follow you. I believe I have all the different leadership styles that you need to be a good leader.
Q: When these teams ask you what your assets are as quarterback, what do you tell them?A: I think I'm extremely accurate. I think you have to be accurate to be successful as a quarterback. You can be smart and make all the right reads, but if you can't deliver the football, you're not going to be successful. I think I have great feet. I make a lot of athletic throws. I throw on the run really well. I have a great presence in the pocket. I'm able to sit in there and deliver the ball under pressure while taking a hit. And I'm a competitor. I love to compete. I love to win. I've loved to win since I was little, and that's not going to change.
Q: Did you reach out to Alex Smith for advice?A: Yeah, I actually talked to him before I had the surgery. I know that he had the same procedure by Dr. Andrews. From what I understand, it was pretty successful. He just told me what to expect from the rehab standpoint, kind of what he went through when he went through the whole process, trying to decide if he should have surgery or not.
Q: Although you got hurt, what did you gain most by returning to school?A: Mentally, I think I made leaps and bounds. Just another year in school, it was another year to mature both on and off the field. I think when I got hurt, when you step away from the game and you're not playing, it really allows you to look at the offense from a different perspective. I think I was able to do that. Sometimes when you're on the field, the coach just calls a play and you just run it, and then afterwards you look back and you're like, 'Well, why'd we run that?' But when you're on the sideline and you see the play come in and see the call come in, you're really able to slow things down; you understand why we're calling that into certain defensive looks. So I think mentally, I gained a lot from this year.