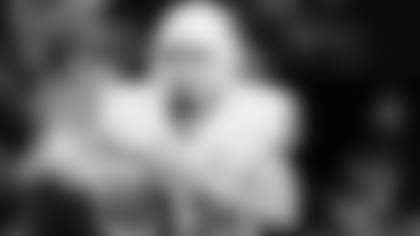 Texas quarterback Colt McCoy was one of the top performers at his position during his college career. Get to know more about him by reading his comments to the media at the 2010 NFL Scouting Combine.**
Q: What is the status of the shoulder injury that you sustained in the BCS Championship game?
A: My shoulder is doing great. I'm way ahead of schedule. It's unfortunate I'm not going to throw here, I'm bummed out, I would love to get out there and compete. I'd love to get out there and throw. But I sat down with Dr. (James) Andrews and the physical therapist and it was in my best interests to just wait to my pro day to throw. Not that I can't get out there and throw, but we don't want to do anything that's going to set it back. But it's healing up great, I'm throwing every day. I'm on a strict routine, but I'm confident that everything is going well and I'll be 100 percent ready.
Q: What was the exact injury?
A: I just had a nerve injury in my deltoid. It's not even actually my shoulder. (It's) Hard to describe, hard to explain. Only thing I can say is, there was no pain, there was never pain involved in the whole injury, the whole situation. It was just completely dead. My arm was dead, my fingers were dead. I couldn't grip anything, really couldn't throw anything at all to raise up my arm. During the game was tough. Couple days later, regained all my feeling in my fingers and in my arm. Just been battling the weakness part of it ever since.
Q: Was that the hardest hit you've taken?
A: I've taken a lot of hits in my career in the last four years, I've been hit a lot harder than that. It seemed (Marcel Dareus) just caught me the right way and I was very disappointed. You have take a positive out of every situation and there's nothing structurally wrong with my shoulder. It's going to be completely healed up, completely fine. It's not something that's more likely to happen now than any other injury. Everything's fine
Q: What lesson will you take from that BCS Championship game?A: That'll stick with me for a long time. The memory of not being able to compete, not being able to play. Not being able to lead your team in the national championship. You've got to find a positive. Move on from it. Continue to fight. For me, it made me step back and realize, "Hey, how hard are you working? Do you want to play this game anymore?" That's fueled me. I can't wait to get back on the field. I'm working my tail off to get my shoulder back. And that's a positive I took for that. My best football is ahead of me and I'm going to work for that.
Q: Are you okay with people comparing you to Drew Brees?
A: That's great. Drew's a tremendous quarterback, one of the best in the league. If my name's mentioned in the same sentence as his, that's an honor to me.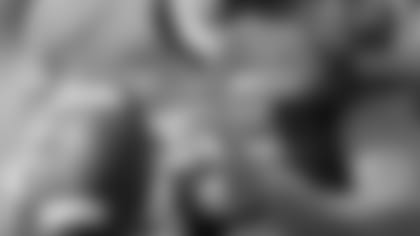 Q: Why do you think that comparison is made?**
A: Well, I think they compare us because we're not the typical 6-4 guys standing back there at quarterback. But I work very hard, I'm determined. I have a lot of intangibles that I can't measure.
Q: Have you been speaking with Vince Young during the draft process?
A: I've talked to Vince a lot. He's always there for support, always there for any questions I have through this whole process. He's awesome. He had a tremendous year this year, once he came in. I was definitely pulling for him. The next year, it's crazy to think we might be playing against each other.
Q: Why aren't you in the conversation for being the first quarterback selected?A: I've set huge expectations for myself. I definitely see myself up there. For me, I'm not worried about what people say and about what people think about me. I did my absolute best in college. I played for four years. I started 53 games in a row. So I don't know what more anybody can ask from me. My height's a knock. It is. 6-1 and a 1/4. This is what God gave me. I'm going to use it the best I can.
Q: How do you view leadership?
A: Leadership is a tough word. It's hard to talk about. A lot of guys can say things about it, but can't back it up. I was fortunate enough that God gave me the ability and opportunity to play for four years at the University of Texas which was a dream for me. I learned a lot of lessons on leadership through those four years. My freshman year, I stood in the huddle with five guys who had just won the national championship and just played with Vince Young. You can imagine what that's like in spring ball trying to call a play in front of them. And they're like, "I'm not listening to you, dude. You're a freshman." Overcoming that and where I am today, a lot of leadership lessons learned and a lot of lessons that will carry on into the NFL.'
Q: What is a team getting in you?A: I'm a hard worker. I'm the first one to get there the last one to leave, you can ask my teammates, my coaches. I'm committed to winning, finding a way to win, whatever it takes. One of my greatest strengths is, when it's uncomfortable in the pocket, when you have to make a play and sling the ball, throw it around, when you're just in shorts and t-shirts and look pretty. When it's uncomfortable, when we have to make a play, I feel like that's one of my greatest strengths.
Q: Is there any hindrance from playing primarily in the shotgun formation?A: If you go back and look at my freshman and sophomore years, we were about 30 percent under center so it's not foreign to me at all. I realize that's something I really need to work on because the last two years we didn't spend that much time underneath center. We probably were three, four, five times a game underneath. We ran some play-action out of it, but that's about it. We played to our personnel, we played with what we had and we won a lot of games. But playing underneath the center is not foreign to me. The good thing with my shoulder after the game for about three weeks I wasn't able to throw, so I committed myself to working on my feet, working on my drops, my play-action drops. My feet are going to be perfectly fine.