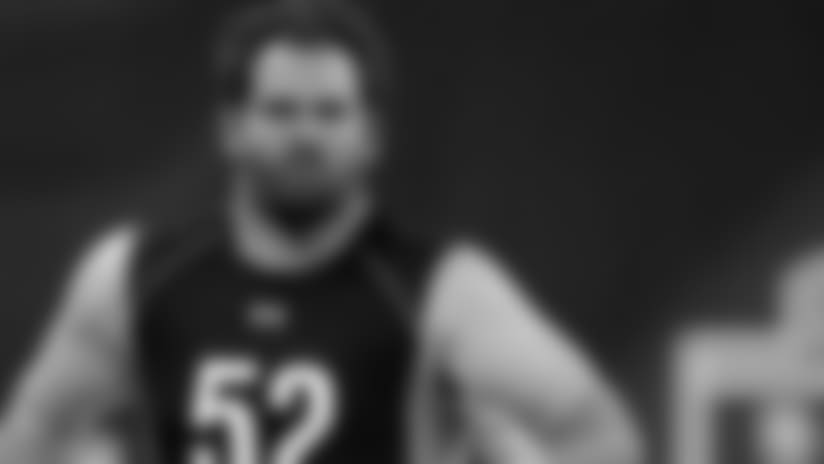 University of Oregon center Max Unger is amongst the best players at his position. Read what he had to say to the media at the NFL Combine.**
Q: What has your preparation been like heading into the draft?
A: It's kind of nice. There's some light at the end of the tunnel. I guess it's just kind of hard right now making the transition between college and realizing you're a pro right now. It's just one of those things where it's a completely different mindset as far as the change. It's something that you have to get used to. You do stuff like this, and you realize how you have to conduct yourself to be a professional.
Q: What do you do well as a player and what are some things that you need to work on?
A: I was playing guard a little bit down at the Senior Bowl. I've never done that before, so I probably would have to say that's probably the biggest thing I need to work on right now, being able to play that a little better. It's one of those things where the more versatile you can be, the better it will work out for you. So it was good to realize that was something I needed to work on.
Q: Do you see yourself as a center at the next level?
A: Yeah, center or guard. It doesn't really matter.
Q: How long does it take to make that transition into being able to make the calls as a center in the NFL?
A: We ran the spread up at Oregon, and it's night and day, completely different than a pro-style offense. I guess I learned that a couple weeks ago down in Mobile (at the Senior Bowl). But it takes awhile, no question about it. Especially coming from an offense where we had shotgun snaps almost exclusively, then you go to a system where it's almost exclusively under center. You'd be surprised how much different that is. It takes time just like anything else.
Q: Are you worried about that transition?
A: Not really. I kind of realize what it's all about. It's just practice. I mean it's a different mindset I guess. And once you get the steps down, and get a little more rehearsed (in) situations, they're a lot different.
Q: There's been a lot of talk about this being a great tackle class. It seems like this is a pretty darn good center class as well. Is there competition among the centers here?
A: Yeah, absolutely. Everybody is trying to get drafted as high as possible. Me, Alex (Alex Mack from California), Eric Wood (Louisville), AQ. (A.Q. Shipley from Penn State). There's a bunch of guys who are pretty close in their ability.
Q: Who are some guys you like to study and watch?
A: There's quite a few. (Shaun) O'Hara with the Giants. Andre Gurode for the Cowboys. (Jeff) Faine down in Tampa Bay. (Olin) Kreutz up in Chicago. (Jeff) Saturday here (in Indianapolis).
Nick Hardwick down in San Diego. Quite a few guys.
Q: How do you feel about anchoring down against the big defensive linemen you're going to see in the league?
A: You're going to have to do it, or else you're not going to stick around for very long. It's just one of those things where you either have to deal with it, or figure it out.
Q: What do you thing you'll bring to the team that drafts you?
A: A guy who can play pretty much anywhere on the inside, and a guy who shows up to work every day. It kind of sounds pretty cliché, but it's one of those things where you always here about rookies hitting the wall at some point, and you're going to have to be able to deal with stuff like that. And I believe I can do that.
Q: How much pride do you take in starting 51 games?
A: Aside from graduating from school that would probably be my next accomplishment that I would be most proud of. It's pretty rare that I would get to do that. But at my school we had myself and another one of my teammates, Patrick Chung do that from the same class. So it's something that's pretty special.
---
---