49ers Pro Bowl punter Andy Lee checks in from Hawaii in this Pro Bowl postcard. Check it out...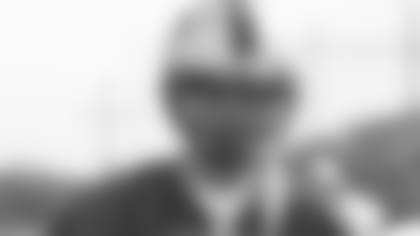 My wife and I actually flew in last Wednesday and went to Maui for a few days before heading over to Oahu on Sunday. My parents met us here, along with two of my three brothers. The other one stayed at home because he's afraid to fly, which is his fault.
The hotel where all of the players is staying at is wonderful. It's got a great pool area, a little lagoon and the rooms are nice and big. We also get to see the sunset from our room every night which my wife really likes.
The best part for me is just getting to meet all of these guys. I'm really kind of in awe to some degree because this is my first Pro Bowl. It's cool to talk to everyone and hear about their experiences. My wife on the other hand was pretty excited to meet Jessica Simpson last night.
Coach McCarthy was obviously with us in San Francisco, but he was the offensive coordinator so I didn't really know him all that well. He's been great though, and is a very laid back coach. All the Packers guys like him. He's a player's coach and he won't do anything too excessive this week in terms of practice. He wants us to enjoy the honor and win the game, but he wants us really to have a good time and enjoy playing with the other all-stars here.
So, our first practice was very short and very easy. I kicked a few balls and it went pretty well. It's pretty windy out here, but I'm used to that from San Francisco.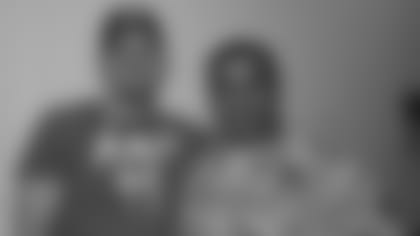 I thought it would be weird catching the ball from a different long snapper other than Brian Jennings, but it went pretty well. As for holding, I had to switch back to a right footer, but it came naturally. It didn't feel like I had ever lost anything after holding for Joe Nedney, who is a left footed kicker the last few years.
I'm glad to have another teammate out here in Patrick Willis. He's a beast. He's just ridiculous out there. You look at him, and he's not really that big but he hits harder than anybody I've ever seen.
This afternoon, my wife and I joined Chargers guard Kris Dielman, Cowboys safety Roy Williams, and Titans kicker Rob Bironas for a visit to Fort Schofield. We took part in some of their simulation training and it was wild. I have an even greater admiration for what those guys do over there in Iraq and it was an honor to meet them. Actually this morning at breakfast, I found out from my dad that my grandpa was actually stationed here a long time ago. So, that was cool to see where my grandpa used to live and it was a just good to kind of go do something to thank these guys for serving our country. We fight to win a game, but they fight to keep our freedom and that's pretty awesome.