 Gary Plummer played 12 NFL seasons, including four years with the San Francisco 49ers. The former linebacker was a member of the 49ers Super Bowl XXIX championship team, and has been the team's radio color analyst since 1998. 49ers.com will catch up with Plummer every week this season to find out what he believes will be the keys to every upcoming game. Enjoy his second "Points of the Game" column of the 2010 season which breaks down the keys to the 49ers second preseason game against the Minnesota Vikings.Key to 49ers Offense vs. Vikings Defense**
First and foremost, it's pass protection. The offensive line struggled at times early on against the Colts last week, and it doesn't get any easier with the Vikings. You have Pro Bowl defensive end Jared Allen, two Pro Bowl defensive tackles in Kevin and Pat Williams, and Ray Edwards along their front line – that's a talented front four.
The pass protection is always going to be critical for a quarterback to have success, so the 49ers offensive line has to continue building cohesion this week. People are going to look back at Alex Smith's 3-for-9 outing last game, but you can't point the finger just at him because it's a team game. The offensive line didn't always give him the time he needed.
However, one offensive lineman who stood out in my eyes was rookie left guard Mike Iupati. I'm excited to watch and see if he can do it for a second week in a row, but this will be a bigger test for him going against two Pro Bowl defensive tackles. He is going to have his hands full.
Key to 49ers Defense vs. Vikings Offense
I know most of the hype about Minnesota's offense is on Brett Favre, and I understand that. He's back again and I can't believe it. But from looking at tapes of him, it looks like he has stayed in great shape. I guess with Brett Favre nothing should surprise you.
What you have to know is that the Vikings want to establish a running game, and the 49ers ability to stop Minnesota's ground game is the key to me. Adrian Peterson didn't play in their first preseason game against the Rams, but I wonder if he'll play with Favre so they can get some snaps together. Plus, Peterson couldn't get it going against the 49ers last year, but then again, Adrian Peterson is Adrian Peterson. In my eyes, it will be important early on to stop Peterson, or rookie backup Toby Gerhart, a player fans in the Bay Area know all about from his days at Stanford.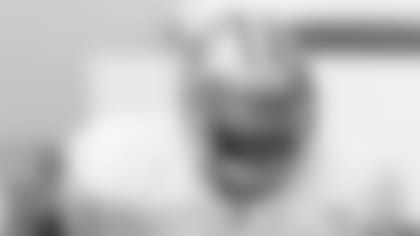 There's a lot of attention given to the 49ers offense, especially as of late with the signing of Brian Westbrook, but I think it will be fun to see again where the 49ers are at defensively. Hopefully this week we will get to see linebacker Joe Staley. I'm sure if it was up to him he would definitely play, but I understand why the coaches are holding him out. When he is in there though, he's a fun guy to watch because he changes the speed of the game.
I'm sure most of the starters who are playing will play a little longer this week than they did last week. It will be good for them to work on their reads and their techniques. They will start widening their field of vision too, which is really important. At the beginning of every training camp you're like a horse at the Kentucky Derby who has blinders on. But with every passing day and every preseason game, those blinders widen out so you start to be more aware of everything happening on the field.
Key to 49ers Special Teams
It was so fun to watch rookie wide receiver Kyle Williams last week. People talk about running backs, how at the age of 30 they decline rapidly. But probably the position in football that declines the fastest is a punt and kickoff returner. That's because you have to be fearless. You just take the ball and run 100 miles per hour, full-speed ahead, and whatever happens happens. That's the way Williams returned that ball. It's so important because even something like a 12-yard return instead of a seven-yard return is huge. It changes the complexion of things.
Unfortunately Williams is down with a sprained big toe, but that opens the door for somebody else. Who is going to be that guy? Now whoever is back there, they saw what Williams did, and now the question is, can they return the ball like he did?
Last week I mentioned that I wanted to see which backups went out there and threw their bodies around on special teams, willing to make plays. Three guys who stood out to me were safety Taylor Mays and linebackers Diyral Briggs and NaVorro Bowman. They embodied what I was talking about last week, those young guys who earn their keep on special teams before they become impact players. All these young guys have to get their heads and their hearts into special teams, because that's how a lot of the guys will make this team.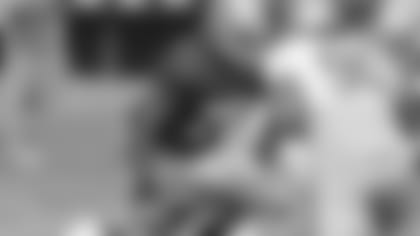 I really want to watch tackle Anthony Davis. I said the offensive line would be the key to the 49ers offense, but I want to watch Davis specifically. I want to see how he performs the second time around and how he's transitioning as a right tackle. He had a tough challenge going against a Pro Bowl defensive end like Jerome Mathis, but that's understandable.
When you go against the same guys every day in training camp – and he's obviously done a good job in camp to be named the starter – but when you face the same guys with the same techniques you can get lulled into a false sense of security. You know exactly how to react to their moves, and last week there were moves he hadn't seen before.
I thought he recovered well, and did even better against second-team guys. Let's see how he handles going against the best pass-rusher in the NFL in Jared Allen, and Ray Edwards is a load too. I think this week will be good for a young player like Davis.
Coaching Point of the Game
Coach Singletary came out earlier this week and said he wanted to get some of the younger guys more playing time, and I think that's smart. It's important in the NFL to not just be good in your first unit, but you have to have quality depth.
That's going to make the difference in long-term success and failure. There are a lot of clubs that don't develop the backup guys, and that's short-sighted. Coach Singletary knows what he's doing, he played in this league for 12 years and he knows injuries are going to happen. He knows he's not going to go through a season without one starter getting hurt. So the more experience you get for those backup guys the better.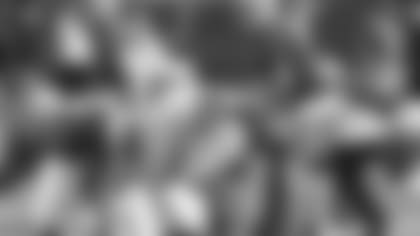 This 49ers squad isn't going to be a playoff team simply based on the names on both sides of the ball. They'll need to play at an even higher level of defense and establish an offense that's going to be able to put points on the board, and that's what I'm looking for this week. I want to see the first-team defense dominate as well as see the first-team offense score. There were plenty of plays to be made last week that were just a bit off. These guys have been out here working on this for a long time now, and they need to show up in the games. Either you make plays or you don't, and it's a perfect time for the 49ers first-team units to make some.
The pieces are in place, now these guys just need to execute. We're hearing a lot about how the NFC West is the 49ers to win, but this team can't expect it to be handed to them. You don't just take something like that. You earn it by making plays.
To hear more from Plummer, tune in to the 49ers pregame radio coverage on 107.7 KSAN/FM "The Bone" starting at 2:00 p.m. with kick-off beginning at 5:00 p.m.