 Gary Plummer played 12 NFL seasons, including four years with the San Francisco 49ers. The former linebacker was also a member of the 49ers Super Bowl XXIX championship team, and has been the team's radio color analyst since 1998. 49ers.com will catch up with Plummer every week this season to find out what he believes will be the keys to the 49ers upcoming game. Enjoy his most recent "Points of the Game" column in which breaks down the keys to the 49ers Week 14 matchup against the Seattle Seahawks.** 49ers Offense vs. Seahawks DefenseAlex Smith is obviously a very smart guy and he's very observant. He's seen what the deep ball has done to this offense with Troy Smith under center. My prediction is that he's going to take a lot more shots downfield than he's done in the past. To me, that's fantastic. It does a lot of things. One, it loosens up the secondary and that means you'll see a lot less eight-man fronts like what was done against Troy.
What the 49ers need right now are sustained drives. They don't always have to result in points, but keeping your defense fresh is important as well. I think Alex can bring those longer drives to the 49ers offense.
I think it's important to know that offensive coordinator Mike Johnson and Alex Smith have been working with each other for close to two years. There's a relationship that develops over that time and I think there's good synergy between those two. It seems like they're on the same page already. Johnson knows what Smith does well, but having seen what Troy did downfield and how it was affecting defenses, I think they'll continue to implement deep balls in the game plan.
49ers Defense vs. Seahawks Offense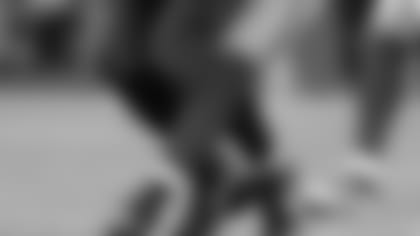 As a defense, you always have to take away the run. Always. It's no different this week against Marshawn Lynch and the Seahawks rushing attack. If the run is there for Seattle, it'll make things so much easier for Matt Hasselbeck in the passing game.
With injuries to two key wideouts Mike Williams (ankle) Ben Obomanu (hand), stopping the run becomes even more critical. If Williams can get healthy, I think he'll be a lock for Comeback Player of the Year. He affects everything in their offense. Pete Carroll, who coached him in college, has to be enamored with his big body. Williams is 6-foot-5, 235 pounds and he's a big target. Hasselbeck is one of the best quarterbacks at the back-shoulder throws, and with Williams' size, he's the perfect target to try those types of throws. By virtue of his big body, it makes it an easy completion. It changes everything if he's not in their offense.
Key to 49ers Special TeamsAndy Lee goes unnoticed, but not by those who know good NFL punting. It's an area where the 49ers have dominated this year because of Lee, and that affects field position. Also, the 49ers have had some great coverage guys; Lee's success isn't gained all by himself – guys like C.J. Spillman and Delanie Walker have really stepped up.
In order to really make Lee shine this week, those coverage guys will have to play well against Seattle's return specialist Leon Washington. He leads the NFL with 20.9 yards per punt return and averages more than 27 yards per kick return with two touchdowns. If the 49ers can't contain him, Lee's stats will be somewhat diminished.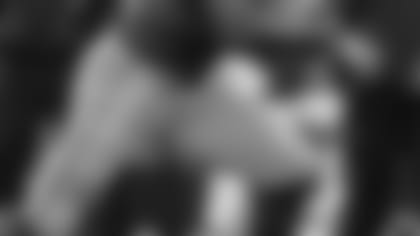 The offensive line has a lot to prove against the Seahawks. Sure, they were the key to the offense in my last column, but their matchup against Seattle's front-four is bigger than most matchups. I want to see how defensive end Chris Clemons matches up against right tackle Anthony Davis, who has performed well over the past two weeks. Clemons has stepped up in recent weeks as well. It should an entertaining matchup to see those two compete. Plus, Clemons likes to get off the ball quickly, so I'd anticipate Alex Smith using a lot of hard counts to try and get Clemons to jump. Smith is good at using the hard count too, which is a good advantage with him under center.
Seattle will get a big boost with the return of Colin Cole to the defensive line. They ranked sixth-best in the NFL against the run after Week 6, and at about the time Cole went down with an injury; they now rank 21st. His return to the lineup could make a huge difference for the Seahawks. His matchup against David Baas the rest of the 49ers interior linemen is one to watch for sure.
Coaching Point of the GameOne of the great things about professional football is finding optimism throughout the season. It's the reason a lot of guys have made it to the NFL level. They've all faced adversity at one point or another, and all of them got past it to make it to the professional ranks.
Guys have to overcome various professional adversities as well. Not getting drafted, being benched, all those instances can test your passion for the game. When you see the 49ers still have an opportunity to make the playoffs, it lifts everyone's spirits. As long as the 49ers can continue to win, the 0-5 start, the current 4-8 record, it all doesn't matter as much.
It's easier to go out and play with a chance at the playoffs versus already being eliminated from postseason play. The coaches don't have to say much about it, the 49ers know what needs to be done to realize the goals set at the start of the season.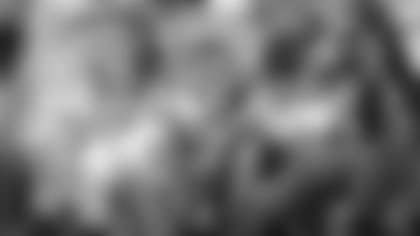 Looking back at what happened in the 49ers-Seahawks first game, Seattle is a team that has come back from huge deficits in three games this year. So the 49ers need to finish in the red zone and continue to play for all 60 minutes.
Pete Carroll will go into halftime down 17-0 and tell his guys, "We got them right where we want them." He'll get them to believe that. They scored four touchdowns in 10 minutes in the previous meetings and it might not have been such a detriment had the 49ers capitalized on their red zone possessions early in the game.
The 49ers have to play all 60 minutes to win on Sunday. There's nothing else that matters more than that.
To hear more from Plummer, tune in to the 49ers pregame radio coverage on 107.7 KSAN/FM "The Bone" starting at 10:00 a.m. with kick-off beginning at 1:15 p.m/