 Gary Plummer played 12 NFL seasons, including four years with the San Francisco 49ers. The former linebacker was also a member of the 49ers Super Bowl XXIX championship team, and has been the team's radio color analyst since 1998. 49ers.com will catch up with Plummer every week this season to find out what he believes will be the keys to the 49ers upcoming game. Enjoy his sixth "Points of the Game" column of the 2010 season which breaks down the keys to the 49ers regular season home opener against the New Orleans Saints.
It's quite simple this week, the 49ers offense needs to make more plays. It sounds simple, but that's exactly what they need to do. Dominating a team like the 49ers did to the Seahawks last week in the first half, it all comes down to making plays. Obviously there were a bunch of plays made until getting into the red zone. The 49ers need to finish those drives out with touchdowns this time around.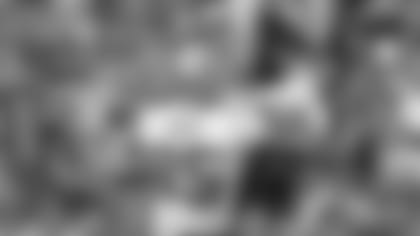 **I don't think you can point the finger at any particular player for last week's offensive struggles. You can't say this guy or that guy has to be better. That's the wrong way to look at it. Collectively, you have to say they need to get better as an offense. The operation has to be better, and the line needs to give more time so Alex Smith can survey the field. They need to make the right line calls to get everyone on the same page, and the perimeter play-makers need to make more plays when they get the football. But one thing that is nice is that they'll be home so crowd noise won't be an issue. Still, all 11 guys on the field and the coaches have to make it happen.
It's worth noting that last week was the lowest point total in a Saints victory since Sean Payton's been there as head coach. In the past they were a team that had to win by outscoring people. They're not that team anymore. They have an extremely talented defense. They can beat you a number of ways, including grinding out games with a ground attack and winning with great defense.
Key to 49ers Defense vs. Saints Offense
After the 49ers played well on defense early last week, guys started trying to do too much. That makes a big difference, I think need to just go back to basics. I'd like to see the 49ers defense play with more energy. It didn't seem like the 49ers defense that's you usually see flying around to the football.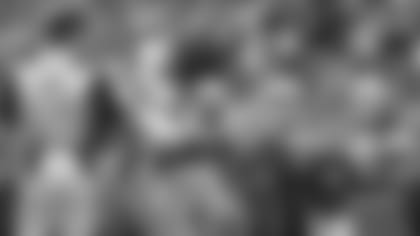 If I could say one thing, I'd say fly around to the football against the Saints.
Last week, New Orleans couldn't and they wouldn't run the football against Minnesota in the first half. But things changed completely in the second half, they controlled the clock for 21 minutes by running the football. Pierre Thomas picked up 71 yards on 19 carries. It wasn't big chunks of yardage, but each time he was keeping the chains moving.  I think that's the scary part. The Saints are now a team that can not only be explosive in the passing game, but they can hammer the football and keep the ball away from you when they get a lead.
The 49ers should not be too enamored with New Orleans' passing attack. The running game is a threat as well. But you still have to be ready for all the weapons the Saints have, receivers like Marques Colston, Robert Meachem and Deverey Henderson. They all have great numbers for yards per catch.
And with the offensive line, there's three Pro Bowlers giving time for quarterback Drew Brees to throw the football.  Last week, there wasn't enough pressure on Matt Hasselbeck, part of that was because he got the ball out quick. Brees also gets the ball out quick. And this is a much better offensive line. They gave up 20 sacks last year but that's coming on a team with over 500 pass attempts. It's astounding.
Once again, like the offense, it's about making plays.  The only way you can do that on defense is to play smart and play your responsibility.
Key to 49ers Special TeamsSaints kicker Garrett Hartley missed two kicks last week against Minnesota, but he also made three really big kicks in the playoffs last year. I'm not sure what guy we'll be getting. It is tough to kick in Candlestick, especially at nice. Hopefully that can play in the 49ers favor.
But again, it's really important on special teams to stop Reggie Bush. He's electric as they come in returning punts. If you're on the 49ers coverage teams, you don't look at it and say, "I'm nervous because we're playing Bush this week." You look at it as an opportunity to show all your peers how good you can be on coverage units.
Player to WatchWill Smith is a Pro Bowl defensive end who had 13.0 sacks last year. He's a very disruptive guy. Stopping guys like Smith and defensive tackle Sedrick Ellis' pressure is an area that's going to be really important against New Orleans. Smith's the right defensive end and will be a good matchup against 49ers left tackle Joe Staley. Smith is better in my opinion than last week's competition. So going against Staley is a matchup that the 49ers have to win. Not just in the pass game, but in the run game as well.
Gregg Williams, their defensive coordinator, is a guy who will do anything. He'll throw anything at you. He'll do some of the stuff Pete Carroll did with rush zones, rushing three linemen and dropping the other eight players. Williams will definitely roll the dice and come after you.
Coaching Point of the GameFortunately when I played we didn't have the same communication system that the NFL uses today. And as a defensive player we didn't have to rely on too many calls from the sidelines. There were a lot of base calls and then we'd make the adjustments at the line based off formations in the front. Tim McDonald, our safety when I played for the 49ers, would make the adjustments on the back of the defense.
I think every team should have those options and that's why the 49ers work on game-like situations in practice. It's a good simulation because if there are headset problems or any other issues, the players are able to decide which plays to go to in every formation. That goes for the offense and the defense.
This is a great test for the 49ers. To get beat in a game you were expected to win, the 49ers have a great opportunity to show people what kind of team they really are. This is a chance to re-establish themselves as the team to beat in the NFC West.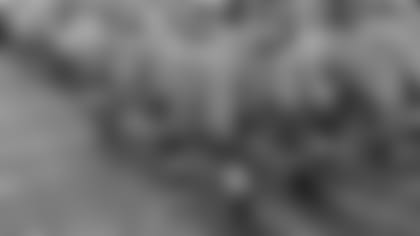 It's the way you have to look at this game.
It's an opportunity. Some people will look at this say and there's a lot of pressure on the 49ers. It's not pressure, it's an opportunity to go out and do the things you've worked all offseason for. Ok, it didn't work out the first week. Fortunately for the players, that all ends on Wednesday after you've watched the film and you've had a day off. When you're back at practice, you're focused and Seattle doesn't even enter your mind anymore.
If it does, it'll linger. I don't think there's a player out here who's thought about Seattle since Wednesday. The 49ers are focused, they're motivated and when you win, it gives the team a chance to prove people wrong.
To hear more from Plummer, tune in to the 49ers pregame radio coverage on 107.7 KSAN/FM "The Bone" starting at 4:30 p.m. with kick-off beginning at 5:30 p.m. Key to 49ers Offense vs. Saints Defense**