 Gary Plummer played 12 NFL seasons, including four years with the San Francisco 49ers. The former linebacker was also a member of the 49ers Super Bowl XXIX championship team, and has been the team's radio color analyst since 1998. 49ers.com will catch up with Plummer every week this season to find out what he believes will be the keys to the 49ers upcoming game. Enjoy his most recent "Points of the Game" column in which breaks down the keys to the 49ers Week 10 matchup against the St. Louis Rams.49ers Offense vs. Rams Defense**First and foremost, the shocking part of this matchup is that the Rams have more wins this year than the last two seasons put together. They're not the most talented team, but from what I've seen, they might be playing harder than any other team in the NFL. They're not going to make it easy defensively on Troy Smith, who will make his second start with the 49ers, and fourth in his four-year career.
Defensively, St. Louis is led by second-year middle linebacker James Laurinaitis. He's a tackling machine and a playmaker. Oshiomogho Atogwe too is a big play-maker for them at safety. The fact that they're plus-three in the turnover margin is very telling to me. Last year, they were minus-15.
Overall, the Rams are really benefitting from their pass rush. They are in the top-10 in four critical defensive categories, sacks being one of them. It's what's keeping them in most games. The 49ers will have to be aware of the very active St. Louis Rams front seven. They'll try to stunt and they'll try to get penetration by running slants inside. That's something David Baas will have to be very aware of as he calls out the protections. *I loved the composure that Smith played with last week. He'll need to display more of the same this week against a Rams defense that loves to blitz under head coach Steve Spagnuolo. It's largely the same defensive scheme he implemented for the New York Giants when they recently won the Super Bowl. Smith will have to be ready for everything the Rams send his way.49ers Defense vs. Rams Offense*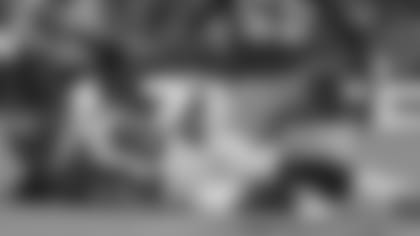 Sam Bradford has made a big difference with them this year. Hands-down. He's the guy who has made the biggest difference. Steven Jackson has experienced success with St. Louis, but the last couple years have been difficult for him. He's been strong once again this season and the key as I see it for the 49ers defense is tackling. When you play a guy like Jackson, you can't afford to miss tackles. Linemen, linebackers and guys in the secondary have to bring him down.
They've had so many injuries to their perimeter players, they've been focusing on two things, getting the ball out quick in the passing game and inside to No. 39. Most of their starting receivers have been placed on IR, but they're making plays with quick slants and a quick passing game.
The Rams also have two young guys as their bookends on the offensive line. Rodger Saffold, their second-round pick, and Jason Smith, their first-round pick in 2009, are lining up at left and right tackle respectively. They're a young duo and they're playing well. It doesn't hurt that St. Louis isn't allowing Bradford to take deep drops and hang in the pocket for long periods of time.
On those quick passes, you're not going to have time to get to Bradford. So you have to be great tacklers on their perimeter players. Tackling is the real key for the 49ers this week. If they can keep the Rams playmakers in front of them, they'll be in good position to win.
Key to Special TeamsThe 49ers started out slow on special teams and it's something I've talked about previously in our pregame broadcast. But it's a young group. And what most people don't know is that these guys were stars in college, they never had to play on special teams for the most part. Take running back Anthony Dixon for example, this is the first year in his football career that he's ever had to tackle another player.
It takes some getting used to, but Dixon has excelled this season, his first year doing it. In my mind, he'll continue to make plays for the 49ers special teams because he's hungry to do so. I think it's just like playing running back. When you're a running back, you have to react to what the defense is doing. The guys who are in front of you blocking, are just like tacklers, you want to avoid them while getting back into your running lane. I've seen Dixon grow tremendously in that area with each game he gets under his belt.
I expect another strong performance from Dixon on Sunday.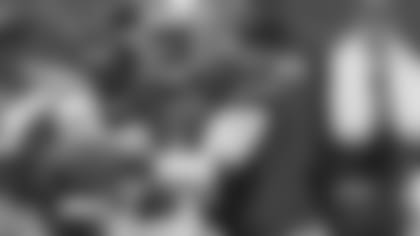 I'm curious to see how Troy Smith responds in his second start. He played well in London. It was a smaller offensive package to work with. But I want to see how he does with more of an offense to work with this week. I was tremendously impressed with his ability to avoid the rush and he'll have to do more of that. The Rams and Spagnuolo bring pressure from every direction. They've proven to bring pressure from not just the front seven, but members of the secondary as well.
Smith's awareness kept drives alive, the more he avoided sacks, the better the 49ers offense looked. It was very impressive to see, I'd like to see more of that. Is Smith a one-game wonder, or is that who he really is?
Coaching Point of the GameI liked that the 49ers took time away after they got home from London. It was good that they rested during the bye week. Once the season begins, nobody who participates in the games is 100-percent healthy. Having the bye week is a great opportunity to get guys closer to 100-percent than they've been up to this point in the season.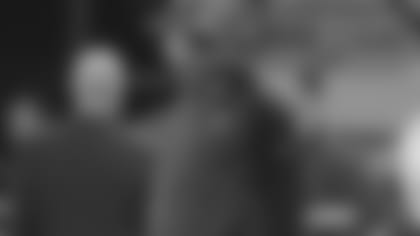 I think it was a great decision by Mike Singletary to give the players time off. From a player's perspective, you take time off, you're re-energized, you watch some of the games on Sunday and you miss it. You can't wait to get back on the football field.
I expect the 49ers to come out with a lot of enthusiasm and energy for this game.
Parting ShotIt hasn't happened very often, but two Heisman Trophy-winning quarterbacks will square-off this Sunday with Smith facing Bradford. With what Bradford's done so far this year, he's got a chance to become a very good NFL quarterback. Smith had all the pressure of being a Heisman winner, played OK for Baltimore and was released. That must have been a big frustration to him, a shock to his system.
I think potentially that frustration put things into perspective for Smith much more so than had he went out and experienced immediate success in the NFL. He's had success his entire life playing football at every level. There's reason that happened, it wasn't purely based on talent. He's a determined young man. We saw some of that against Denver.
Maybe this has given him perspective. He's appreciating the opportunity. Now because he's been sitting back and not playing for three years as a professional, he's probably prepared a lot more to handle the responsibility.
To hear more from Plummer, tune in to the 49ers pregame radio coverage on 107.7 KSAN/FM "The Bone" starting at 10:00 a.m. with kick-off beginning at 1:15 p.m.