 Gary Plummer played 12 NFL seasons, including four years with the San Francisco 49ers. The former linebacker was also a member of the 49ers Super Bowl XXIX championship team, and has been the team's radio color analyst since 1998. 49ers.com will catch up with Plummer every week this season to find out what he believes will be the keys to the 49ers upcoming game. Enjoy his most recent "Points of the Game" column in which breaks down the keys to the 49ers Week 6 matchup against the Oakland Raiders.**Key to 49ers Offense vs. Raiders DefenseWhen you look at the end of the game last week, Alex Smith showed some swagger and confidence that he hasn't shown before. He wasn't scared and he was letting it fly. I think the analogy is this: he had been hugging the tree so it was nice to see him dancing out on the limbs.
Guys like Joe Montana and Steve Young don't come around very often, because everyone is talented in this league, but what separates the great quarterbacks is their attitude. Sometimes, it takes a single event to change your entire attitude. Hopefully, this was the event for Smith. He proved that he can play well when he doesn't think so much and just goes out there and plays football.
Still though, he can only be as good as the players around him. There are a lot of fingers pointed at Smith right now, but two fumbles by Frank Gore killed drives last week too. Also, there were offensive linemen whiffing on blocks.
Obviously the guy who touches the ball on every play is important, but he can't do it by himself. So I agree that Smith should let it fly – he's got nothing to lose – but all those other guys have to let it fly as well. Don't think because you're not under the microscope that you don't have to perform. There are knowledgeable fans among the 49ers Faithful, and they know what all is happening.
Also, you look at the 49ers and they are 30th in the NFL in rush offense. Who would have guessed that? That's not all on Gore though either. It's on the offensive line and the receivers too; the line needs to block better and the receivers need to make more plays to take guys out of the box.
I think, unfortunately, a lot of people give too much credit and also too much blame to the quarterback. Some people think if Alex plays well this team will change overnight, that's not true. Still though, he needs to take more chances because that's how this team will become better. 
Key to 49ers Defense vs. Raiders Offense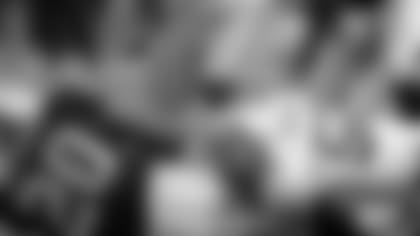 The key to this game defensively is simple: The 49ers front seven needs to stop the run, which is something they have struggled with so far this season.
The Raiders rushing attack enters the game ranked seventh in the NFL and they have two dynamic running backs. Darren McFadden is their speed guy and he has some great numbers even though he missed more than a game with a hamstring injury. Michael Bush is more of a bruiser, and he started in place of McFadden last week and rushed for more than 100 yards.
Those backs are talented, but Oakland has a big, physical offensive line too. Tom Cable is a former offensive lineman and former offensive line coach. He's teaching his guys to just come out and maul people, and that's what they're doing. These guys are mean up front, and McFadden and Bush run hard behind them. So this will be a lot for the 49ers front seven to handle.
I mentioned McFadden and Bush having such different styles, and that can make it difficult for defenses. That change of pace makes you do different things. You have to worry about keeping McFadden inside the tackles, and you can't let Bush wear you down in there. So I'll be watching to see if the 49ers can stop the run with just seven guys in the box.
Key to 49ers Special TeamsTed Ginn Jr. made a huge impact with his returns last week, and that has a large affect on the offense. Just the difference between starting from the 20 than the 30, it's about a 9-percent better scoring chance. And then when you start at the 40, it jumps up 25-percent more. So those returns are absolutely huge, especially for a team that has struggled offensively.
So the special teams key for me is Ginn having another big week returning kickoffs.
When your returner can make an impact like that it really takes the pressure off those young special teamers as well.  Ginn knows how to set up blocks, and his speed keeps opponents from running down with the same reckless abandonment because they know a guy like Ginn can bounce it anywhere.
Player to WatchPeople want to look at the sexy matchups, like Michael Crabtree vs. Nnamdi Asomugha, but you're not going to get a good look at those guys go at it unless the protection holds up long enough for the ball to get out to Crabtree.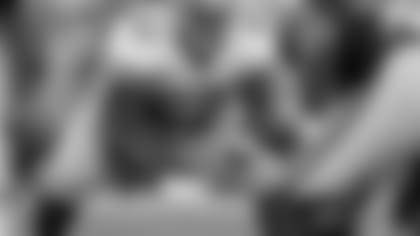 So my players to watch are in the trenches this week – on offense I'll be watching Chilo Rachal and defensively I'll be watching Aubrayo Franklin.
I think we haven't seen the best performance from Franklin just yet. But it's not just him, there are several guys in the front seven who need to improve. But as the nose tackle Franklin is the anchor up there, and to some degree it starts with him.
Rachal has been improving as the 49ers continue this season, and I want to see how he holds up against Oakland's pass rushers. They have guys like Richard Seymour, Kamerion Wimbley, Matt Shaughnessy and others who can cause problems for an offensive line. I think the whole line will be tested this week. Let's see how they respond.
Coaching Point of the GameIn talking about those pass rushers, there are ways strategically that Mike Johnson can get some of those big outside linebackers into coverage, which would be an advantage for the 49ers. A lot of those guys were former defensive ends in college and they don't play particularly well in space.
So how do you get them in coverage? You split your tight end out wide. You could also have a two-back set then send one of them out wide. You'd be forcing that backer to come out in coverage. It's a matchup nightmare for the Raiders because they have guys who haven't been playing well in space.
I'm not necessarily saying you have to go to a spread look. You can enter the huddle with a tight end, two wide receivers and two backs and force the opponent to use their base formation. Then you can split those guys out wide and start throwing the ball.
Once you start throwing the ball from that formation they might start using a nickel against it. Then you start running the ball. It sounds easy, but you don't know if it will work until you try it. Still though, I believe it's worth a try.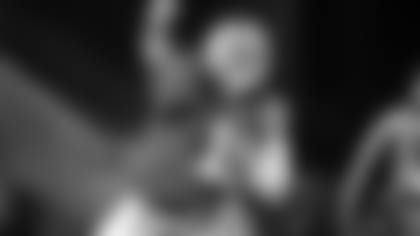 I think the whole team has been playing tight for a few weeks now. The offense is concerned with turning the ball over, so they're playing tight. And the defense is playing tight because it's worried about giving up points because they know the offense is struggling to score.
These guys need to play looser. I know that's what I said about Alex Smith, but I believe the whole team needs to remember this is the same game they started playing when they were 8 years old, just on a bigger stage. Go out there and play the game the way it is supposed to be played.
I'm also going to come back to the key from the very first game up in Seattle. My question to the team then was, can you live up to the expectations? Now those expectations are still there. People are still saying this is a talented football team. So, can you live up to the expectations? Can you perform as well as everyone expected you to? Coaches, ownership, fans and the players themselves expected a better performance than this.
It's time now. There's no better opponent to get your first win against than the Raiders. A win would definitely help the 49ers Faithful feel good about their team and allow them to walk around the Bay Area with their head held high. Plus, who knows, maybe getting a win on Sunday could be just the spark this team needs.
To hear more from Plummer, tune in to the 49ers pregame radio coverage on 107.7 KSAN/FM "The Bone" starting at 10:00 a.m. with kick-off beginning at 1:05 p.m.