 Gary Plummer played 12 NFL seasons, including four years with the San Francisco 49ers. The former linebacker was a member of the 49ers Super Bowl XXIX championship team, and has been the team's radio color analyst since 1998. 49ers.com will catch up with Plummer every week this season to find out what he believes will be the keys to every upcoming game. Enjoy his third "Points of the Game" column of the 2010 season which breaks down the keys to the 49ers third preseason game against the Oakland Raiders.Key to 49ers Offense vs. Raiders Defense**The Raiders have cornerback Nnamdi Asomugha who is an All-Pro and one of the best man-to-man coverage guys in the NFL. He's smart, physical and has excellent speed. So it will be a very good test for the 49ers young group of wide receivers to face him.
But more importantly for those receivers, it will be key to continue to get their timing down with Alex Smith. You take Michael Crabtree for example, he came in last year and played the X position with no training camp and performed admirably. Now, the coaching staff would like to move him around more this year and put him in the slot occasionally to make it more difficult for other teams to defend him. That's different timing than the X position. Obviously he's done it in practice, but he hasn't done it in a game yet; he'll have that chance on Saturday. So I think it's really important to see how that goes because a lot of things are different during games from what you see in practice.
Another wide receiver to watch is Josh Morgan. He hasn't made any receptions yet this preseason, but I don't think you should read too much into that. The coaches don't game plan very much in the preseason, so Morgan hasn't been put in a position to make plays. I'm sure he's frustrated that he hasn't caught any balls, but he will be alright when the regular season rolls around.
Key to 49ers Defense vs. Raiders Offense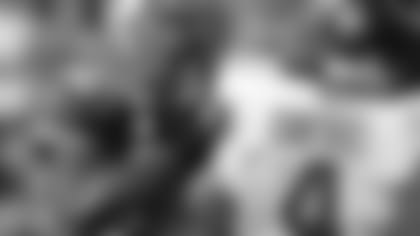 It was nice to see Joe Staley in the game last week and it immediately paid dividends with his sack of Vikings quarterback Brett Favre. This week I'm hoping the first-team defense get a turnover, which is something that unit hasn't done yet this preseason. However, those first-team guys haven't played a whole lot either.
I know Greg Manusky isn't dialing up a ton of blitzes like he does during the regular season, but he did last week and Willis got to the quarterback. A lot of the turnovers the 49ers generate are team-oriented. It's not that they don't have the players to play a base defense and get turnovers, but it's easier for any defense to get turnovers when you apply pressure to the quarterback with blitzes. I know Manusky doesn't want to show a ton in the preseason, but I'm looking for him to show more of it this week. So the key to me is having some blitzes lead to turnovers.
Key to 49ers Special TeamsTed Ginn Jr. has done punt and kick returning successfully in the NFL, and the coaching staff knows what they have in him. But I'm still looking to see if somebody else can emerge and take some of that off of Ginn. I mentioned this in last week's column that it was obvious to me that Kyle Williams really can be that guy. He is fearless back there, but with Williams out, does anyone else on this team possess that characteristic?  Hopefully we'll find out this week.
One player who will have the opportunity to show whether he can step up as a returner is rookie cornerback Phillip Adams. He has been returning punts this week in practice, and from what I've seen out of him so far this preseason I believe he is a guy who can make plays. I know he hasn't returned punts in a game for the 49ers yet, but making plays is making plays. He has been in position, he got his hands on some balls, and he also made some plays as a coverage man on special teams. This will be a great opportunity for him. He's played well so far, and if he can have some good returns this weekend he could really help his chances of making this team.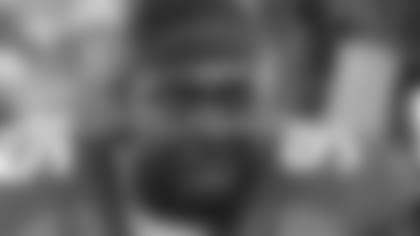 I believe Pierre Garçon will definitely be a player to watch because the 49ers nose tackle will be going up against the Raiders new center, Jared Velheer. Now Veldheer isn't your typical center, he is a 6-foot-8 rookie tackle who was switched to the center position when the Raiders starter went down. I don't know if there's ever been a center who is that tall and I believe this will be a leverage advantage for Jean Francois. He will be able to get his helmet underneath the chin of that guy and push him backwards. It will be fun to see because Jean Francois is quick for his position, and he has an explosive get-off.
Coaching Point of the GameThere's a reason everyone plays their starters longer in the third preseason game. It makes sense from a player's perspective, they need that mental preparation. The biggest reason is because playing after halftime changes a lot of things. I know these guys have been dealing with halftime adjustments their whole football careers, but they haven't done it in seven months. You want to make sure they remember how to make those adjustments. Plus, you have to get jacked up again at halftime, so the guys need to remember that feeling as well.
Another reason I believe the guys should play longer is because even though training camp prepares you for games, you're never in game shape until you play in them. You could train all offseason, and I don't care if it's two hours a day of intense cardio, you're not in game shape until you actually play in a game.
I think the way the preseason progresses is first you play a quarter, then you play a half, then you play at least part of the third quarter if not more. That's how I view the first three preseason games. Obviously there are four preseason games, but in the fourth one most of the established players let their bodies rest up for the regular season. That's why this third preseason game is so important.
Call me old fashioned, but I believe the starters should play well into the second half. So I will be watching to see how Coach Singletary handles playing time.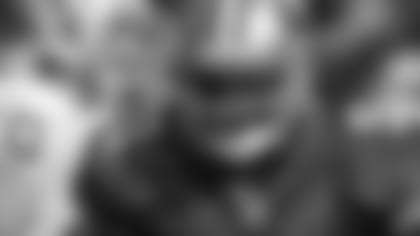 In our broadcast, we'll obviously talk about the cross-Bay rivalry between the 49ers and the Raiders. The fans have with it, but I don't think it means much to the players. Most of these guys didn't grow up in the Bay Area, so most of them aren't consumed by it the way the fans are. So even though we will talk about it and hype it up, it doesn't mean much for the players.
I think an important thing the 49ers will try to do in this game is sending a message. These two teams will play again in the regular season, so these players want to leave something in their opponent's head for that game.
For example, let's say Willis gets a big hit on Jason Campbell the same way he sacked Favre last week. I can guarantee you Campbell will remember that when these two teams play later this year. Every player on the 49ers should want to leave that type of impression on the Raiders. From that perspective, it's very important for all of these guys to perform well and give their opponent something to think about for when the game actually counts.  
To hear more from Plummer, tune in to the 49ers pregame radio coverage on 107.7 KSAN/FM "The Bone" starting at 3:00 p.m. with kick-off beginning at 6:00 p.m.