 Gary Plummer played 12 NFL seasons, including four years with the San Francisco 49ers. The former linebacker was also a member of the 49ers Super Bowl XXIX championship team, and has been the team's radio color analyst since 1998. 49ers.com will catch up with Plummer every week this season to find out what he believes will be the keys to the 49ers upcoming game. Enjoy his most recent "Points of the Game" column in which breaks down the keys to the 49ers Week 7 matchup against the Carolina Panthers.
49ers Offense vs. Panthers Defense **You hear about how young the 49ers are, but the Panthers are literally the youngest team in the NFL. You look at their defensive line, and defensive tackle Tyler Brayton has played in more games played than the rest of the line combined. That inexperienced line has been somewhat of a problem for them, and I believe the 49ers can expose it this weekend.
So I think the play of the offensive line will be the key for the 49ers. They start two rookies up front in Anthony Davis and Mike Iupati, and this will be a chance for those guys to show what they can do against guys their own age. I think the 49ers should be able to win those matchups up front, and that would go a long way in helping this offense be successful.
When you look at Carolina's defense, they're doing a decent job in yards per game, but they're giving up a lot of points. Their passing defense has been pretty good at forcing interceptions, but I'm interested to see how they're doing it because they're not getting much pressure on the quarterbacks with only seven sacks this season.
Other teams have played conservatively on offense against the Panthers, and it will be interesting to see if the 49ers do the same. The reason other teams do that is because Carolina's offense is struggling so much, you almost feel you can win the game simply by avoiding costly turnovers.
The 49ers were turnover-free last week for the first time this season, and if they can do it again I like the team's chances.
49ers Defense vs. Panthers Offense
With the Panthers getting wide receiver Steve Smith back this week it changes a lot of things for them offensively. He's going to give their offense a big boost because he's a dynamic player who makes things happen. He has great hands, great speed and his leaping ability for such a short guy is just astounding. When healthy, he's one of the top receivers in the NFL.
Still though, even with Smith back the Panthers are a running team. So I believe the key this week will be stopping the rushing duo of DeAngelo Williams and Jonathan Stewart while also keeping Smith from breaking off any big plays.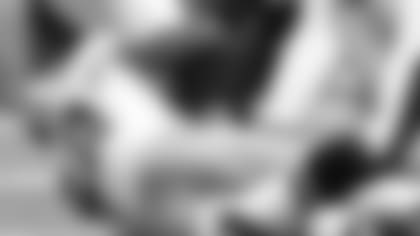 Both of those running backs are dynamic and either can break a big run at any time. They can both run inside and outside. To combat that you might see a safety like Dashon Goldson or Taylor Mays in the box to help stop the run, which is something the 49ers normally don't do a whole lot of.
Then on the outside I'd like to see the 49ers double-covering Smith and playing man-ton-man on those other guys, daring Matt Moore to beat them. When a team doesn't have a ton of weapons offensively, that's what you have to do. You take away those weapons and make the other guys beat you.
Key to 49ers Special Teams
The biggest key here is for these young special teams guys to keep improving and keep jelling as a unit. When you look at the 49ers coverage teams from Week 1 until now, there has been a decent amount of turnover in the personnel. Guys have gone down with injuries and new guys have been brought in to replace them. Now these new special teamers have to learn somewhat on the fly. They've done a pretty good job so far, but they can get better.
I know I mention the same names every week, but some of those young guys like Anthony Dixon Dominique Zeigler have really played well on special teams. They bring the type of enthusiasm and energy you need on special teams.
Also, I'm looking for Ted Ginn Jr. to continue to do what he's done lately, which is get the offense in good field position. If those guys up front can hold their blocks long enough, Ginn is a guy who can take one all the way back.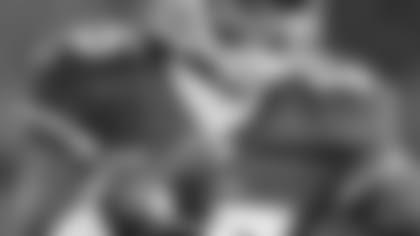 I'd like to see Michael Crabtree continue to evolve. He had a slow start to the season, but he has picked it up the last couple of games and has become a major factor for this offense. He has become a viable option for Alex Smith, and those two have some good chemistry together. Their timing seems to get better each week. Plus, Crabtree's emergence has taken some pressure off of Vernon Davis. Teams can't key in on Davis as much with another receiving threat like Crabtree out there.
Last week the Raiders put All-Pro cornerback Nnamdi Asomugha on Crabtree and he finished with 57 yards and a touchdown. And I mean no disrespect to the Panthers secondary, but they don't have anybody as good as Asomugha back there. I could see Crabtree having a big game this week.
Coaching Point of the Game
I mentioned this earlier, but I will be interested to see whether the offense gets a little more conservative this week. I know everybody has wanted the 49ers to open it up more, and they have been doing that lately, but I wouldn't be surprised if they took a slightly more conservative approach against a Panthers team which has been struggling on offense.
I'm not saying to stop taking shots down the field, but you don't necessarily need to score a ton of points against Carolina to win. It will be interesting to see what Mike Singletary and Mike Johnson decide to do.
The 49ers are leaving straight from Carolina and heading to London, and I think that is the right decision. There is a huge time difference between San Francisco and London, so it will take a few days for their bodies to get adjusted. But it will be very important for the players not to look ahead to London and stay focused on the Panthers.
I know Carolina is struggling right now, but they're going to be a hungry team looking for their first win of the season. Their backs are up against the wall and they're coming off of a bye week, so you know they'll be ready to play. The 49ers are going to need to start fast and not let the Panthers get any momentum going in their favor.
The 49ers got their first win of the season last week, now they need to go play the Panthers for a full 60 minutes and get the win. Then they can start thinking about London.
To hear more from Plummer, tune in to the 49ers pregame radio coverage on 107.7 KSAN/FM "The Bone" starting at 7:00 a.m. with kick-off beginning at 10:00 a.m.