 Gary Plummer played 12 NFL seasons, including four years with the San Francisco 49ers. The former linebacker was also a member of the 49ers Super Bowl XXIX championship team, and has been the team's radio color analyst since 1998. 49ers.com will catch up with Plummer every week this season to find out what he believes will be the keys to the 49ers upcoming game. Enjoy his most recent "Points of the Game" column in which breaks down the keys to the 49ers Week 4 matchup against the Atlanta Falcons.Key to 49ers offense vs. Falcons defense**The 49ers have a new offensive coordinator in Mike Johnson, and he has talked about getting the ball in the hands of the playmakers. It's easy to say, it's not easy to do. What I'm looking for Johnson to do is not only try to get the ball to those playmakers, but I also want him to get this offense fired up. I felt there was a lack of intensity and execution last week.
But you can't just say that it will happen because of the new coordinator. I was very proud of Alex Smith this week for making that perfectly clear when he talked to the press. He said the losses aren't about one coach, they are about everybody. "We all have a hand in this," he said.
That's very true, and to me, that's why football is the best sport in America. It's a team game, emphasis on team. You cannot win in the NFL even with a couple of great players on your team. Every single guy has to be on the same page.
So what I'm really looking for is better execution and more intensity out of the offense. And if Johnson can get the ball to the playmakers in space, that would be great too.
Key to 49ers defense vs. Falcons offenseAll you have to do is talk to Atlanta head coach Mike Smith to figure out their offensive game plan. I've heard him say, "We go as our run game goes." And that is true for them. Falcons offensive coordinator Mike Mularkey is a product of the Pittsburgh Steelers system, so you know he runs the ball and preaches physicality.
I would guess that when Mike Singletary turns on Atlanta's game film, he sees the offense he would like to have.  It's the most balanced attack in football right now. They almost have a 50-50 ratio of run and pass, and they lead the NFL in time of possession because of that. It is smash-mouth, physical football.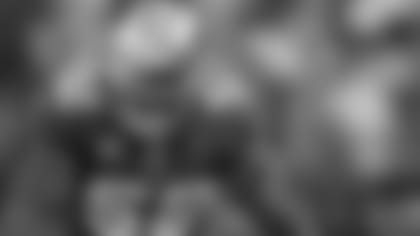 With that in mind, I think the key for the 49ers is matching Atlanta's physicality. I felt like the 49ers got beat up front last week, and that opened up the big plays. I mean, Joe Staley shouldn't have to chase guys that far up the field on every snap. Those guys up front need to get mean and make some plays. If the 49ers defensive linemen don't come out with more intensity this week, there could be some problems.
Atlanta's offensive line is a group of guys who fly around the field with a bunch of intensity. They might not be the most talented group, but they play as hard as anybody. Those guys have nasty effort on every play. Let me say that again: nasty effort on every play. So the 49ers have to be ready.
When you look at the rest of Atlanta's offense, they have a quarterback in Matt Ryan who likes to throw the football quickly. So the 49ers need to jam receivers at the line of scrimmage.
Last year wide receiver Roddy White had a career day at Candlestick Park, so guys like Nate Clements and Shawntae Spencer will need to play well against him. The Falcons also have Tony Gonzalez, who holds nearly every record there is for a tight end. He's a great player, and even at 34 he definitely still has it.
Plus they have a great rushing attack with Michael Turner and Jason Snelling. So the 49ers will have to be intense on every single snap in order to slow down the Falcons.
Key to 49ers Special TeamsLast week rookie returner Kyle Williams made his regular season debut, and you can definitely see that he has the jets and the vision to get it done. But he can't do it by himself. The blocks have to be there.
For those special teams guys, it's time. It is time to start winning their individual matchups because you can't win as a team if you're not winning your individual matchups. 
It's tough to gain yards in the NFL, so if the returners can help with that it is huge. And I think Williams can do just that, but those blocks need to be there. The blocking hasn't been bad the last couple of games, but it can get better.
When you have an offense that is struggling to some degree, a big play from the special teams can be exactly what the team needs to bring back that energy.
So I would love to see a big return this week, and it takes all 11 guys to make that happen.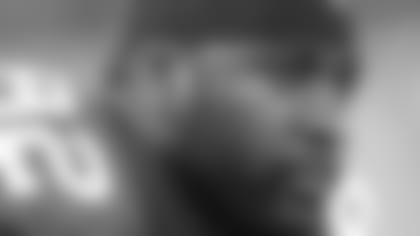 I'll be checking out nose tackle Aubrayo Franklin, because in a 3-4 defense it all starts up front. Franklin is the type of player who typically beats guys because of his savvy, but Falcons center Todd McClure is a veteran in this league so he knows all the tricks. Franklin struggled somewhat against McClure last year, but the 49ers just faced a Kansas City team with a similar center in Casey Weigmann.
Franklin didn't have his best game against Weigmann, but he should play better against McClure this week because he played against a similar guy just last weekend.
So while I'm looking for a lot of guys on this team to step up this week, I think it would be huge for the 49ers defense if Franklin can be the anchor up front who sets the tone.  
Coaching Point of the GameI'll be watching Johnson to see how he calls the game. I want to see if he can get the ball in the hands of his playmakers the way he said he would. And I want to see him to utilize the whole field – stretch it vertically and horizontally. I want to see some creativity.
One area that all of the coaches need to address is playing better on the road. This team won just two games away from Candlestick Park last season and they're 0-2 on the road this year. I don't know why that is, but that is something that cannot happen if you want to become a good team.
Also, I know I talked about it last week, but a coaching point for this week is the 10:00 am start. I felt like the 49ers came out flat last week and they need to change that this week because they're in the same situation. You have to show up regardless – morning, night, indoors, outdoors, whatever. I want to see if this coaching staff can get their players fired up for a morning game.
Parting Shot
The 49ers were a preseason favorite, and I think that did two things: it might have given them too much confidence and it put a target on their backs. Nobody has taken them lightly, and we've seen what has happened so far this season.
It's time for the 49ers to forget about the first three weeks, forget about preseason expectations, and go out and play to their potential. I still believe they can turn this around and have a good season, but they can't wait much longer. It needs to start Sunday in Atlanta.
To hear more from Plummer, tune in to the 49ers pregame radio coverage on 107.7 KSAN/FM "The Bone" starting at 7:00 a.m. with kick-off beginning at 10:00 a.m.