 Gary Plummer played 12 NFL seasons, including four years with the San Francisco 49ers. The former linebacker was also a member of the 49ers Super Bowl XXIX championship team, and has been the team's radio color analyst since 1998. 49ers.com will catch up with Plummer every week this season to find out what he believes will be the keys to the 49ers upcoming game. Enjoy his most recent "Points of the Game" column in which breaks down the keys to the 49ers Week 5 matchup against the Philadelphia Eagles.**Key to 49ers offense vs. Eagles defenseThis week is all about deciphering Sean McDermott's blitzes at the line of scrimmage before they materialize. McDermott is a disciple of the late Jim Johnson, and his defense finished tied for third most sacks with the 49ers after they totaled 44 in 2009. Not a bad showing, considering it was his first year as the Eagles coordinator. One of the things he does best is design plays that bring pressure from everywhere. And I mean everywhere. It can have a very detrimental effect on a quarterback unless you beat that blitz early on.
How do you that? I think with speed screens, quick passes and other plays that utilize playmakers in space. If the 49ers get the hot reads right between the perimeter players and the quarterback, I think they will be in good position to pick up their first win of 2010.
Key to 49ers defense vs. Eagles offenseI find it hard to believe that Michael Vick could play with separated cartilage in the rib cage area. I've had that before, and let me tell you, it's one of the worst possible injuries you can possibly get. You can't take a deep breath and you certainly can't twist your body.
The same can be said for running back LeSean McCoy who will play with a broken rib. I'd imagine playing with an injury like that would be excruciating. It's surprising that he's going to play.
He's their version of Frank Gore. He leads their team in receptions and leads the team in rushing. One Joe Staley hit like he did to Michael Turner last week, and I'd think that would be enough to knock anyone with rib injuries out of the game. It'll be interesting to see how long McCoy can play. He's been a great outlet for them in the passing game with 23 catches that have gone for over 10 yards a catch.
Philadelphia has suffered a rash of injuries on offense, fullback Leonard Weaver and center Jamaal Jackson are both out for the year. The backups will need to perform well if they hope to pick up their third consecutive road win to start 2010.
DeSean Jackson is healthy for the Eagles and figures to be a big part of their gameplan along with another wide receiver Jeremy Maclin. But Jackson's always getting behind opposing defenses and I think they'll try to match him up against rookie safety Taylor Mays. With Mays making his first career start last week in Atlanta, I thought he played well. But he wasn't challenged that much. I think he took a bad angle on one particular play, but he performed well overall making 11 tackles in his debut.
Key to 49ers Special TeamsA lot of people will see the play Mays made last week to recover a blocked punt for a touchdown and say that was great to see from a defensive player. But I'll guarantee you at some point of his career he's played offense. You could tell he's been a receiver in high school because of the awareness he showed in making a heads-up catch in the back of the end zone.
It just goes to show you that some players play with much better instincts than others. I think what goes unnoticed is the preparation and teamwork that goes into a play like that. I know the 49ers work on either catching the ball near the goal line or downing the ball near the goal line. Special teams coordinator Kurt Schottenheimer does a great job of going over those scenarios when a ball is near the goal line. It helps them focus on where the end lines are on a given play.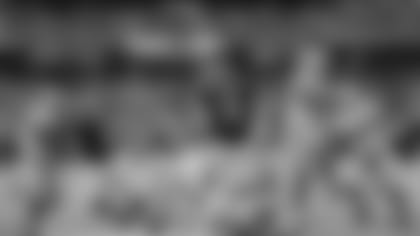 Give some credit to Schottenheimer and his assistant Dave Fipp for designing the play and teaching the proper fundamentals to execute it. I think the play itself was indicative of how the 49ers special teams have played under Schottenheimer. It hasn't been just one guy, it's been a collaborative effort. The blocked punt was evidence of that.
Dominique Zeigler blocked the punt, but safety Curtis Taylor pulled the Falcons personal protector out of the way, allowing a clear path for the 6-foot-3 wide receiver to block his first punt in the NFL. On that particular play, you needed five guys working together to make it happen. That's exactly what took place. I don't know if people have the appreciation for plays like that after they've happened, but it stood out to me. It wasn't dumb luck that it happened.
Having said that, the 49ers will need more big plays from special teams this week. It never hurts your chances of winning.
Player to Watch
I'm interested to see how Brian Westbrook fares against his former team.
When he was signed to the 49ers, the first thought was diversity. To the fact that we haven't seen that diversity, I think it's been disappointing. Again, as we've heard from Alex Smith and Mike Johnson, it's tough to change your entire playbook in season.
You can put in a package for a guy, and I'd love to see one for Westbrook, not just utilizing him as a decoy. He's a dynamic player and he's a playmaker. Westbrook's involvement will be a story this week, not just because he's playing his former team. I think it's time he gets more involved.
Coaching Point of the GameMy San Diego Chargers team went 0-4 to start the 1992 season and we rallied to make the playoffs. I remember it like it was yesterday. We needed our coaches to push us, but veteran leadership played a big part in turning things around. I think the 49ers have a ton of veteran leadership and that's in their favor.
The message from one player to another is usually quite simple, it's about reminding the younger players that football is now their job. They say fear shouldn't be used as a motivator, but the fear of losing your job is one that shouldn't be taken lightly. It's not just any job – it's one of the best jobs in the world. The fear of losing that job should be an amazing motivator. If each and every one of the 49ers players takes it on themselves to be the best player they can possibly be, good things will happen for the 49ers. There's enough talent on this team.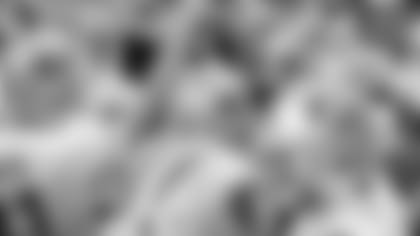 I think it's important for the 49ers to harness their intensity. It's been so evident that in the two games they got blown out that they weren't flying around to the ball, and hustling wasn't as prevalent.
Adversity is something that's going to happen in every game. The guys on the other sideline get paid too. There are great football players on those other teams too. You have to expect that at some point they're going to make a play. But you can't allow that to affect your psyche. The old saying is you've got to forget about that one and move on. You can't carry mistakes with you for an entire series or half of football.
It can't happen. You need to know there are going to be good things and bad things that will take place on the football field. That's what makes this game unique. It is so intense, but it requires so much focus. The difference between winning and losing in the NFL isn't very much. The 49ers have enough talent to win, it's about utilizing their intensity in the right moments.
To hear more from Plummer, tune in to the 49ers pregame radio coverage on 107.7 KSAN/FM "The Bone" starting at 4:20 p.m. with kick-off beginning at 5:20 p.m.