 Gary Plummer played 12 NFL seasons, including four years with the San Francisco 49ers. The former linebacker was also a member of the 49ers Super Bowl XXIX championship team, and has been the team's radio color analyst since 1998. 49ers.com will catch up with Plummer every week this season to find out what he believes will be the keys to the 49ers upcoming game. Enjoy his fourth "Points of the Game" column of the 2010 season which breaks down the keys to the 49ers final preseason game against the San Diego Chargers.Key to 49ers Offense vs. Chargers Defense**Starting fast is always a key. And I think everyone on offense, from the coaches to the players, needs to have a good first series. The play clock was a little bit of an issue against the Raiders last week, and I want to see a smoother operation this week – a smooth, productive operation for the entire game.
Usually the starters don't play much in this final game of the preseason, and head coach Mike Singletary said quarterback Alex Smith won't play at all, but for however long the rest of the starters are out there, I just want to see them continue to develop and get prepared for the regular season.
Key to 49ers Defense vs. Chargers Offense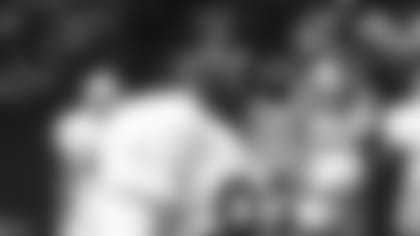 I think nose tackle Aubrayo Franklin needs to play at least one series in this game. Franklin is a guy who typically comes out for third down anyways, so with two plays there really isn't much risk of an injury. But even though it's only a couple plays, it will help him get up to game speed and get ready for the start of the season.
And it's just as important for the other guys to have a few plays with Franklin as well. Just like it was important for Frank Gore to run behind that offensive line last week, it will be equally as important for the linebackers to play behind Franklin and get re-adjusted to the way he plays. Different nose tackles play things just a little differently, and although this defense has played with Franklin before, they will need to get that timing down again.
Key to 49ers Special TeamsEarlier this week Singletary said special teams coordinator Kurt Schottenheimer would have a big say in who takes the final roster spots. You have to feel good about it if you're Schottenheimer because a lot of coaches say the same thing, "special teams is one third of the game," but when they make roster decisions they base them solely on offense and defense.
I think the fact that Schottenheimer has been a position coach and a defensive coordinator in the past gives him a better feel for players who can help on special teams and either the offense or defense. 
There are often heated debates between the coaches on who they are going to keep, and a guy like Schottenheimer knows how important it is that his special teams guys are also capable of being reliable backups.  I think it makes it easier and I think everyone will be on the same page on cut-down day.
With special teams you can also look at a guy like Michael Robinson and tell the young players to try to emulate him. Robinson is a former college quarterback, but he was converted into a running back/fullback and he excels on special teams. I'm sure Robinson never thought he'd make his living there. He is a great athlete and he has great instincts, so you never know where you're great special teamers will come from.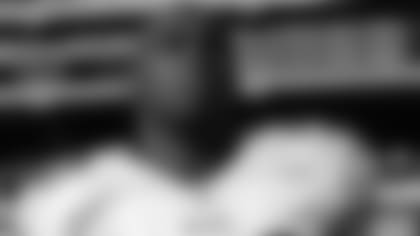 There are so many guys on the fringe, it's hard to hone in on just one player to watch. I'll be focused on a lot of guys who are in competition to make this team. Players like fullback Brit Miller, tackle Alex Boone, linebacker Diyral Briggs, defensive tackle Khalif Mitchell and others, I'll be focused on them. Those are the type of guys who might make the team or they could end up on the practice squad. But even the practice squad decisions are important as well.
I think the most important thing for those fringe guys to remember is you're not just playing to make the team for the season opener, those last couple of roster spots, those are fluid. There's no guarantee because you're there on the opening day roster that you will be there in Week 16. Things like injuries change the needs you have. For example, right now the coaches may be talking about only carrying a certain amount at a particular position, but that can all change based on a lot of different things.  
Sometimes you have a veteran who is a known quantity fighting with a young player with a lot of potential. Do you take the sure thing? Or can that young player show flashes of his full potential in this fourth preseason game and make it a tougher decision for the coaches.
Coaching Point of the GameI think one thing fans need to understand is that we can watch these games intently, we can watch a bunch of practice, but nobody has a better feel for what the 49ers need than the coaches. And the coaches are going to make sure the right 53 guys make this team. So the same way I'll be watching all those fringe guys, the coaches will be watching them as well.
The thing is, the coaches never play favorites. They care about what players can do on the football field and that's it. It's not a popularity contest. For the most part, it comes down to this: Can you help the San Francisco 49ers make the playoffs? If you can, the coaching staff will find a way for you to make this roster. If not, well, you won't.
Also, I think the coaches might surprise us this week the way they did by putting fourth-string quarterback Jarrett Brown on special teams. Brown is a big dude; he's a 6-foot-3, 224-pounder who has been playing football for a long time and the wanted to see if that athleticism would translate to a different position.  And it kind of did as Brown made the tackle the first play he was in there. Sometimes you find those diamonds in the rough by thinking outside the box, so I'm interested to see if the coaches try something along those lines again. 
I will believe until the day I die that this final game makes a difference because that's how I made it on the Chargers' roster my rookie season. I essentially had two preseason games before then, and in the final game our special teams coach told me I had better make a play because I was on the bubble.
I went out there and made two open-field tackles on the leading punt returner from the previous year, Vai Sikahima, and I made the team. 
After that I went on to play for 12 years. I look back and wonder what would have happened if I hadn't made those two plays on special teams. I could have been cut, and who knows if I would have been picked up by anyone else.
I think probably not because I really didn't have any game tape. So even though the starters will not play very much as they rest up for the regular season, this game can mean everything for some of those fringe guys. This game is absolutely huge for those last couple of roster spots.
To hear more from Plummer, tune in to the 49ers pregame radio coverage on 107.7 KSAN/FM "The Bone" starting at 4:00 p.m. with kick-off beginning at 7:00 p.m.