 Gary Plummer played 12 NFL seasons, including four years with the San Francisco 49ers. The former linebacker was also a member of the 49ers Super Bowl XXIX championship team, and has been the team's radio color analyst since 1998. 49ers.com will catch up with Plummer every week this season to find out what he believes will be the keys to the 49ers upcoming game. Enjoy his most recent "Points of the Game" column in which breaks down the keys to the 49ers Week 12 matchup against the Arizona Cardinals.49ers Offense vs. Cardinals Defense**
I'm not breaking any big news here, but the 49ers offense needs to do a better job of sustaining drives. In the NFL, each team averages about 12 possessions per game. When the 49ers are not converting third downs, it's obvious that the unit will have a tough time scoring points. Against Denver and St. Louis, you saw the 49ers make several big plays that produced points. So even though there might not have been a lot of third-down conversions, the big plays covered up those issues.
Against Arizona, the 49ers are facing a team that has given up more big plays defensively than any team in the NFL. The statistics are outrageous. So while the 49ers need to convert critical third downs, you can't forget to take shots down the field. This is the team do it against. The Cardinals have given up 27 plays of 25-yards or more yards. Here's another astounding stat, 141 plays have gone for more than 10 yards against Arizona. To me, that's unheard of. The 49ers have to take advantage of that weakness in the Cardinals defense.
Arizona certainly misses the services of linebacker Karlos Dansby, who signed with Miami in the offseason. Veteran Paris Lenon has stepped up as Dansby's replacement by leading the team in tackles, but he's not really a big-play guy. Clark Haggans, who has been very good for them, has missed three weeks with a groin injury, and his backup Will Davis broke his leg last week. Haggans will probably have to play with a groin injury and that's something to watch.
The Cardinals haven't had production from the linebackers and that bodes well for the Frank Gore and the 49ers offense. Moving the chains on third down, attacking down field and getting the best of the linebackers are all big keys to tonight's game.
49ers Defense vs. Cardinals OffenseThe Cardinals are averaging four yards per carry on the ground, but have the league's lowest number of carries because they've trailed in so many games. For them, it all starts with the quarterback in my opinion. In 2007, Derek Anderson was a Pro Bowler for the Cleveland Browns. He has great ability, throws a deep ball as good as anyone in the business, but his decision-making can get him into trouble. He forces the ball, and frankly, the turnovers have killed Arizona this season.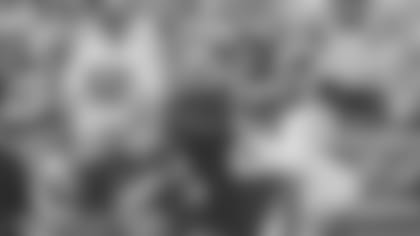 Having said that, the 49ers will need to confuse Anderson with multiple looks and pressures. The 49ers have always matched up well with Arizona. I think it's because the Cardinals never had a legitimate deep threat. Larry Fitzgerald is still one of the premier receivers. He can go up and get any ball thrown his way, but he's not used as much as a deep threat. Steve Breaston, who's coming off MCL surgery, missed three games, but he's been a weapon for the Cardinals as well.
Nate Clements has done well against Fitzgerald and also against Anquan Boldin when he was in Arizona. Now let's see if he can match up well against Fitzgerald and Breaston. Clements is physical at the line of scrimmage, but if he's up against Breaston, the 49ers will need safety help over the top.
We haven't seen a 49ers safety create a turnover this season, but I predict this will be the game one of the 49ers safety will get a turnover with Anderson being Arizona's quarterback.
Key to 49ers Special TeamsThe 49ers have become one of the better kickoff coverage units in the NFL. I know there was a lot of concern about that when the season started because the 49ers lost so many key special teamers from a season ago, but I give a lot credit to the key special teams performers like Delanie Walker, Anthony Dixon, C.J. Spillman – just to name a few.
Those guys have stepped up and they'll be needed again against a talented returner in LaRod Stephens-Howling.
Out-gaining Stephens-Howling in return yards will be a key to the game. The 49ers have said they want more production from their return game and this is a great opportunity to showcase it. Ted Ginn Jr. has been close to breaking a big one, and I'm confident that rookie wide receiver Kyle Williams can make plays in the punt return game if he's on the 45-man active roster.
It would be nice to see what Williams can do with a little space. It certainly helps with the offense if the special teams can pick up a lot of hidden yardage in the game. I'll be interested in seeing how that plays out.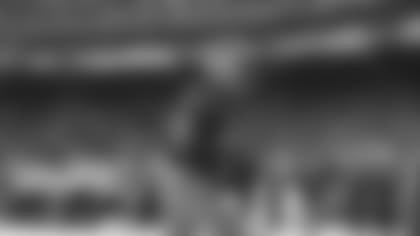 Vernon Davis is a matchup nightmare for anyone. I especially watching him go against Cardinals Pro Bowl safety Adrian Wilson. Although Wilson has a tough time covering him, he usually has help over the top.
I'd like to see Davis get involved in the passing game early and often. With Troy Smith being sacked six times last week against Tampa Bay, it's imperative for Davis to be utilized in the quick-passing game. The 49ers were running deep routes last week, I'd like to see more quick slants and speed screens against Arizona.
When you have two Pro Bowlers square-off like Davis and Wilson, it's always a good game within the game to watch.
Coaching Point of the GameWhile the 49ers should utilize more quick passes this week, I'm curious to see if they use more misdirection too. Trick plays normally work when the running game is sucking in the defense. But the trick plays or misdirection plays only work when the run game is hitting on all cylinders. If you're running well in between the tackles, it really causes a defense to collapse and the outside opens up for trick plays. So unless the 49ers run the ball well between the tackles, don't expect to see any gadget plays.
Parting ShotThe Cardinals have won the NFC West the past two years, went 4-2 in the playoffs, and even went to the Super Bowl because of excellent quarterback play. One year later, and it appears like a completely different team because of the quarterback. That's something that can't be left unsaid.
The 49ers will need to pressure Anderson and make him force the ball into traffic. If Anderson has time to survey the field, Fitzgerald is certainly a target capable of making plays all over the field.
It should be a fun game to watch. Both teams need a win to keep their playoff hopes alive. Let's see how it unfolds in Glendale.
To hear more from Plummer, tune in to the 49ers pregame radio coverage on 107.7 KSAN/FM "The Bone" starting at 2:30 p.m. with kick-off beginning at 5:30 p.m.