Gary Plummer played 12 NFL seasons, including four years with the San Francisco 49ers. The former linebacker was also a member of the 49ers Super Bowl XXIX championship team, and has been the team's radio color analyst since 1998. 49ers.com will catch up with Plummer every week this season to find out what he believes will be the keys to the 49ers upcoming game. Enjoy his most recent "Points of the Game" column in which breaks down the keys to the 49ers Week 11 matchup against the Tampa Bay Buccaneers.49ers Offense vs. Bucs DefenseTampa Bay has struggled to generate a pass rush and they're last in the NFL with eight sacks through nine games. But they're first in interceptions and to me, that's a strange contrast. That means they're very good in coverage.
So far, Troy Smith not turning the ball over has been key to the 49ers success. Conversely, the Bucs have benefitted from the interceptions which they've returned four of for touchdowns. They've benefitted from the big play.
I don't think Smith should change his aggressive style of play just because Tampa has done well against the pass. Smith's confidence has permeated the entire 49ers team. As a former player, you feel good about what's happening on the field when your teammates exude confidence.
The 49ers have been more aggressive with their play-calling too, but have been smart about it. Last week, there were more max protections than I've seen in years. That won't necessarily be the case this week, the 49ers had to do it against Steve Spagnuolo's pressure defense in St. Louis.
Because the Bucs aren't a big blitzing team and haven't generated much of a pass rush, I don't think you'll see as much of the max protection from the 49ers this week. I think you'll see the 49ers spread out more this week. I'm curious to see how they combat that.
49ers Defense vs. Bucs Offense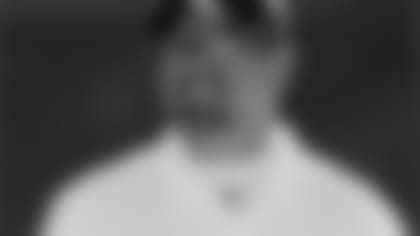 Tampa Bay has been able to go on long drives and move the chains this season. Their third downs have been very efficient. Two guys you really have to watch on third downs are tight end Kellen Winslow and rookie wideout Mike Williams. Williams could be the offensive rookie of the year, leading his team with yards, touchdowns and catches. He's been a go-to guy for them. Winslow is one catch behind him and I think he'll be motivated competing opposite of Vernon Davis, a guy considered to be the best tight end in the NFC.
The key is shutting down the run game and not allow the Bucs to sustain drives. You could say third down is a key, but it's always a key. The 49ers will need third-down stops so Tampa Bay doesn't control the clock. They're playing with a lot of confidence like the 49ers, so it's key to slow them down early and not let them control the clock.
It's been markedly different in the past five games for the 49ers defense. To me, the play of nose tackle Aubrayo Franklin has made all the difference in the world. Joe Staley is the same guy, but you can't make plays when blockers are getting to you. Franklin is doing a fantastic job of controlling blockers.
The difference is when Franklin isn't holding up two defenders in the double-team blocks he faces, he splits the double-team and ends up making the tackles in the backfield. He was a hair off earlier in the year and it wasn't that he was dogging it, his timing just wasn't there. But he's seemed to get it back in recent weeks and watching him and Willis stuff the run has been fun to watch.
If you look at the statistics, the defense has had more trouble with the perimeter running backs, the shiftier runners. The big power backs, Steven Jackson for example, they haven't had problems with.
Tampa Bay is featuring a 240-pound rookie in LeGarrette Blount and I don't foresee the 49ers having trouble with him.
Key to 49ers Special Teams
For Shane Andrus, replacing Joe Nedney this week won't be easy. It'll be best if his name is hardly mentioned, but I'm not sure if that's going to happen, especially with nine of the team's combined 18 games coming down to three points or less. Andrus has never missed an extra point in his career and only has one missed field goal, and he did a nice job filling in for Nedney in the 2009 season finale and was solid for the 49ers in this preseason.
The 49ers kickoff coverage team has been a strength all season long and they'd like to continue that with Andrus handling the kickoff duties. That helps the defense tremendously.
Fans will focus in on Bucs returner Micheal Spurlock because he was with the 49ers for a few weeks last season and because he's having a great year. He's already returned a kickoff for a touchdown and Tampa Bay has thrived off his play. They're playing confident football in their special teams units.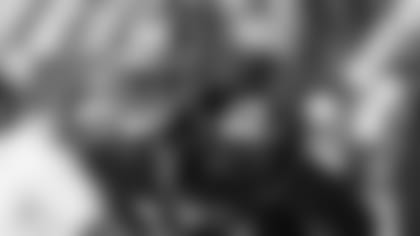 Michael Crabtree against Aqib Talib should be a great game within a game. Talib has been matched up on the opponent's best receiver, so he's faced all the likes of Larry Fitzgerald and Steve Smith already this season. He's done a good job of shutting those guys down.
If Talib strictly covers Crabtree, to me, it says that he's shown enough ability to warrant that type of attention. That's what you want. The one thing that's happened with Smith being aggressive, it opens up things for Frank Gore in the run game. Crabtree's success outside will certainly open things up for Gore in between the tackles.
It'll be fun to watch for 49ers fans. Talib is a third-year player and Crabtree is in his second. Both played in the Big 12 and I'm sure squared off against one another in college. It's great to see matchups between young guys who are establishing themselves in their young careers.
Coaching Point of the GameFundamentals. They're always preached in the NFL and this week they'll come into play, tackling fundamentals specifically. The 49ers did a nice job of tackling the Rams in the open field last week. Other than Steven Jackson's 13-yard touchdown run, the 49ers wrapped up and brought their ball carriers down.
Limiting yards after the catch is crucial once again. Mike Williams been very good after the catch and the same goes for Winslow. He's ranked fourth in the NFL in third down catches and Blount has been a guy who has gained a lot of yards after first contact.
While it's important that every tackler uses proper technique, it's important that all defensive players rally to the ball. Gang-tackling is very important in the NFL, you have to make sure the runner is down and I thought the 49ers did a great job of aiding fellow defensive teammates against St. Louis. One play that comes to mind was a screen pass and there were six 49ers in on the tackle. You absolutely love to see team-wide effort like that and the defense begins feeding off the emotion.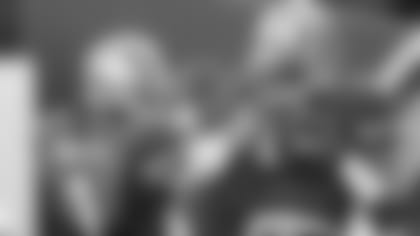 I think the 49ers are starting to get a swagger. You have to play this game with confidence if you want to be successful. I want to see if that swagger continues in this game. That's really the most important thing in my mind.
The defense is confident in their play, but you can tell they're energized by what the offensive side of the ball is accomplishing. If you think for a second that you have to play perfect as a defense, you're not going to play well. You're thinking, "We can't get behind." And if you do get behind you feel demoralized. But now that the offense has been able to attack the entire field, especially with the deep ball, you see the 49ers sideline full of emotion.
Let's see if that swagger carries over this Sunday at Candlestick.
To hear more from Plummer, tune in to the 49ers pregame radio coverage on 107.7 KSAN/FM "The Bone" starting at 10:00 a.m. with kick-off beginning at 1:05 p.m.