 Gary Plummer played 12 NFL seasons, including four years with the San Francisco 49ers. The former linebacker was also a member of the 49ers Super Bowl XXIX championship team, and has been the team's radio color analyst since 1998. 49ers.com will catch up with Plummer every week this season to find out what he believes will be the keys to the 49ers upcoming game. Enjoy his most recent "Points of the Game" column in which breaks down the keys to the 49ers Week 8 matchup against the Denver Broncos.49ers Offense vs. Broncos Defense**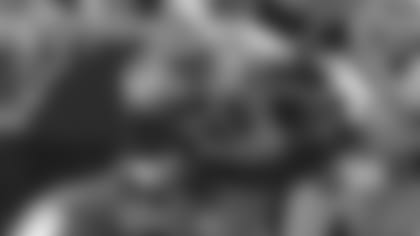 Definitely the key this week is the 49ers having success in the run game. We've said that week after week after week and it's no different here in London. Head coach Mike Singletary has preached it. Offensive coordinator Mike Johnson has preached it. But this week, I think it's more important than ever. Denver is the 30th ranked rush defense in the NFL. They were gashed last week against the Raiders allowing 300 yards. Darren McFadden had a big game and so I'd say, run the ball. Run it until the Broncos prove they can stop it.
That way, you're taking pressure off Troy Smith, who's only started two games in the NFL. I think moving the pocket is important too. Play-action passes off the run game will be big as well. But you don't always have to roll out completely, changing the pocket for a quarterback is going to be important and might utilize Smith's athleticism.
49ers Defense vs. Broncos Offense
Defensively, it's about being physical. If you're a 49ers defensive back, you better get in the face of Denver's receivers. I would advocate playing two-man all game, which is two deep safeties over the top and five underneath defenders playing man-to-man.  That way, you're telling the cornerbacks to get in the faces of Brandon Lloyd and company. Don't give them a free pass of the line of scrimmage. But if they do get by, you'll have safety help over the top.
He's obviously been a big weapon for them, averaging 20 yards per catch. Eddie Royal is another explosive guy on the outside for them. He's hurt, but should be playing today. Jabar Gaffney leads them in receptions and he runs a lot of intermediate routes. How do you take care of that? Get in his face.
First and foremost, the 49ers have to take care of the Broncos quick passing game.  Don't let Kyle Orton feel comfortable back there. They've allowed 17 sacks and they have had five different starting lineups. They're in a little bit of disarray and they're starting two rookies just like the 49ers. Most of the sacks were given up because defenses disrupted the routes on the outside. It's a timing offense and if Orton's getting the ball out quick the 49ers won't be able to get to him. It all goes hand-in-hand.
Key to Special Teams
I think getting the return game going is the key this week. We've played much, much better across the board on special teams. They're progressively playing better in coverage and they need to continue that. I really feel like Ted Ginn Jr. is close to breaking a big return. He's due. Sunday could be a great opportunity for him to impact the game. The return game will be huge in this game. With light rain and a slippery field, guys are running down full-speed and it only takes a slight stumble to get off-balanced.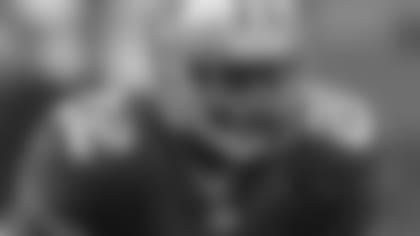 I'm looking at whoever is on Brandon Lloyd. I want to see all the 49ers cornerbacks play physical football. I should say, I'll be looking at the defensive backs in general. I want to see them disrupting the timing of Denver's offense and that's really what I'll be keying in on as the game unfolds.
Coaching Point of the Game
It will be interesting to see how the time change affects both teams. I know from experience, I was having trouble sleeping the first three nights here in London. With Denver flying in on Friday, it's going to be tough for them. The good thing is that the game won't start until 5 p.m. locally, but still, it's not easy to get adjusted. I think the 49ers will have a big advantage.
It's great to see the passion here in the UK. We were at a sports café last night watching the World Series with a lot of Giants fans and obviously they're 49ers fans as well. In walking around Wembley, there's a 49ers flag on every seat.
The British fans are passionate about the 49ers because there used to be only a couple of channels in the 80s, and one of them played American football without commercials. From what I hear, teenage boys had the option of watching church services or an antique show. Watching football was exciting for them and many people began watching during the 49ers successful run. Most people in England are 49ers fans and it's shown. It's really neat to see the support and the 49ers will have a home-field advantage based on what I've seen.