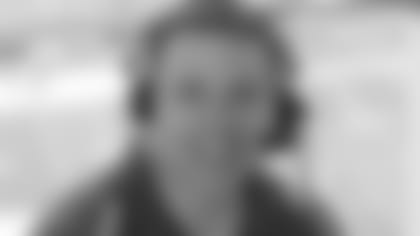 Throughout the 2006 season, former 49ers linebacker and current KNBR's 49ers game day color analyst Gary Plummer shared his take on some of the key points of the upcoming game. Now that the season is over, Plummer reviews 2006 and previews the 2007 off-season.**
Payoff of Ending Season with a W
At the end of the 2005 season, the 49ers finished with two consecutive wins over the St. Louis Rams and the Houston Texans, but those wins weren't against a team that was a playoff caliber team like the Denver Broncos were, prior at least to the 49ers knocking them out in the 2006 season finale. Even though the wins gave the 49ers some momentum heading into the off-season, I really think that beating a team and keeping them out of the playoffs in the process shows where the 49ers team is headed. I think that this win is an even bigger spring board into the off-season than last year.
Off-Season Focus
Our off-season focus has to begin with our defense. I really like what the 49ers did last year, and they have already begun to do it this year, and that is to make sure you hold onto the players that you want to stick around before they get out onto the free agent market. They did that last year with a number of players, and they have done that as well this year with the extension signings of safety Mark Roman, cornerback Shawntae Spencer, fullback Moran Norris, and guard/ tackle Adam Snyder. After taking care of those players, I'm sure the focus will be getting free safety Keith Lewis off the market before he becomes a restricted free agent in March.
That gives the 49ers the opportunity to focus on the combination of free agency and the draft to pick up added talent. This is like the combination that was used last year where the 49ers were not out making a huge splash with huge named free agents, but they did get incredible value from cornerback Walt Harris, who is an alternate for the Pro Bowl after recording eight interceptions, and guard Larry Allen, who is going to the Pro Bowl for the 11th time in 13 seasons. Because of the time table in which they waited to sign Harris and Allen, the 49ers did not have to spend top dollar on those free agents. There will always be players out there in the free agency market like that whose teams are changing schemes, coaches, or are going with the younger player at that particular position. That would then force the team to release the veteran player, which is exactly what happened to both Harris and Allen. If you can hit on a couple of veteran free agents like that again during the off-season this year, that can be a huge win.
In the draft, it is an educated and calculated selection, but it is still not as much of a guarantee in drafting a rookie than signing a free agent with whom you know can perform, and has already performed at this level. At the same time, the 49ers have done a very solid job in drafting the last two years, picking up many guys who are already playmakers and will continue to be for a long time.
Emerging Leaders
Let's talk about some of the playmakers in fact from 2007, guys who really emerged as leaders on this team. I think you have to look at who picked up their play, which guys turned it up and became difference makers. Defensively, you have to look at Keith Lewis and Mark Roman. In that final Sunday against the Broncos, they both set the tone for the entire game as they both got personal fouls during the first series of the game. Both of them were also jawing with the Broncos offensive players from the beginning of the game. That's one of the differences between defense and offense. You need that emotion to play the game on defense and we haven't had anyone like that. Linebackers Derek Smith and Brandon Moore are quiet leaders. Guys like Manny Lawson, Shawntae Spencer, Marques Douglas, and Walt Harris are all quiet too and you need those guys who are cerebral players. But, you also need to play the game, at least on the defensive side of the ball with a lot of emotion and enthusiasm. That makes all the difference in the world, and I think Keith Lewis and Mark Roman brought that to the lineup this season.
Offensively, you will continue to see Frank Gore excel and I'm excited to see what's going to happen after Alex Smith spends another off-season with Norv Turner. That's an education that money can't buy. After having that hands-on experience this past off-season, Alex's quarterback rating increased by 50% this year as he went from a quarterback rating of 49 to 75. If you have another 50% increase next year, you are the top rated quarterback in the League. A lot of people have been critical of Alex, but he finished the year rated higher than Ben Roethlisberger, Matt Hasselbeck, Vince Young, Michael Vick, Matt Leinart, and Brett Favre. He's definitely not Joe Montana or Steve Young yet, but he's still the youngest starting quarterback in the NFL, and he's growing. It's going to be exciting to see him emerge next year as even more of a leader.
Player With The Biggest Upside
You would have to say Vernon Davis physically, because when he was on the field, he showed us what he could do. I think Vernon needs to focus a lot more on what goes on while he is on the field, in terms of talking more with his pads, and look to guys like Gore, Arnaz Battle, and Bryant Young, who are the quiet leaders on the field. Those are the guys who Vernon should also look to in terms of being a classy professional. Unfortunately, there is so much attention being placed on the self promoters like Terrell Owens and Chad Johnson. You saw a little bit of that in Vernon Davis with some of his celebrations this past year, so I would love to see him become one of those leaders who focus on being a leader who leads by example. I really think that the sky is the limit for Vernon Davis. A lot of what he did this year was based on athleticism and talent alone. The biggest jump for a player in the NFL is from being a rookie to their second year. That's because for the first time in an off-season a player doesn't have to do anything else other than lift weights, work on his conditioning, and spend time at the facility with the coaches and the players learning about the offense and the defense. You don't have any other things going on as far as school or training for the Combine, so you can get bigger, and stronger, and faster. It's kind of the same thing with Frank Gore and Alex Smith because both of those guys took huge leaps this year. I would expect to see the same kind of jump from Vernon Davis next year.
Evaluating the 2006 Rookie ClassIn grading this year's rookie class, which is the second for head coach Mike Nolan and VP of Player Personnel Scot McCloughan, you are talking about TE Vernon Davis, LB Manny Lawson, WR Brandon Williams, RB Michael Robinson, DE Parys Haralson, TE Delanie Walker, S Marcus Hudson, DE Melvin Oliver, and S Vickiel Vaughn.
I think Melvin Oliver was the most notable rookie in terms of making significant contributions throughout the season. Oliver didn't stand out, but that might be a good thing for a guy in his position. He certainly wasn't a guy who was game planned for by opponents, but he definitely held his own. He's one of those guys who can make a huge jump this year by spending time at the facility eating, drinking, and sleeping football. I expect him to get bigger, stronger, and faster in the off-season. I would say that Vernon Davis, Manny Lawson, and Melvin Oliver are the guys who you would consider to be big contributors.
Due to the setbacks to Davis, when he missed six weeks due to a fractured fibula, he was unable to show just exactly what he could do.
Wide receiver Brandon Williams also did contribute, but he also had his share of rookie setbacks that saw him inactive for a few games.
Manny Lawson saw reduced action for a few games after it seemed that he hit a rookie wall three fourths of the way through the season. Manny Lawson did finish the season strong, due to him having a pretty good game in Denver, and he is another guy who you can expect to make a huge jump from this season to next because he has the potential to get both bigger and stronger. He will also have an advantage because he will have learned and become more comfortable with the system.
Of the 2006 rookie class, Melvin Oliver would have to be the most consistent.
Some guys we just didn't see enough from. Defensive end Parys Haralson and safety Vickiel Vaughn ended up on injured reserve, while safety Marcus Hudson saw limited playing time in sub-packages. The big test for these guys will essentially be how good they can be in their second season.
Just consider the huge leaps taken by several of the members of the 2005 class in their second season. Like I said, to put that into perspective, you have to go back and look at Coach Nolan's first draft class last year. You can't get any bigger contribution and leap in progress from any players than the amount you got from Alex Smith and Frank Gore this year. Adam Snyder started some games this year, and he will be a huge factor in the offensive line and their rotation in 2007. Billy Bajema has also seen extended playing time on special teams and was a big part of Norv Turner's offense as a versatile blocking tight end. Bajema is capable of doing the little things on the field that don't get publicized. You look at Gore, and the job that the offensive line did in helping him rush for 1,696 yards, well Billy Bajema was one of those guys who blocked for Frank over the season.
So, I think there is a lot of room for improvement from this young draft class and I'm sure they'll use this off-season wisely.