INDIANAPOLIS – Quality defensive linemen can be had at the 2011 NFL Draft. Act now, while supplies last.
Combine talk switched to the strength of this year's draft class with defensive linemen speaking to the media Saturday. Sure, Cam Newton and other top prospects spoke as well, but the true focus of the day was on the linemen who chase after the likes of Newton.
Several of them could be the first overall pick, or at least snatched in the top-10 including Auburn's Nick Fairley, Clemson's Da'Quan Bowers, Alabama's Marcell Dareus, California's Cameron Jordan and North Carolina's Robert Quinn.
All but Fairley spoke on Saturday, and there was plenty to be learned from each defensive line prospect. They're all being asked a similar line of questioning. Which scheme suits them best? How important is it to be the first defensive lineman selected? What sets them apart from the competition?
Bowers, the reigning ACC Defensive Player of the Year, hopes he hears his name called first come draft time. It's definitely a goal of his.
"I don't think anybody here doesn't have the goal to be the No. 1 pick," said the Clemson defensive end, who registered 15.5 sacks last season.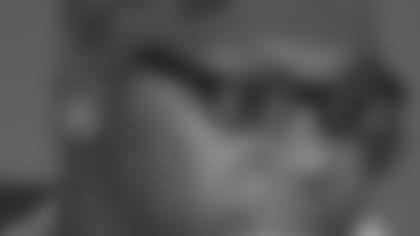 The junior admittedly made a difficult decision leaving school early, but ultimately felt it was the right timing.
"I weighed out all the pros and cons, but it was best for me," the 6-foot-4, 275 pounder said. "I wanted to compete at a higher level."
Now Bowers is competing with other top prospects for the attention of NFL teams. He'll gain more interest beginning Saturday night when his combine interviews kick off with teams.
On the other hand, Jordan, Cal's latest lineman prospect, was coyer on the interview subject. Asked about which teams he'd met with or was scheduled to speak with, he simply declined to get into specifics.
But Jordan offered plenty of memorable quotes in his podium session, including this one:
"I thought I was going to be a basketball guy, the next A.I., but I don't think I have the frame for that, I'm a little bigger than he is," he joked. "I thought I was going to be Kevin Garnett, that didn't pan out as well. Football suits me."
Indeed, football is a great fit for Jordan, a first-team All-Pac 10 selection. He set a career-high tackles mark with 62 stops and 12.5 tackles-for-loss in 2010.
Jordan's personality is clear for everyone to see when he speaks, but does it switch up on gameday? Not really, only when he's doing what he loves most.
"I still have the smile on but it's for a different motive," he explained. "It'll put the biggest smile on me to hit a quarterback and hear the wind come out of his chest… I get up and have a nice little swag to me just because of what I've done on the field. That pleases me the most."
Besides character, what sets Jordan apart is his wingspan. He stands 6-foot-4, 287 pounds, but was measured with the longest wingspan at the Senior Bowl.
"I think it's a great advantage," Jordan said. "With extension, there's not too many guys who still can still hold on to me. And with that, I'm able to shed them quite easily."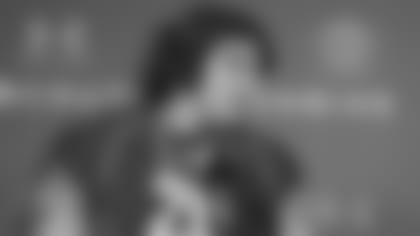 Jordan's unique size and length give him more options in terms of what type of defense he can play in, but he's likely to remain a defensive lineman. However, another top prospect, Purdue defensive end Ryan Kerrigan, might make a change to outside linebacker.
"In my training for the combine I've been working on a lot of (pass) drops from a 3-4 linebacker standpoint," the 6-foot-4, 255 pounder said. "I feel like I've made a lot of strides with that."
Kerrigan is willing to play in any scheme, just as long as he's able to rush the passer. The Big 10 Defensive Player of the Year registered 12.5 sacks last season and hopes to continue his pass rushing prowess on the next level.
Kerrigan credited much of his success to Purdue's strength and conditioning program.
"I think that's helped me become the player I am today," he said.
The player he becomes tomorrow is up for debate. He'll have to make an impression on one of the 32 teams. From there, he'll know where he'll line up in the NFL.
But until then, for Kerrigan and the other defensive line prospects, it's about being impressive every step of the way and letting the cards fall as they may.
They certainly impressed on Saturday.