The band is back together – minus the musical instruments.
Handshakes, hugs and even forearm bashes were exchanged in the lobby of the team hotel as the rest of the 49ers veterans reported for training camp on Thursday.
"It's kind of an anxious day," Pro Bowl linebacker Joe Staley said moments after he walked into the hotel and was greeted by teammates. "You're anxious to see what's going to happen and you get excited at the same time.  It's time to get back to doing what we love to do."
Willis was all smiles upon finding defensive teammates in the lobby checking in at the same time like outside linebacker Manny Lawson, defensive tackle Aubrayo Franklin, and cornerbacks Nate Clements and Marcus Hudson.
Clements appeared to be in great spirits after he missed several offseason practices because of illness.
"It's good to see everybody," Clements said. "I had a case of pneumonia, so it's good to get back into the swing of things."
Clements expects to immediately get back into his old routine on the field after missing time. He also expects training camp to be tougher than any he's experienced in the last two years with the 49ers.
"I made sure this offseason that I was physically and mentally prepared," Clements said. "I know coach Singletary is hard-nosed.  I know he's ready to put us to work." 
The first days of training camp figure to be similar to the 49ers intense offseason program, with Singletary pushing the team to give their best effort every day like he did during minicamps and organized team activities.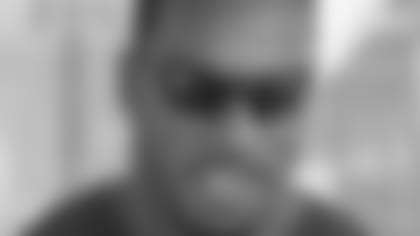 "Coach Singletary took over last year and things started to look upward," Willis said. "It's a positive – the way we went about offseason conditioning, our training and how we went through minicamps and OTAs.  Now we're looking to continue that and carry it over into training camp and into the season."  
Singletary already announced on Tuesday in his opening training camp remarks that players will be wearing full pads for at least the first week of camp. In fact, both practices each day will be in pads.
"It's his mentality that he wants to put on us," Willis explained. "We're going to be a physical football team.  I've been working my tail-off to get ready.  I'm excited to go out there and take on the challenge that he has for us."
Frank Gore said it's the first time in his career that he'll be in full pads on the first day of training camp.
No problem though, the workhorse running back said he's ready for whatever lies ahead.
"I'm happy because our season is right around the corner, now it's just time to work," he said. "It's going to be tough, but I'm alright.  I train very hard all season.  I'm ready to play."
Besides being ready for the very first day of camp, the players have to prepare themselves to be away from friends and family for close to a month. Snacks, comfortable clothes and all sorts of gadgets were a common necessity according to many of the players.
 "In my bag is a lot of underwear, a lot of socks, regular pajama pants and sweat pants," second-year wide receiver Josh Morgan said. "Who wants to really get dressed and go to training camp every day? You need just a toothbrush and an alarm clock to make sure you're on time. You need phone charger, your computer and music.  That's all you need in your bag – that's it!"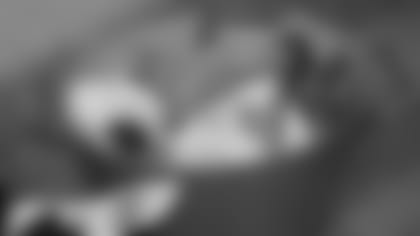 Almost as important as comfortable clothing, several of the players said that having good snack food in the hotel room is a must. Offensive lineman Adam Snyder brought in an impressive collection of snacks with him, which was provided by his wife Erika according to tackle Joe Staley.
But not every player was lucky enough to have their favorite goodies packed for them.
"I forgot my snacks at home!" punter Andy Lee painfully remembered. "I do bring some snacks, but I guess I'm going to have to ask the wife to bring those up!"
Now that the team has checked into their rooms and reported for camp, only a couple of team meetings are left on the itinerary before heading out to the practice field Saturday morning for the first practice of camp.
Although the start of camp is days away, several players have already been in town working out at team headquarters. During those workouts, there's been a lot of chatter about the team's expectations for the upcoming season.
"We're all really excited," Morgan said. "A lot of the guys were in the locker room last night talking about how hungry they were how ready they are to start the season.  I'm ready to bring that winning tradition back to the 49ers."