Even without Tom Brady, New England knows how to pull out wins, something the 49ers are seemingly still trying to figure out after a 30-21 loss to the Patriots at Candlestick Park on Sunday.
"I think it is a matter of us understanding what we have here, and understanding where we are," said cornerback Walt Harris. "We definitely are a talented team, but it's not all about that. It's a team game – everybody playing hard, doing their job and playing like that. Once we get to that understanding, I think we'll be a whole lot better off."
Linebacker Takeo Spikes notched his second interception of the season on the first defensive series for the 49ers, setting the kind of aggressive tone the unit would like to be known for. But it was one of only a few highlights for a unit that for the second game in a row was burnt for an explosive, and costly pass play.
Immediately after taking a first quarter 7-0 lead on a 16-yard JT O'Sullivan touchdown pass to Frank Gore, Harris and starter Nate Clements allowed Randy Moss to get behind them for a 66-yard tying touchdown. The 49ers sent a safety blitz on the play, putting Clements in underneath coverage with Harris over the top. Harris slipped just before the ball arrived, leaving Clements to chase Moss from behind.
"It's disappointing. It won't be erased from my mind for a while," said Harris. "We pride ourselves in the backend and giving up a play like that, which I believe changed the momentum of the game, is very frustrating."
The defense bounced back with Clements picking off another deep ball attempt to Moss early in the second quarter, marking his first interception of the season.
"I saw the ball, made a play on it, nothing really to it," said Clements. "I thought we were going to create havoc. We had an opportunity to cause some pressure, force him to make some odd throws, play tight coverage, create turnovers, sacks, the goals we have for ourselves as defense. I felt very confident coming into this game that we had an opportunity to accomplish some of those things."
But while the secondary curtailed New England's vertical shots for the remainder of the game, the Patriots then chipped away with an underneath passing game. Despite sacking quarterback Matt Cassel five times for 26 yards and picking him off twice, the inexperienced player still completed 68.7% of his passes.
"I know we brought pressure," said head coach Mike Nolan. "I know how excited people get about sacks and how they think they're directly related to winning. That should give you a great example that it really isn't. Winning is all about having more points than the other team. It gets down to staying on the field offensively on third down and getting off on defense, and a lot of other things, but it's never one area."
New England also used a by committee rushing attack against the 49ers base defense, racking up 144 yards on the ground and controlling the clock for almost forty total minutes, nearly twice that of the 49ers offense.
"I think they had quite a bit of yards rushing and that's not good," said defensive end Justin Smith. "They sustained drives, they moved the ball on us and they made plays when they had to. From that standpoint, I don't think we played well at all."
Following a first quarter interception by safety Brandon Meriweather on a deflected deep ball to Delanie Walker at the 4, the 49ers offense had at least gotten on track as they quickly corrected last week's early scoring problems against the Saints. The 49ers reached the end zone with a pair of back to back quick, four play scoring drives to take a 14-7 first quarter edge, but they failed miserably in maintaining their scoring assault.
"We started off really well, but we weren't able to sustain the kind of momentum we started the game with," said receiver Bryant Johnson. "That's something we'll have to go back and look at on Monday and correct. Because we definitely felt like we were better than what we showed out there. We did it in spurts, but we need to be able to put it together. We failed to execute and got into some third down situations and didn't convert. We just really feel like we're better than we performed today."
The 49ers came out throwing to start the second half and after a scramble by O'Sullivan, the 49ers quarterback was picked off by safety Rodney Harrison.
"I probably tried to squeeze it in there, but that's still a throw that I make a lot," said O'Sullivan. "When I released it, I thought I was going to get it in there."
New England capitalized on the interception, and eventually extended their 17-14 halftime lead to 27-14 early in the fourth quarter after Kevin Faulk's second 2-yard touchdown run of the day, and a 40-yard field goal by Gostkowski.
"They had the ball for far too long," said Spikes. "It's disappointing and frustrating. We have to give our offense more opportunities."
The 49ers offense meanwhile didn't even earn another first down until their first possession of the fourth quarter. Their ineffectiveness was highlighted by their most manageable 3rd down conversion – a 3rd and 1 from their own 24 during the second quarter. Frank Gore had earned five and then four yards on back to back carries, but on 3rd and short he followed behind David Baas, in as a tight end, and was dropped for a loss by Tedy Bruschi.
"We get points and have good drives, and then you have those plays, where you have three and out four times in a row," said tackle Joe Staley. "It's just frustrating because that's not the offense we have. And you can see if everybody just does what the heck we're supposed to do, the plays are there, the yards are there. It's frustrating as an offense to go through that."
The offense finally came alive and pieced together an 11-play, 80-yard scoring drive at the start of the fourth quarter to pull back within six, only to have the defense give up an almost six minute 10-play drive that ended in a 49-yard Stephen Gostkowski field goal to make it a two-score game with 4:47 left to play.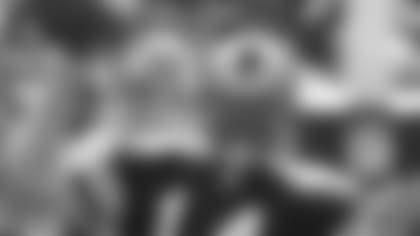 Facing an all or nothing 4th and 16, O'Sullivan found himself being picked off again, ending the 49ers realistic hopes for a comeback.
"I'm not going to make any excuses about having rhythm or not having rhythm," said O'Sullivan who finished 14 of 29 for 130 yards, three touchdowns and three interceptions. "The point is we didn't capitalize on enough of our opportunities. It's something we're going to have to work on."
Following their second straight loss, it's clear that the 49ers have a bit of a laundry list to work on.
Turnovers, penalties, and self-inflicted mistakes continue to thwart an offense that is believed to be loaded with talent.  A high-profile 49ers secondary has meanwhile given up uncharacterisic pass plays, as the overall promising defensive unit has failed to live up to lofty expectations.
"It is a four quarter game and we haven't put it all together for four quarters on the games that we've lost," said Harris. "In the two games we've won, we played confident ball all through four quarters. We haven't done that. We've let a play here or a play there get us down and it takes away our momentum. We have to find a way to get that momentum back. It's a matter of guys doing their job and keeping a positive tempo throughout the entire game."
Game Notes: S Michael Lewis was the only player listed after the game with an injury. Lewis left late in the game with a right elbow strain.