Former Cal standout quarterback Aaron Rodgers did not have a pleasant return to the Bay Area on Saturday night, thanks to the efforts of the 49ers pass rush, who sacked him four times in the first half.
Matter of fact, the 49ers defense made it hard on all of the Green Bay quarterbacks, as they registered six sacks and held the Packers out of the end zone in their 34-6 victory at Candlestick Park.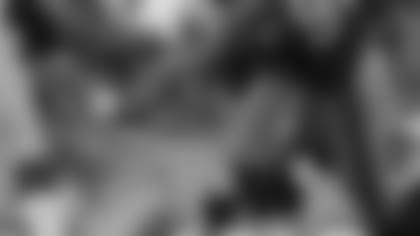 Five different 49ers recorded a sack, including two from outside linebacker Tully Banta-Cain, one and a half from defensive end Ray McDonald and another from defensive tackle Walter Curry. Newly acquired defensive end Justin Smith, as well as outside linebackers Manny Lawson and Rod Green were each credited with half a sack.
"It was a total defensive effort," Smith said of the 49ers performance up front. "All eleven of us played pretty well tonight. There was still some lapses and room to improve, but this was a night to build off."
Rodgers was constantly pressured on the night, completing 9-of-16 passes for only 58 yards. His rookie backups Brian Brohm and Matt Flynn did not fare much better, as they were both held to 33 yards passing.
From the very first possession of the game, the 49ers defensive unit was consistently in the backfield applying pressure. On the third play from scrimmage, Rodgers was tripped by McDonald as he tried to scramble. Lawson brought Rodgers down, splitting the sack with McDonald.
"It was good to be back out there and make a play. In the first game I didn't have many tackles, so to come out here and actually make a play was a big deal," Lawson said afterwards.
The 49ers were able to get pressure on the Packers with only four pass-rushers, but defensive coordinator Greg Manusky also dialed up a couple of different blitzes, and it wasn't only the guys up front applying the pressure.
Following McDonald's and Lawson's sack, cornerback Shawntae Spencer had arguably the biggest hit of the night on his disguised corner blitz. He was able to level Rodgers, hitting him square in the chest right after he threw the ball.
"It was a good call by Manusky," Spencer said. "I wished I would have gotten there sooner before he got rid of the ball, but they didn't convert the third down anyway."
The next offensive series for the Packers was not much different than the first.
The Packers found themselves with excellent field position at the 49ers 10-yard line following a Charles Woodson interception, but a McDonald sack on the second play of the series lost them six yards.
"It's always a good thing no matter where it is on the field. I just wanted to make a play for my teammates and help us get a big stop," McDonald said.
Head coach Mike Nolan even commented after the game on how effective McDonald was in the game.
"I saw several players make some plays but I know one player that caught my attention on some plays was Ray MacDonald," Nolan said. "He's working very well on the defense both on the base-downs and in the sub-package. He works closely with Justin Smith. The two of them are working together well as far as pass-rush situations, whether it's on the outside or whether it's the inside."
In the second quarter, Smith and outside linebacker Rod Green helped close the pocket on Rodgers and combined for a sack as they pulled him down.
The 49ers second team defense also got in on the act midway through the second quarter when defensive tackle Walter Curry dropped Rodgers for a nine-yard loss.
"We closed the pocket on him. He stepped towards me and I grabbed him, took him down and then celebrated with the guys," Curry said.
The second half was much like the first for the 49ers defensive line. The unit continued to apply pressure and was fortunately able to recover two Packers fumbles.
In the third quarter, a fumbled snap exchange from Brohm was recovered by 49ers defensive tackle Ronald Fields inside of Green Bay territory at the 16.
Following that turnover, outside linebacker Tully Banta-Cain recorded two sacks and forced two fumbles on back-to-back plays in the fourth quarter. Packers reserve left tackle Daryn Colledge was no match for Banta-Cain, who sacked Flynn.
"I needed that," Banta-Cain said. "It was late in the game and we were just trying to get some rhythm as a defense. On the first one, I got some good coverage so they gave me some time to get there. On the second one I was able to capitalize off the tackle, getting the ball out both times."
Banta-Cain's first hit caused a Flynn fumble that the quarterback quickly recovered, but his second bone-jarring hit knocked the ball out of Flynn's throwing arm and defensive tackle Atiyyah Ellison recovered the fumble.
With six sacks, two forced fumbles and two recovered fumbles, the 49ers defensive line was pleased with their first performance at home, but the secondary was even happier to have witnessed the stellar play.
"It cuts our work in half," Spencer said. "Those guys have been working really hard for the whole off-season and the beginning of camp. It's good to see them have success."
Free safety Mark Roman called the defensive line's performance "mean and nasty."
"As a defensive back, you really like to see that pressure because you know you're going to get opportunities to get some picks," Roman said. "That's how they work every day in practice. They're a ball-hawking group too."