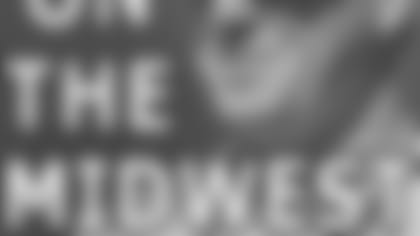 Player Personnel Assistant Ethan Waugh is in his fourth season with the 49ers and has become a jack of all trades for VP of Player Personnel Scot McCloughan with duties that cover both the pro and college side of scouting. In this latest column, Waugh talks about his scouting trip to southern California which took him to programs such as USD, USC and UCLA.**
The college scouting season is really heating up, and my schedule is getting busier. Moments after our game against Pittsburgh ended, I hopped on a plane to San Diego to begin a swing through southern California.
My first visit was the University of San Diego, a non-scholarship I-AA school. This being my first foray onto the campus, I was tremendously impressed with the immaculate grounds and stunning buildings. USD definitely has a "college" feel to it and benefits from a great location minutes from downtown and the beach. The Torero coaching staff really makes a scout feel at home, and it helps to have a number of connections – USD head coach Ron Carragher was an assistant coach with 49ers defensive assistant coach Jason Tarver and Director of Football Administration Terry Tumey at UCLA, defensive coordinator Dave Adolph is a former advance scout for the 49ers and once coached Greg Manusky, and quarterback coach Jimmie Dougherty and I once coached together.
I hope the USD players realize how blessed they are to play for such a strong, positive staff. Each of these coaches is also a valuable reference concerning USD's star player, quarterback Josh Johnson. Josh, who grew up in Oakland, is a three year starter and a truly dominant player at the I-AA level. He possesses a quick release, uncanny accuracy, great athleticism and the added bonus of playing in a pure "West Coast" offense. Look for Josh to become an item as the year progresses. After practice, I evaluated a number of Josh's games while the USD coaches broke down film of their upcoming opponent, the Butler Bulldogs. At roughly 9pm, the coaches ended their meetings, and Coach Dougherty and I went to dinner to discuss his pupil in greater depth. Over the house specialty, turkey tacos, I learned a great deal about Josh's background, his day to day personality, and his role in the Torero offense. After dinner, I hurried to the hotel to type my report and get some sleep before heading to San Diego State on Monday morning.
I pulled onto San Diego State's campus at early on Monday morning and met with pro liaison LeCharls McDaniel. Coach McDaniel was riding high thanks to the Aztecs' big win over Jerry Glanville's Portland State squad on Saturday, and provided detailed information on all of SDSU's seniors.
One of the most interesting prospects is running back Lynell Hamilton, who hails from Stockton. Lynell chose San Diego State over many of the most prestigious programs in the nation and his name was mentioned in the same breath as such future stars as Adrian Peterson of the Minnesota Vikings. Lynell's career began with a bang, rushing for over a thousand yards in his first season and being named a Freshman All-American. Since then, he has been beset by injuries and has not been able to maintain such a high level of production. Now, as a senior, Lynell spends most of his time at fullback and is a major contributor on special teams. I have a great deal of respect for a player that can put aside his personal aspirations for the betterment of the team, and I hope that he continues to develop, distance himself from injuries, and get a shot to prove himself in the NFL.
After finishing up the San Diego State film, I jumped in the car and made the drive north to Los Angeles, where my next two days would be extremely busy.
My first destination in Los Angeles was top ranked Southern Cal, but first I had to negotiate the horrendous traffic. Less than a mile from my hotel I found myself entrenched in the world's longest parking lot, and the eight mile trip to campus took well over an hour. Finally, I made it to Heritage Hall and was immediately reminded of the Trojan tradition - Heisman Trophies and National Championship awards litter the lobby, while posters of former greats such as Ronnie Lott surround you in the meeting room.
Once the film is turned on, you quickly understand why this era of Trojan football compares favorably to those of the past – they have a number of excellent players. Head coach Pete Carroll has assembled an extremely deep roster from all corners of the country. Not only are they extremely talented, but they are well coached, disciplined, and play with relentless motors. On the defensive line, Sedrick Ellis and Lawrence Jackson are stout against the run and can collapse the pocket from inside and out. Linebacker Keith Rivers roams sideline to sideline and has developed into a hitting machine, and corner Terrell Thomas possesses great length and fluidity.
On the offensive side of the ball, quarterback John David Booty calls the shots and coolly distributes the ball to a number of great playmakers much as a savvy point guard does on the basketball court. Up front, Sam Baker and Andrew Radovich lead a deep offensive line, and Chauncey Washington and Fred Davis are dangerous weapons at the running back and tight end positions, respectively.
One of the great things about the Southern Cal program is that they do not take their accumulation of talent for granted, but work exceptionally hard to sharpen their skills. Their practice tempo mirrors that of an NFL practice and competition pervades each drill. One highlight of the visit to USC was running into former 49ers punter Tom Malone in the weight room. Tom spent the preseason with the Patriots, and now practices daily on his own to prepare for his next opportunity in the NFL.
The following day, I made the trip to Westwood to visit UCLA. The Bruins have a large senior class, and a number of prospects. Bob Lopez, Director of Football Operations, is the pro liaison, and he does a tremendous job of detailing each player's family background, work habits, leadership abilities and academic history. Much has been made of UCLA's transformation on defense over the past few years, and much of the credit has to go to the development of defensive end Bruce Davis and safeties Christopher Horton and Dennis Keyes. Davis has proven himself as a dynamic pass rusher and Horton and Keyes team up to provide great run support and over the top coverage in the back end. Head Coach Karl Dorrell runs a crisp practice, and the Bruins clearly dialed in on upcoming opponent Oregon State, resulting in a big victory.
Following practice, I made my way as quickly as possible to LAX and caught the last flight to San Jose. Even though it was hours past his bed time, my wife and son picked me up at baggage claim and spent a little time together before I reported to the 49ers facility the next morning. There, I caught up on report writing, logged in a number of college game tapes we received from the NFL dub center, prepared emergency board information for our game against the Seahawks, and even found a little time to watch our practice and look at tape on Seattle.
Saturday is college game day, and I took full advantage of being in the Pacific time zone and watched my brothers' Army team defeat Temple on T.V. before heading to the San Jose State/Cal-Davis game at Spartan Stadium. On a beautiful, sunny day, the Spartans' Adam Trafalis passed SJSU to victory. Getting another look at all of the prospects on both teams will really help in the long run because their play speed really picks up in such a competitive game.
On Sunday morning, pro scout Quentus Cumby and I shared a ride to Monster Park for our match-up with Seattle. Certainly the end result did not turn out as we hoped, but we cannot forget the positives that we accomplished. Following the game, we returned to the office and I gathered my college scouting materials and prepared to head to the airport. Another flight awaited, this time to Portland, Oregon, where I would begin my swing through the Northwest.
I'll fill you in on that trip in my next blog.