Player Personnel Assistant Ethan Waugh is in his fourth season with the 49ers and has become a jack of all trades for VP of Player Personnel Scot McCloughan with duties that cover both the pro and college side of scouting. Although Waugh will be doing some college scouting out west this season, for now he's at team headquarters in Santa Clara keeping a close watch on the 49ers training camp. Catch up with him in this latest edition of Out West with Waugh.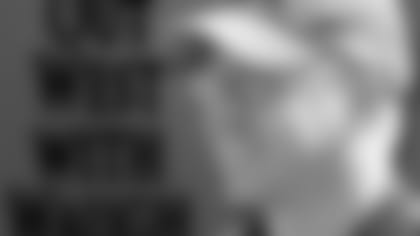 We have officially reached the dog days of training camp - 24 practices with just a single day off for the players. The team has settled into the preseason "eat – meet – practice" routine, but is anxiously awaiting Monday's preseason opener against the Broncos. It sounds like a cliché, but players really do get tired of practicing against each other, and are eager to prove their abilities against another team.
For the rookies, preseason games give them a glimpse of what the regular season is like – a handful of days to recover from the previous week, learn the tendencies of a new opponent, and master the new schematic wrinkles that the coaches have prepared. So far, our rookies have adjusted well to the NFL and have handled everything the coaches have thrown at them. The athleticism of first round picks Joe Staley and Joe Staley has been evident from day one, and they are extremely competitive. Ray McDonald and Joe Cohen have shown the power and relentless play that led their team to the National Championship and Jay Moore is proving that he has the range to play outside linebacker. Tarell Brown and Dashon Goldson have both made their presence known in the secondary with their ball skills and hitting ability. Jason Hill catches everything and Thomas Clayton has been a workhorse in the backfield. Even free agents like receiver Dominque Zeigler and running back Arkee Whitlock have impressed by quietly and consistently making plays. I would expect to see more of the same from the entire group against Denver.
The preseason is extremely important to the personnel department as well as the players. Not only are we constantly reviewing our own roster, but also those of the 31 other teams. With 80 or more players on each club, Tom Gamble and his staff in the pro personnel department have their hands full evaluating every player in the league. It is difficult to get a complete picture on a player because he may play only a series or two in each game, so every play, including special teams, is scrutinized. We then take these evaluations and determine who is a lock to make each team, who is on the bubble, and who will most likely be waived. From these groups of players we develop lists of who we would like to add to our final roster, our practice squad, and our emergency list. Inevitably, injuries will strike our team at some point this season, and we will lean hard on our preseason evaluations to choose our replacements.
It was great to have the college scouts here in Santa Clara, but they have now returned home, and I will not see the entire group again until the Senior Bowl in late January. They begin making their school visits on Monday, and will participate in their own version of two-a-days, because in most cases they will see practice at one school in the morning, and then travel to an afternoon practice at a second school. Justin Chabot even has a few days where he can hit three schools in one day. Obviously, the college scouts do not have any games from the 2007 season to grade, so they will observe practice and practice tape, take notes on body types, and begin in-depth investigations into each player's background, work ethic, football character and capacity to learn. This involves interviewing the school's assistant coaches, strength coaches, and academic counselors – essentially everyone at the school that comes in contact with the player. The scout then must shape these opinions into an accurate portrait of the player.
In the next few weeks, I'll keep you updated on the team's progress here in Santa Clara, and our scouting efforts out west.