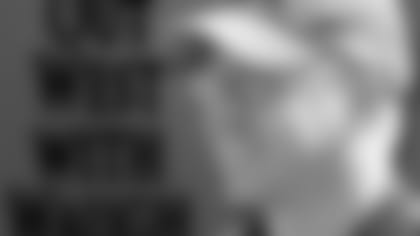 Player Personnel Assistant Ethan Waugh is in his fourth season with the 49ers and has become a jack of all trades for VP of Player Personnel Scot McCloughan with duties that cover both the pro and college side of scouting. In 2007, Waugh will be out on the road more frequently scouting schools in the Western region and will trade off with area scout Todd Brunner in sharing some of their scouting experiences in this online column, Out West With Waugh. ** 
Let's pick up where "Brunner's Blog" left off…
Following the draft, our area scouts returned to their homes and were able to relax with their families after the lengthy draft preparation process.
However, the break was short lived and the chase for the class of 2008 started as the National Football Scouting Spring Meetings began in Florida late in May. NFS is one of two scouting combines that provide evaluations, measureables, background, and medical information on every senior football player in the country to the NFL teams. It is a great starting point for the upcoming year and always exciting to learn more about the players that you have seen flashes of, but haven't truly evaluated. The NFS meetings were held in a new location this year, Captiva Island – Although it sounds like a vacation, meetings run all day long and there is no time to enjoy the sun. However, it is nice to spend the evenings with scouts from other teams. The atmosphere is more collegial than competitive, and it is fun to rehash everyone's drafts and compare notes on the players that each team selected.
Over the course of the summer, each area scout submitted reports on all of the top players in his area based on 2006 games. This really helps us target which schools Scot and David McCloughan will visit in the fall. It also will help us track each player's development over the course of his career.
All of our area scouts arrived in Santa Clara on Thursday, and we started work on Friday morning. At our first meeting, each scout was given a binder encompassing everything they could need this fall, from each player's arm length to how to fill out an expense account. Scot then went over our policies and procedures for the department. Currently, each scout is developing his own schedule which is very much like putting together a puzzle. Some colleges do not allow scouts to visit during certain days of the week or during the week when they are preparing for an important rivalry game in order to limit distractions, while other schools will allow scouts to visit at any time. No matter the setup of the school, each scout must find a way to visit the same school multiple times to watch film, meet with coaches and view practice or games for each of the prospects in his area.
Fortunately, most of the programs in the West are pretty lenient with their restrictions, and my schedule is shaping up nicely. By the time practice starts on Sunday, each scout will know his schedule from now until the draft inside and out. Travel and hotel reservations will be made, and some of the scouts will go so far as to pick the restaurants where they will have dinner.
This afternoon we will start an exciting process – working with our new scouting software. We recently replaced our old, clunky system with an extremely efficient one. It should cut down the amount of time that each scout spends maneuvering through the system and allow him more time to devote to evaluations and the actual writing of his reports. It is a blessing for me, because once the initial set up is complete, my administrative load should be decreased greatly, allowing more time to evaluate players.
The area scouts are really excited about seeing the team practice for the first time on Sunday. They were not here for mini-camp and OTAs, and therefore haven't yet seen our newly acquired players live in a 49ers uniform. I think they will be impressed with how well our younger players have adjusted to the pro game, and how much our free agent signees have added to our veteran group.