It can never be too early to discuss who will face the San Francisco 49ers in the team's second year under Jim Harbaugh. Throughout the offseason, we'll take a team-by-team look at the 49ers' 2012 opponents and the storylines for each team. Up next are the Seattle Seahawks, who are scheduled to face the 49ers twice this coming season after being swept by San Francisco last season. View the 2012 schedule. Team:Seattle Seahawks When: Week 7 (Oct. 18, Candlestick Park) and Week 16 (Dec. 23, CenturyLink Field) 2011 Record:** 7-9 (3-5 Road, 4-4 Home)
2011 Recap: Though one of the final outcomes might suggest otherwise, the 49ers and Seahawks squared off in two closely contested matchups last season. The first, a 33-17 San Francisco victory at Candlestick Park, saw Ted Ginn Jr.'s fourth quarter kickoff and punt returns for touchdowns give the 49ers a comfortable margin of victory. The score was much closer when the teams met in Seattle for a Week 16 contest filled with playoff implications for both clubs. San Francisco was once again victorious, this time by a score of 19-17. The defeat effectively ended Wild Card playoff hopes for the Seahawks and allowed an emerging 49ers club to maintain its standing as the NFC's No. 2 seed. Despite the disappointing end to Pete Carroll's second season in the Pacific Northwest, Seattle rallied in the second half of 2011, finishing the year 5-3 after a 2-6 start. Seattle upset playoff teams like the New York Giants and Baltimore Ravens, but struggled in other games, losing to the Cleveland Browns and Washington Redskins. Much of the second half swing was due to the hard-running of Pro Bowl running back Marshawn Lynch. The Oakland native and cousin of 49ers quarterback Josh Johnson, rushed for 1,204 yards and became the first opponent to score a rushing touchdown against San Francisco last season… 16 games into the season. Lynch enjoyed all that production behind a patched up offensive line. Starting left tackle Russell Okung, the No. 6 overall pick in the 2010 NFL Draft, missed time with a torn pectoral muscle last season. The right side of the line was also hampered with injuries as guard John Moffit and tackle James Carpenter both suffered torn knee ligaments. In the passing game, Mike Williams struggled to make the same type of impact in the passing game as last year's No. 1 receiver did in 2010. The former USC standout under Carroll totaled 18 receptions for 236 receiving yards with one touchdown last season. Seattle relied on undrafted Stanford wideout Doug Baldwin to provide the production most of the year. The 5-foot-10, 189-pound receiver led the Seahawks in catches (51), receiving yards (788) and touchdowns (4). Quarterback Tarvaris Jackson finished the year completing 60.2 percent of his passes for 3,091 yards. However, the seventh-year veteran enters training camp looking to fend off a few challengers who want his position as the team's starting quarterback.
2012 Outlook: * *Quarterback battles are always a hot topic in any city, in any training camp. Seattle should expect a lot of attention with regards to their situation. After all, Carroll has openly said Jackson will compete for the job with free agent Matt Flynn (formerly of the Green Bay Packers) and third-round pick Russell Wilson out of Wisconsin. All three split reps this offseason which will likely continue long into training camp and preseason contests. Besides quarterback, Seattle's first-round selection will be a much discussed topic. With the No. 15 overall pick in the draft, the Seahawks tabbed West Virginia linebacker Bruce Irvin to be another feared pass rusher opposite of Chris Clemons, who totaled exactly one third of the team's 33 sacks. Seattle added several known defenders this offseason to complement an impressive young secondary with Pro Bowl safeties Earl Thomas and Kam Chancellor. Free agent signings like linebacker Barrett Rudd and defensive tackle Jason Jones should help solidify a defensive unit that finished seventh in points allowed (19.7) and ninth in yards allowed (332.2). The team added Utah State linebacker Bobby Wagner with a second-round draft pick, to potentially be paired with last year's fourth-round pick K.J. Wright, who took a starting linebacker position away from former No. 4 overall pick Aaron Curry (since traded to the Oakland Raiders). The team also boosted its offensive depth, drafting Utah State running back Robert Turbin in the fourth round, and later acquiring veteran tight end Kellen Winslow from the Tampa Bay Buccaneers for a conditional 2013 draft pick. Winslow will be paired with last season's free agent addition Zach Miller, who caught just 25 passes for 233 yards in his first season in Seattle. Another 2011 free agent signee, wide receiver Sidney Rice, appears to be healthier for the upcoming season after struggling with injuries that limited him to 32 receptions for 484 receiving yards and two touchdown catches. Seattle opens up with two of its first three games at home where the team's well-know fans (The 12th Man) can make it one of the most difficult environments in the NFL.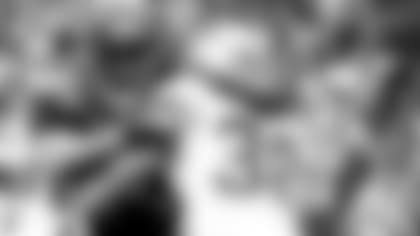 RB Marshawn Lynch:** The Pro Bowl runner earned every bit of his 107 rushing yards in a Week 16 loss to the 49ers last season. Despite mustering 33 yards on 13 carries when the teams met in the 2011 season opener, Lynch showed no fear later in the year when facing the league's stingiest rush defense. Lynch re-signed this offseason to give Seattle long-term stability in the backfield. Lynch should be fresher in 2012 with the team adding Turbin in the draft to help carry the load.
S Earl Thomas: Seattle hit big on its first-round draft pick in 2010. Thomas has been a speedy, reliable force in the defensive backfield. In two seasons, Thomas has totaled 174 tackles, seven interceptions and two forced fumbles. Active against both run and pass, Thomas' coverage ability is the perfect complement to the hard-hitting play of strong safety Kam Chancellor.
QB Matt Flynn:**The former Green Bay Packers backup signed a three-year contract with the Seahawks this offseason with the intent of becoming a starter. The 6-foot-2, 225-pound quarterback has career totals of 1,015 passing yards, nine touchdowns and five interceptions. Still, Carroll and company aren't handing him the starting job. He'll have to earn it. A strong camp, mixed with success in the preseason, will be key in Flynn reaching his ultimate goal. 2012 Opponents Home
Arizona CardinalsBuffalo BillsChicago BearsDetroit LionsMiami Dolphins
New York Giants
Seattle Seahawks
St. Louis Rams