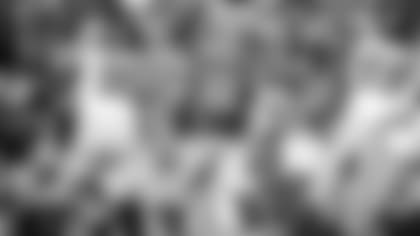 It can never be too early to discuss who will face the San Francisco 49ers in the team's second year under Jim Harbaugh. Throughout the offseason, we'll take a team-by-team look at the 49ers' 2012 opponents and the storylines for each team. Up next are the New York Giants, who are scheduled to visit the 49ers in an NFC Championship rematch. View the 2012 schedule.Team:New York GiantsWhen: Week 6 (Oct. 14)2011 Record:** 9-7 (5-3 Road)
2011 Recap: The 49ers and New York Giants rekindled a decades-old rivalry last season, splitting a pair of bruising contests that featured two of the NFL's best all-around teams. Only the Giants won the game that mattered most – the NFC Championship at Candlestick Park – in a 20-17 overtime thriller en route to winning Super Bowl XLVI. San Francisco veterans like Justin Smith have pointed to last season's contest as motivation for the 49ers heading into 2012, giving this Week 6 matchup at Candlestick some added intrigue. The Giants hoisted the Lombardi for the second time in four years with a 21-17 victory over the New England Patriots, the same team they defeated to win the World Championship after the 2007 season. Behind the leadership of Coach Tom Coughlin and Eli Manning and a defense spearheaded by a menacing pass rush, Big Blue became the fourth franchise to win at least four Super Bowls, joining the Steelers (6), 49ers (5), Cowboys (5) and Packers (4). Manning had an explosive supporting cast in 2011 that included current 49ers Brandon Jacobs and Mario Manningham, who had a crucial 38-yard catch on the Super Bowl-winning drive. The Giants also received a breakout year from receiver Victor Cruz, while running back Ahmad Bradshaw, wideout Hakeem Nicks and tight end Kevin Boss rounded out New York's talented skill position group. On the other side of the ball, the pass-rushing trio of Jason Pierre-Paul, Osi Umenyiora and Justin Tuck led a unit that clamped down in the playoffs after ranking 25th in points allowed (25.0 per game) during the regular season.
2012 Outlook: The Giants return the core of their championship team of a year ago but have also lost some key pieces this offseason. Manningham and Jacobs have already showed their loyalty to the 2012 49ers by continuing to work in the team's offseason program instead of going back to the East Coast to receive their championship rings and visit the White House with their old teammates. The Giants, meanwhile, added a couple of young and talented players to their offense by drafting Virginia Tech running back David Wilson and Louisiana State receiver Rueben Randle. Aside from Manningham and Jacobs, the Giants also parted ways with cornerback Aaron Ross, who signed a three-year deal with Jacksonville, and tight end Jake Ballard, who was recently claimed off waivers by New England after the Giants cut him due to a failed physical. New York will look internally for improvement in 2012, with players like former Cal Poly star receiver Ramses Barden, former 49ers draftee tight end Bear Pascoe and cornerback Terrell Thomas each expected to have greater roles. Coughlin enters the season looking to become the fourth coach in NFL history to win at least three Super Bowls, joining the elite company of Chuck Noll (4), Bill Walsh (3), Bill Belichick (3) and Joe Gibbs (3).**Three to Watch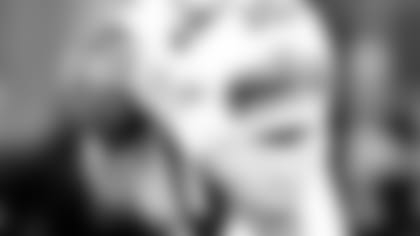 QB Eli Manning:** Like his coach, Manning will attempt to join rarefied air and be the fourth quarterback with at least three Super Bowl victories along with Joe Montana (4-0), Terry Bradshaw (4-0), Troy Aikman (3-0) and Tom Brady (3-2). The 31-year-old threw for a career-high 4,933 yards – breaking his personal record by more than 900 yards – to go along with 29 touchdowns and 16 interceptions.
DE Jason Pierre-Paul: JPP became a first team All-Pro in just his second year in the league after racking up 16.5 sacks and becoming a spark plug for the New York's vaunted defensive line. The University of South Florida product is listed at 6-foot-5, 278 pounds and had a productive NFC Championship game, tallying six tackles including a half-sack.