It can never be too early to discuss who will face the San Francisco 49ers in the team's second year under Jim Harbaugh. Throughout the offseason, we'll take a team-by-team look at the 49ers' 2012 opponents and the storylines for each team. Up next are the Minnesota Vikings, who are scheduled to visit the 49ers in the 2012 preseason home opener at Candlestick Park and will later host the 49ers in a Week 3 regular season road matchup, as the 49ers will face all four teams from the NFC North in 2012. View the 2012 schedule.
2011 Record: 3-13 (1-7 home)
All-Time Series:22-21-1 49ers
2011 Recap: The Minnesota Vikings experienced several challenging moments over the course of a 3-13 season under the watch of first-year coach Leslie Frazier. First, veteran quarterback Donovan McNabb was benched and subsequently released in favor of last year's first-round draft pick Christian Ponder, who started 10 games and finished the year with a 70.1 quarterback rating. Ponder relied heavily on perennial Pro Bowl running back Adrian Peterson, however, the power rusher suffered a major knee injury in Week 16 of the regular season that could limit Peterson's playing time in the early stages of 2012. Because he tore the ACL, MCL and meniscus of his left knee, Peterson fell short of reaching the 1,000-yard mark for the first time in five seasons in Minnesota. Despite having the league's fourth-best rushing attack (144.9 yards per game), due in large part to Peterson's dominance, the Vikings struggled on the defensive side of the ball. Minnesota allowed 28.1 points per game and 358.2 yards per game, ranking 31st and 21st in the NFL, respectively. However, defensive end Jared Allen showed no signs of slowing down. The veteran pass rusher represented the Vikings in the 2012 Pro Bowl because of his league-leading and career-best 22.0 sacks.
2012 Outlook:Peterson's availability will be a big key to Minnesota coming out of the gates strong. In a division with two 2011 playoff teams in Green Bay (division champs) and Detroit (wild card), the Vikings will need wins early on to keep pace with two of the NFL's fastest starters from a season ago. Helping things out for both Peterson and Ponder is the major addition made to the left side of the offensive line. With the No. 4 overall pick in the 2012 NFL Draft, Minnesota selected USC tackle Ryan Kalil to become Ponder's blindside protector. The Vikings also released guard Steve Hutchinson in March and saw the seven-time Pro Bowler sign a new deal nine days later in free agency with the Tennessee Titans. Finding a replacement for Hutchinson will be key for a young offense, but so too will be incorporating the team's two wide receiver draft picks: Jarius Wright and Greg Childs, who both played collegiately at Arkansas. The duo figures to add relief to leading receiver Percy Harvin, who caught 87 passes for 967 yards and six touchdowns last season. Defensively, Minnesota would like nothing more than to see production from first-round pick Harrison Smith, a safety out of Notre Dame. Third-round pick Josh Robinson, a cornerback out of UCF, ran the combine's fastest 40 time. Both secondary additions will be given opportunities to compete for significant roles.** Three to Watch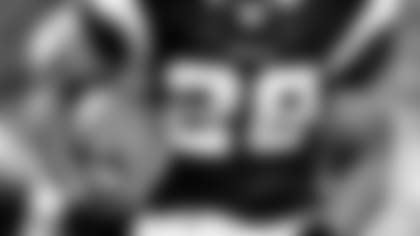 RB Adrian Peterson: One of the league's most violent runners in recent memory has rehabbed vigorously this offseason with the hopes of returning in time for Minnesota's Week 1 home meeting with the Jacksonville Jaguars. Peterson, 27, has averaged 4.8 yards per carry on 1,406 career attempts. A healthy featured running back is critical to the Vikings challenging for the NFC North crown. Backups Toby Gerhart, Jordan Todman, Lex Hilliard, and Derrick Coleman will share the bulk of offseason work, and perhaps into the regular season should Peterson be delayed in his rehab. WR Percy Harvin: **The third-year wideout led the Vikings in catches, receiving yards and receiving touchdowns in 2011. In addition, the 5-foot-11, 184-pound explosive athlete carried the ball a career-high 52 times last season for 345 yards and two touchdowns. Several carries happened after Peterson's injury, but it's worth noting Harvin lost two fumbles on 52 attempts. Still, Vikings offensive coordinator Bill Musgrave (a former 49ers quarterback) will look for as many ways to get the ball in Harvin's hands to relieve pressure from his second-year quarterback.
LB Chad Greenway: Outside of Allen, Minnesota's top defensive difference-maker is the team's starting strongside outside linebacker. At the age of 29, Greenway was named to his first Pro Bowl following a 2011 campaign when he posted a career-best 154 tackles. But it wasn't just 2011 that saw Greenway assert himself as one of the Vikings' top defensive leaders. The outside linebacker has been Minnesota's leading tackler in each of the past four seasons.